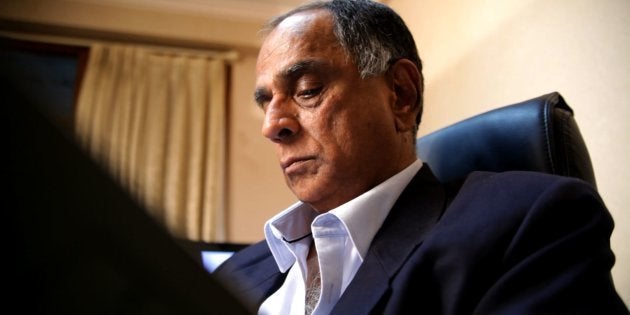 Pahlaj Nihalani, the man at the helm of the Central Board of Film Certification (CBFC) and several controversies, can't stop being in the news for all the wrong reasons, it seems.
In an interview to dna published Monday, he took the opportunity to diss some of the most acclaimed filmmakers working in the Hindi film industry today.
Nihalani was asked about his reaction to Manoj Bajpayee's comments wherein he is said to have called the CBFC autocrat a "spent force" during the promotions of his upcoming film Budhia Singh - Born To Run. Bajpayee has since denied using that term to describe Nihalani.
However, the Censor chief went on to say, "Bajpayee saab feels so strongly about me? He is such a busy actor. And he still has time to study my career graph. I am deeply moved. But if I am a spent force and I need to retire, then it means I've been working all these years. Nearly 45 years as a producer and filmmaker. I am still waiting for Manoj Bajpayee's career to start."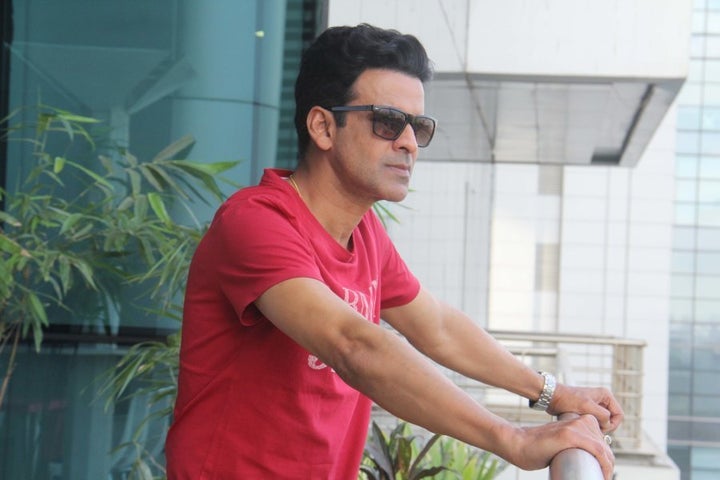 When the interviewer mentioned that the actor has been part of several acclaimed films, Nihalani shot down the observation saying, "Apart from Satya, which was a very good film, Manoj has not featured in any hits in the 10-12 years of his career. Who is he to talk about my career? He should worry about his own."
Nihalani didn't stop there.
He went on to criticise Anurag Kashyap, Hansal Mehta, and Tigmanshu Dhulia, practically implying that audiences weren't interested in watching their films.
"There's a group of filmmakers in Mumbai comprising self-styled geniuses like Hansal Mehta, Tigmanshu Dhulia and above all, Anurag Kashyap, who make films that are praised to the skies by their colleagues and a handful of learned critics," he told dna. "However, the theatres showing their films open empty and close empty. Are you aware of how much money Anurag Kashyap lost to his producers close to 300 crore have been lost through his flop pictures like Ugly, Bombay Velvet and Raman Raghav 2.0. He still continues to make films."
So what prompted this sudden bout of maddening rage?
While Nihalani is of the opinion that Kashyap and co. have made films nobody cares about, here's a quick recap of his own career as a filmmaker.
A second-rate filmmaker from the '90s, otherwise forgotten in contemporary cinema, has suddenly found himself in a position of power, on whose every action a lot depends on, especially for the current, younger generation of filmmakers.
Most of them have been B-grade no-brainers with titles as hokey as Paap Ki Dunia (1988) and Gunaahon Ka Faisla (1988). From his entire filmography, only 3 are vaguely notable — Shola aur Shabnam (1992), Aankhen (1993), and Andaz (1994), all directed by David Dhawan.
Almost none of them are celebrated films. On the contrary, these are exactly the kind of over-the-top, melodramatic nightmarish films that one would associate with the worst of '90s Bollywood.
Lacking entirely in a consistent narrative, terribly acted, and holding no aesthetic merit, Nihalani's films never appealed to the critics. Many of them, however, were profitable.
At best, he was a mediocre producer known for churning out substandard fare, catering strictly to the frontbenchers by titillating them with innuendo
Anil Kapoor and Karisma Kapoor in a song from 'Andaz', where a bunch of men, dressed in school uniforms, thrust their pelvic suggestively in Karisma's direction.
In an interview withThe Indian Express, producer Ratan Jain of Venus Worldwide Entertainment said that Nihalani was one of the most successful producers of the '90s. He said:
"He was no Prakash Mehra but he worked with some of the biggest names of the time, be it Dharmendra, Anil Kapoor or Karisma Kapoor. And he launched Govinda and Neelam, among others. He was among the most courted producers and Dhawan and Anees Bazmi started their careers directing films under his banner."
Post Aankhen, Nihalani's career slid steadily downwards with turkeys like Andaz(1994), Dil Tera Diwana (1996), Uljhan (2001), and Talaash - The Hunt Begins... (2003), all of whose commercials range from 'below average' to 'disaster', according to reports on Box Office India.
His last production was the romantic comedy Khushboo (2008), reportedly inspired by the Salma Hayek-Matthew Perry rom-com Fools Rush In (1997), which released and promptly disappeared into oblivion.
But irrespective of an evidently shoddy career, the self-righteous Nihalani feels it's his moral responsibility to purify the current crop of Bollywood films and, *gulp*, is also of the opinion that Manoj Bajpayee, a gifted actor with countless memorable performances, doesn't have a career.
While this obviously reflects Nihalani's terribly skewed understanding of cinema in general, his overall ignorance, and general lack of good taste, his angst against the industry's alternate mainstream crowd is telling of his larger frustrations.
A second-rate filmmaker from the '90s, otherwise forgotten in contemporary cinema, has suddenly found himself in a position of power, on whose every action a lot depends on, especially for the current, younger generation of filmmakers.
This sense of sudden entitlement has made Nihalani abuse his position in a manner that he probably couldn't, mostly because he never wielded such influence ever before.
His anger is perhaps reflective of a deep-rooted inferiority complex, of suppressed rage for never being able to become a respected filmmaker, one the fraternity holds in great reverence.
But what he has unfortunately not realised is that by stifling the voices of filmmakers who have genuinely influenced new generations of moviegoers, he's ensuring that he loses whatever little fame he did manage to garner.