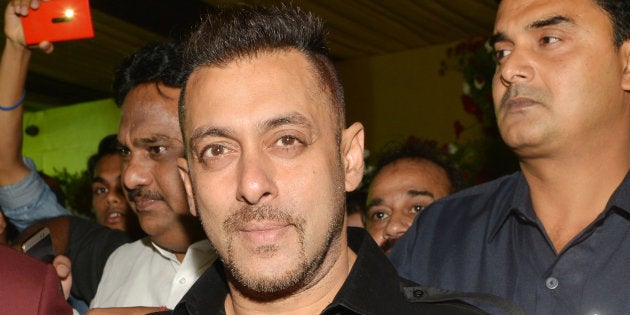 Salman Khan can do no wrong, it seems. Well, he can and he has and, given his track record, may continue to, but not as far as the entertainment industry is considered.
On Thursday, dna reported that a top TV channel has offered the 50-year-old superstar a whopping ₹1,000 crore deal for the satellite rights of his next 10 releases as well as appearances on said channel over the next few years.
This will reportedly include Kabir Khan's next film Tubelight and Raj Kumar Santoshi's as-yet-untitled project.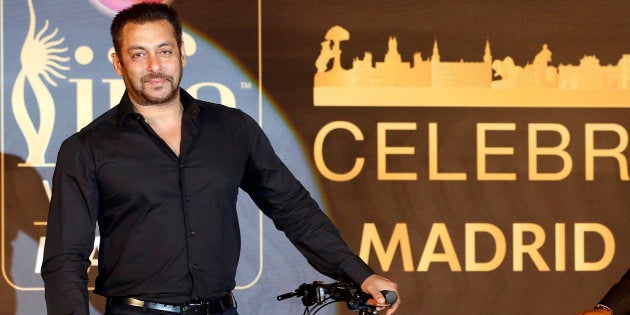 Khan is already in the midst of a reported ₹500 crore deal with Star India Network since January 2013. The biggest of its kind at the time, it paid Khan an average of ₹50 crore a film and is valid till December 2017.
Since then, multi-crore deals with leading stars seem to have become the norm. Ajay Devgn signed a ₹400 crore deal with the same channel that year. Earlier this year, Varun Dhawan signed a ₹300 crore deal. And just two days ago, it was reported that Hrithik Roshan has been offered ₹550 crore for the satellite rights of his next six films.
But if the dna report is to be believed, Khan is in another galaxy altogether. Aside from receiving nearly double what Roshan has been offered, his latest film Sultan, already the biggest hit of 2016, has become the fastest to gross ₹200 crore at the box-office — it took just seven days. Trade analysts are already speculating that it could go on to become the biggest Bollywood hit of all time.
Just three weeks ago, Khan was under fire for a controversial remark he made at a press conference, wherein he compared the gruelling experience of shooting for Sultan to feeling like "a raped woman". While he immediately corrected himself and requested journalists not to print that line, it made it to reports. This, aside from widespread criticism on social media, earned him a summons from the Maharashtra State Commission for Women, who demanded an explanation, while the National Commission for Women (NCW) demanded an apology from him within seven days.
So far, Khan has snubbed the NCW and gotten around to filing a response to the State Commission only on Thursday (i.e. the day this report was published), details of which were unknown at the time of writing. This is to say nothing of his generally parochial and misogynistic attitude, with a history of physically abusing ex-girlfriends, threatening fellow actors, and ruining careers over the slightest of slights. An attitude that has, in recent weeks, led to several calls to boycott the man and his movies.
Just three weeks ago, Khan was under fire for a controversial remark he made at a press conference, wherein he compared the gruelling experience of shooting for Sultan to feeling like "a raped woman".
Meanwhile, the star continues to enjoy immunity from the long arm of the law, despite two high-profile court cases against him. The first, the infamous 2002 hit-and-run case, in which an allegedly inebriated Khan, at the wheel of his SUV, ran over pavement dwellers and caused the death of Nurullah Mehboob Sharif 14 years ago, continues to exist in a state of limbo. Last year, in a shocking turnaround, he was acquitted of all charges by the Bombay High Court after being sentenced to five years by a Mumbai sessions court.
What's happening with that now, you ask? According to an Indian Express report from last week, the Supreme Court has admitted but refused to fast-track the Maharashtra Government's appeal against his acquittal. It states: "The Supreme Court is currently hearing batch of criminal appeals of 2011-12 and therefore, unless expedited by a specific order, the appeal against Khan's acquittal is unlikely to come up for final hearing in the next two years." Joy.
Meanwhile, the somewhat-less-glamourous black buck poaching case, in which the star is accused of possessing arms illegally and hunting an endangered species, continues to drag on with no real end in sight in a Jodhpur court, more than a decade after Khan was first sentenced to a year in prison for the offence.
I mean, really, what else can one say?