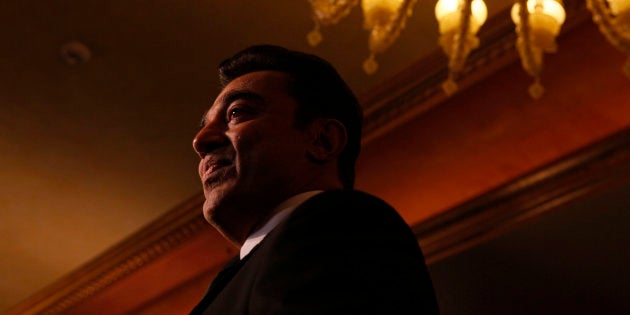 CHENNAI -- Tamil superstar Kamal Haasan has been hospitalised after he fell in his office and suffered a fractured leg here today.
A close associate of the actor said that the 61-year-old Papanasam star sustained a fracture on his right leg when he slipped and hurt himself at his office in Alwarpet this morning.
"He has been admitted to a private hospital where he is doing well. He has been advised a week's rest," his associate told PTI.
"The actor had no professional commitments today," he added.