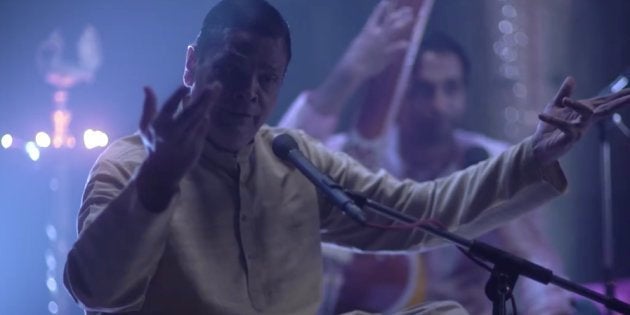 Kiran Phatak is an Indian classical singer who likes to think globally. He is the subject of a new video uploaded by 101 India on Wednesday for a quirk that distinguishes him from his peers.
What's that, you ask? Oh, nothing, he just takes a bandish (composition) that may be thousands of years old and has been passed down from generation to generation without being changed at all... and translates them literally to English.
Phatak's motive behind this unusual approach — which he has been doing for the past "5-6 years" — is to make Indian classical music more accessible to the youth as well as to foreigners. "When I used to listen to different genres of music — like rap, rock, and pop — I wouldn't be able to understand the lyrics," he says, in the video. "The reason for that, I realised, was my inability to understand the language. Then how can I expect foreigners to get the lyrics of our Indian songs?"
So, while it may appear slightly funny at first to hear a bandish in Raga Khamaaj that begins with "Take a flute and play, O Krishna", Phatak's intention is clearly to reach the listener who is being deterred from listening to Indian classical — perhaps the most complex form of music that exists in the world — because of language barriers.
He also believes that bandishes should evolve to include subjects that interest the youth of today, such as mobile phones and dating. By way of example, he sings "My phone has run out of battery, now how shall I speak to you my lover?" as though it were a classical composition.
His dream is to make Indian classical reach every corner of the world. "Whichever country our classical music reaches, our bandishes should be sung in the local language," he says. "If Germany, then German. France, then French. And (then) our classical music will be truly global."
He admits that many, whom he calls "old-fashioned", have reacted adversely. "But I believe, art should always keep changing," he says, simply.