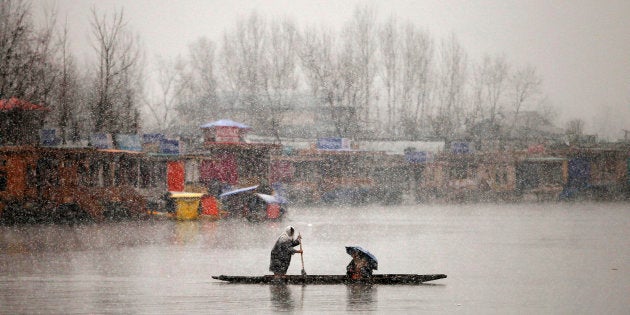 Just as Kashmir is never out of the news cycle, the region is also a perennial favourite with publishers. Scores of books have been written on its fractious history, geography, politics and society, but few have moved readers as much, for better or for worse, as personal memoirs.
Though the list of must-read books on Kashmir is long and illustrious, here are five intimate accounts that we highly recommend.
Munnu: A Boy from Kashmirby Malik Sajad. One of the finest graphic memoirs published last year, Munnu tells the story of a young Kashmiri boy growing up in the valley in the 1990s. Son of an artisan, little Munnu's twin obsessions are drawing and sugar. As his elder brother Bilal's friends cross over to join the resistance, Munnu sees his father being taken away by the army for identification parades every other week. Amidst these daily traumas, life doesn't stop - nor do coming-of-age woes, romantic crushes and the trials of pubescent boys.
Curfewed Night: A Frontline Memoir of Life, Love and War in Kashmir by Basharat Peer. An intimate account of growing up in Kashmir in the 1990s by a journalist. Beginning with the story of his family surviving the Indian army's reprisal on their village, Peer follows up with by an account of the attempt on his father's life a few years later, and ends with a long section documenting the voices of the victims of the "occupation".
Our Moon has Bloodclots: The Exodus of the Kashmiri Pandits by Rahul Pandita. Pandita was a boy of fourteen when members of his community, the Kashmiri Pandits, were driven out of the valley by the separatists. This is a heartrending testimony of the aggression faced by the minority Hindus in a region resounding with the cry for 'azadi'.
The Country without a Post Office by Agha Shahid Ali. Few writers have been able to create poetry out of Kashmir, while conveying its complex tragic history, as Agha Shahid Ali. This iconic collection begins with a poem set during the clashes between ordinary Kashmiris and the Indian army in the 1990s. Even in the midst of death, arson and rape, lines of quiet elegance and outstanding power haunt the reader.
Kashmir: The Vajpayee Years by A.S. Dulat. Strikingly different from all of the above, this is a must-read perspective on Kashmiri politics by a man who had a ringside view of it. A.S. Dulat, former chief of the Research and Analysis Wing (R&AW), India's intelligence agency, was a witness to the goings-on in the political scenario of the valley in the turbulent 1990s. Full of explosive revelations, the book made headlines when it was published last year and includes inside stories of the Kandahar hijack of 1999 and Mufti Sayeed's love for Black label whiskey.