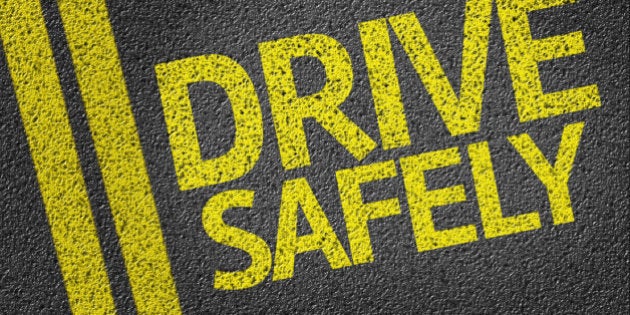 "Be Safe" is the buzzword as car manufacturers unveil innovations galore to ensure people delight in their new age rides! Safety add-ons lure customers as much as glam fenders, hub spokes and luxury seating. Here's what car-tech is rolling out for roadies who seek a dream ride that is as smooth and swift as it is safe.
Take A Break – literally!
The latest trend on the block is City Safety Collision Avoidance Technology, a technology that is activated at slow speeds between 2 to 30 mph. If you fail to provide a steering or break input for some time, and the next thing you know, your car auto-applies the breaks, bringing you to a halt! Cars are sure getting smarter by the day!
Stick To The Lane And You'll Be Safe
With advanced Lane Departure Warning (LDW) and Lane Keeping Aid (LKA) systems, your car can tell you exactly when to veer away from the road boundary markings. So the next time you are distracted, you have your very own vehicle to fall back on to keep you safe! A sure way to enjoy that romantic drive along the seaside highways with the wind blowing in your hair, without a care in the world!
See Through The Blind Spot
Remember the time you cursed that vehicle that crossed your blind spot? Worry not! Blind Spot Information System (BLIS) and Cross Traffic Alert (CTA) are here. An intuitive warning light is flashed if a vehicle enters your blind spot or crosses you from the side. Thanks to powerful motion sensors, technology sure has you insulated against side collisions!
Pumping iron for the perfect biceps or lithe figure? Well your car's pumping more than that- it's pumping steel! A hybrid of ultra-high strength steel and softer grade flexible steel, your lissome automobile is designed to last! Side impact protection systems have you protected against most impacts.
The Whip Lash Protection System (WHIPS) cradles the spine and neck to control its movement, an instant reaction to a mishap. Activated on a forceful collision from behind, it has been one of the primary safety features, reducing long term consequences by 50% since its introduction. Now whizz your way through winding roads without worry.
Finally, A Car That Can Think
The collision warning system gets going at speeds above 2.5 mph, beeping and flashing warning signals if it senses that you are too close to a vehicle! If you do not react, the next thing you may find is your car forcefully bringing you to a halt with the Auto Full Brakes! All this in good spirit— just like a caring buddy who would look out for you!
Isn't that a tempting package of beauty, brains and brawn? Your car now has the power to communicate, converse with you and exert control, be it with the traditional airbags or the smarter roll stability control! Take a look at Volvo's latest fleet of cars to believe it – they come with the power to give you a safe ride as you revel in the purring comfort of your beauty-beast on wheels. Here's your opportunity to the ultimate road experience!