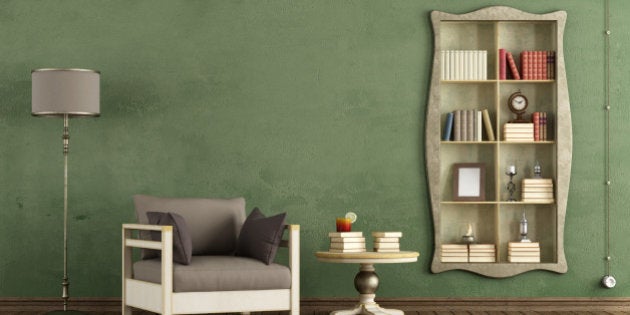 It will be perhaps a little to hyperbolic to declare 'furniture maketh a man', but it is true that a everything from your writing table to the gardens chairs say a lot about your aesthetics. If you are the kind of person who quietly savours the feeling of people staring at rooms in your home like they are pieces of art, here's a handy list of things you may want to consider getting.
The floor standing Towel Rack is back. Once reserved for spacious government guest house bathrooms it now brings home the romance of Indian summers and clothes dried in sunny courtyards. Go with a colonial inspired wooden piece wide enough to hold the width of an unfolded bath towel.
With assorted Vintage China, wall flowers do the talking. Hang a bunch of vintage plates on your wall near the dining room. Group geometric Turkish patterns, English flowering trellises, or blue and white chinoiserie together for an eclectic effect. Or if you just have one large plate, use it as serving dish to make food look super appetising at the table.
Valet. This quirky piece of furniture is a little strange looking but if you often need to be seen in well ironed shirts or a suit then this might just be your man. Lay everything out neatly the previous evening and wake up to a valet standing in attention.
Coffee Table with Nesting Stools. Nesting tables are at their most handy when designed to slide under your coffee table. Bring them out and place one next to each guest so that reaching for the pistachios does not involve a stomach crunch to the middle of the room. Your guest will love you for it.
Revolving Book Case. It sounds very old school but is a great way to rotate your own books from your main bookshelf and have you reading more of what you own. Put in a few of your children's books, spread a rug nearby.
A three way mirror gets you acquainted with what all of you looks like and coaxes you to spend those extra few minutes getting dressed and is great for when you are trying a new hairdo. If you can't find a 3 way mirror then a stand alone full length mirror that is not nailed to the door will make a bedroom immediately feel all grown up.
An Upholstered Winged Armchair with comely looks can be the scene stealer in your living room. Choosing the fabric is key as this is the go-to chair for curling up in with a book, throwing your handbag on or for where dad likes to sit when he drops in. Pick a cotton fabric that is floral, a self-weave, or stripe. The chair itself should not be too high.
Anything Nordic. In been-there-done-that yuppy-circles, Scandinavia still holds some mystique. If you manage to get something with Scandinavian design- even a serving spoon or cheese slicer, you will be swarmed with 'where did you get that' compliments.
A Magnet Board in your study or the children's room is the easiest way to put up pictures, cards, notes, memories and the nephew's latest doodle in a light, warm and fun way that reminds you to stop and take stock of what really matters. It's magnetic.
Tribal ware. A rough-hewn piece, be it drift wood, the rescued part of a fallen tree, or an authentic 'tribal' artefact placed on the dining table or given a well-light spot on the floor immediately brings nature, depth and texture to your home. It allows you to talk about your travels and your inner life to the rest of the world. Wow them all.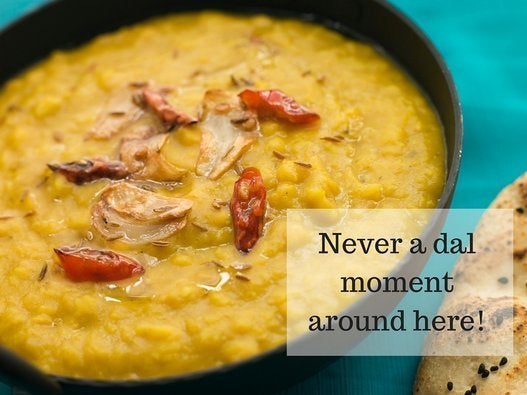 The Best (Or Worst) Desi Food Puns You've Ever Heard!