Gawrav Sinha via Getty Images
India has reasons to be proud of the growth in Internet usage in the country but our Internet speeds are still lagging compared to the rest of the world. In fact, a new report by Akamai, a US based content delivery and cloud services provider, suggests that India, at 3.5 Mbps, has the lowest average Internet speed in the Asia Pacific region.
Akami's report on the state of the Internet in the world brings out some interesting facts. South Korea stays on the top with an average Internet speed of 29 Mbps and the peak speed of 103.6 Mbps. The peak speed in India was measured at 25.5 Mbps. The global average stands at 6.4 Mbps.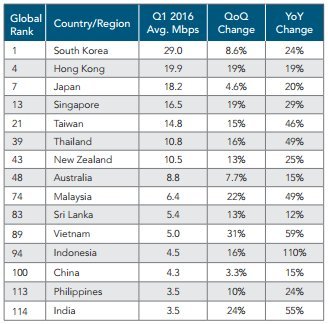 Indian service providers have started offering plans beyond 25 Mbps though. Many operators, such as You Broadband and ACT broadband offer plans of up to 100 Mbps. But, this counts for a very small demographic of the Internet population of India.
The Akamai report also said that the average mobile broadband speed has actually gone up to 3.5 Mbps, compared to 2.8 Mbps last year.
Another positive in the report for India was the fact that the adoption of 4 Mbps Internet speed had risen by 38 percent in the last quarter. Which means that more than a fifth of the Internet population now has a connection with 4 Mbps speed. Also, India has shown almost 138 percent year-on-year growth.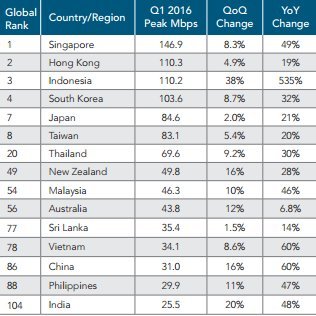 Although, only 2 percent of the connections in India are above the 15 Mbps speed, the segment itself has seen a tremendous 210 percent growth. Therefore, it is expected that more people will adopt high-speed connections in the coming months.
The current Internet penetration level covers around a third of India's population, according to this website. The confirmed numbers from IAMAI (Internet and Mobile Association of India) state that the penetration stood at 25 percent in November 2015. So, it is quite possible that the figure has risen significantly.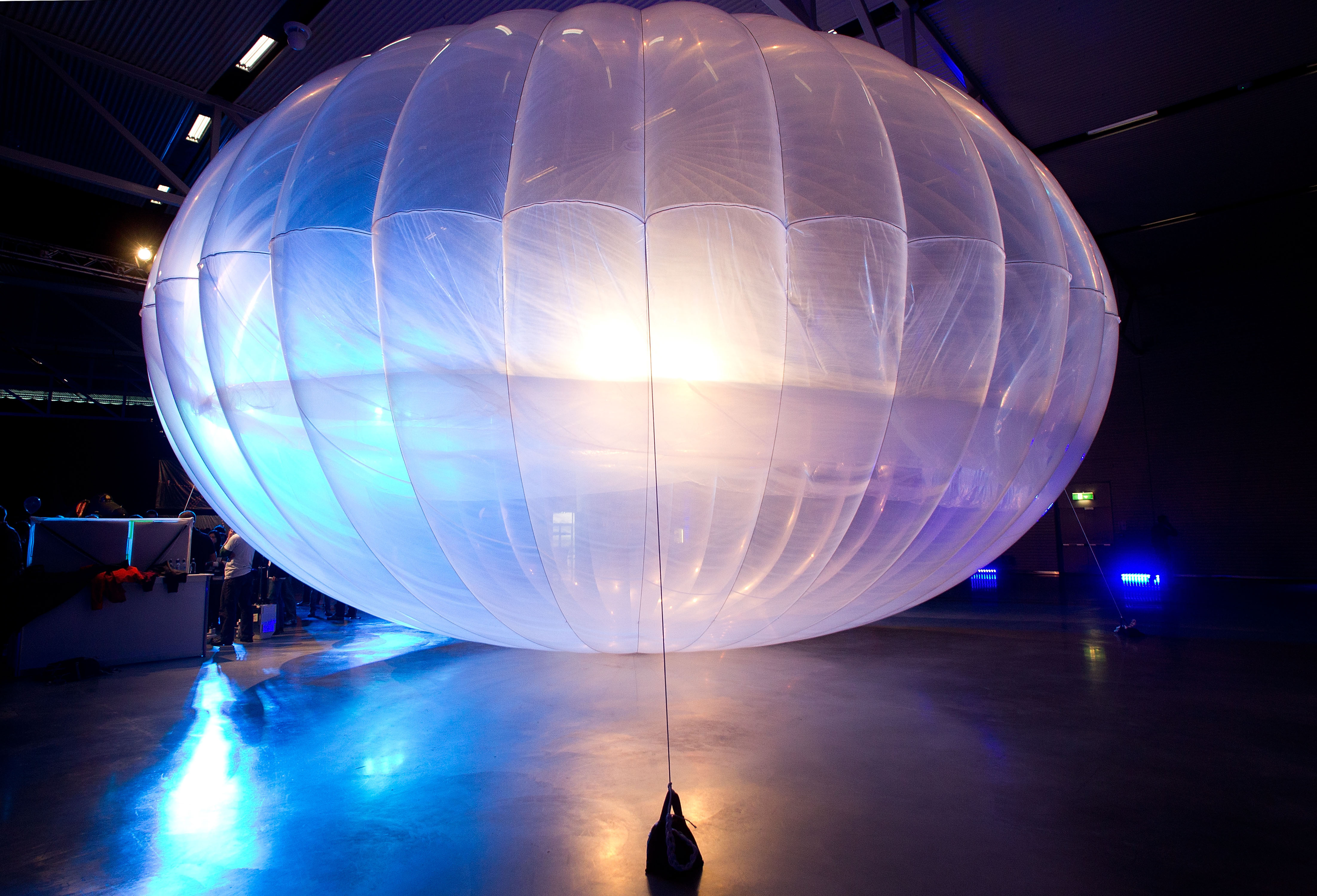 Currently, there are a number of ongoing projects, in line with the government's 'Digital India' push to spread Internet services in the country. Google is working on deploying Project Loon balloons to provide Internet to the rural areas. Meanwhile, state governments such as Andhra Pradesh and the Tamil Nadu government are launching schemes to provide cheap Internet to the people.
Recently, the Mary Meeker report stated that India has now the second highest number Internet users in the world. This is largely due to the rising sales of smartphones in the country. Many manufacturers are launching smartphones at affordable prices, which is reflected in the fact that India has also taken the second place in terms of smartphone shipments worldwide.