Rubberball/Mike Kemp via Getty Images
If you don't have access to mom's homemade aloo ke paranthe in the morning, an egg can be your best friend at breakfast. Easy on the pocket, versatile and easy to prepare, eggs are also loaded with protein and other nutritious stuff that'll power you up through the busy weekday.
In the past, it may have been frustrating trying to peel an egg or separating the yolk from the white for an omelette during the week, especially when you had a meeting coming up or a looming deadline.
Not anymore.
Here are seven easy egg hacks that won't make you a pro like this guy:
View post on imgur.com
But they certainly will go a long way in meeting your tummy's eggspectations and saving you some time in the am.
How to check if your eggs are fresh:
Rotten eggs deserve to be in the trash, not your stomach. If you can't remember when you last went for a bout of grocery shopping, here's an easy way to check if those eggs are still edible or not:
View post on imgur.com
Cracking an egg like a boss with one hand:
Why employ two hands when one can be used? Free up the other hand to multi-task (like a quick text to your boss explaining why you're late yet again)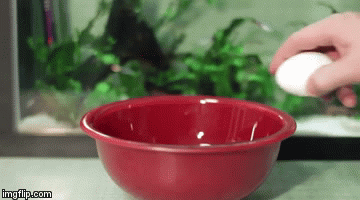 Making an egg-white omelette? Easy trick to separate the yolk:
View post on imgur.com
Scramble your eggs inside the shell (and get a little arm workout):
Slip an unbroken egg into a sleeve, and tie it carefully.
Spin the egg, pull the sleeve and repeat.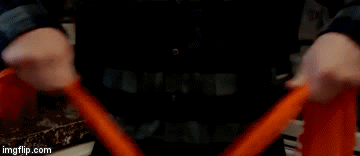 Boil and enjoy!
Raw or boiled: How can you tell the difference?
Take another raw egg and spin both the eggs on a table
The one that spins longer is boiled:
Add a little love to your breakfast
How to make a perfect poached egg in one shot:
Like Us On Facebook |

Follow Us On Twitter |

Contact HuffPost India

Also See On HuffPost: