Facebook/Rajamanickam
It's been a week since the gruesome murder of Jisha, a 30-year-old law student in Kerala, grabbed news headlines, sending a sinking feeling of déjà vu among readers. Even as her death has spurred a series of protests across the country, the district collector of Ernakulam, MG Rajamanickam has made an emotional plea, asking for financial support to Jisha's family.
"After 10 days this energy will go and the family will be left with nothing," he said in a Facebook post both in his personal and official pages.
Rajamanickam, who said that he has spent the last three days with Jisha's family, claimed that there were only three types of people who were visiting them — journalists, social justice crusaders, and mute spectators, who would all, eventually, go away. He has opened a joint account with Jisha's mother and asked well-wishers to donate money to her.
HuffPost India has independently confirmed the details of the bank account with Rajamanickam's office.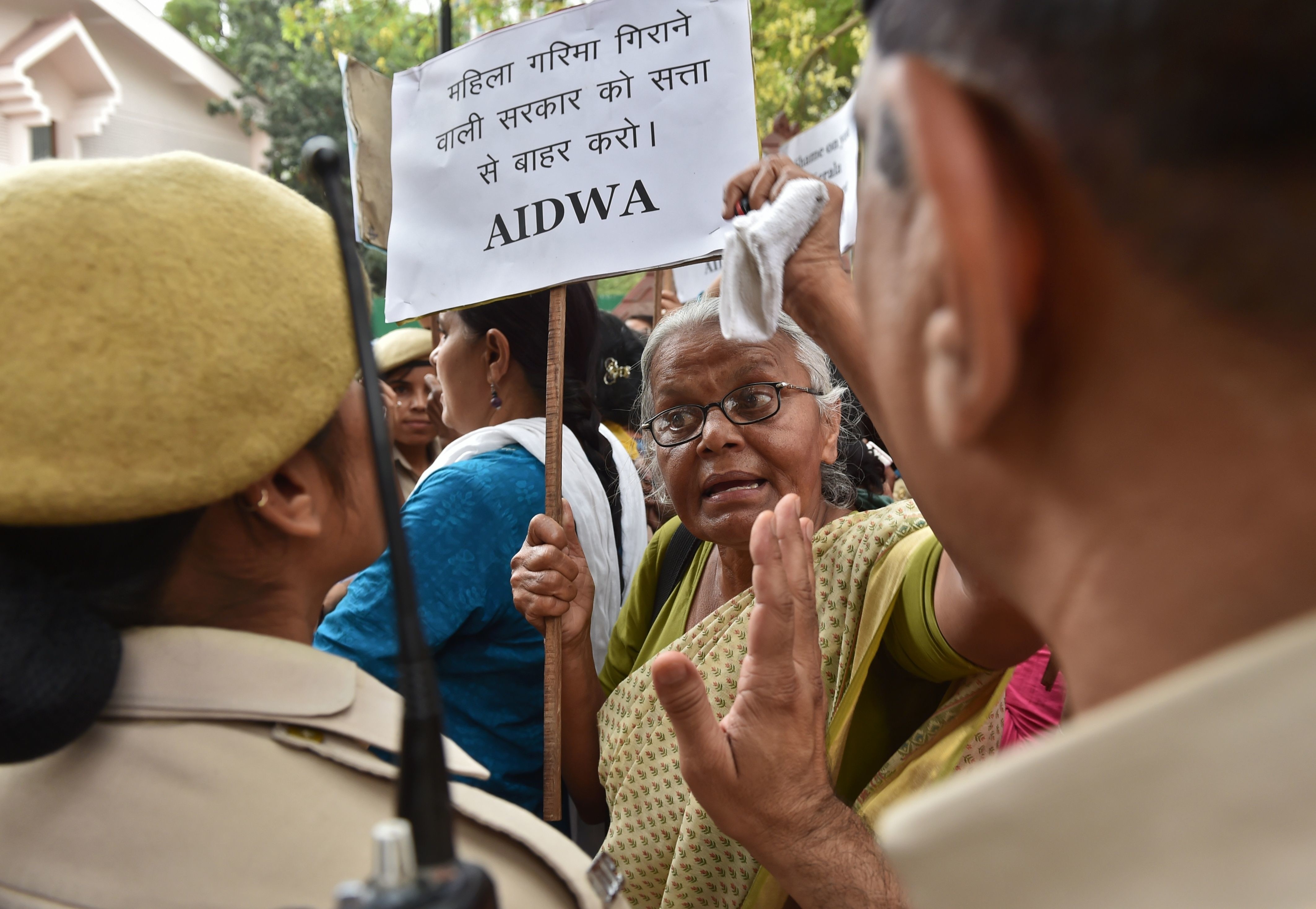 Indian activists shout slogans as they are confronted by police officials during a protest on Jisha's death outside Kerala House in New Delhi on 4 May 2016.
Jisha is survived by her aged mother Rajeshwari, a poor daily-wage labourer, and her married elder sister Deepa. Jisha was forced to discontinue her undergraduate studies earlier, and her mother struggled to put her through law college after she enrolled in 2010, reported The News Minute.
Now, grief has made Rajeshwari barely coherent, at times reportedly referring to Jisha as still alive and "in danger".
Her autopsy report shows that she was brutally injured with 38 wounds inflicted on her — and that there were attempts made to rape her, reported Manorama.
Her mother discovered her body near a canal close to their house last Thursday. Police have claimed that they are "on track" to find her killer.
To help Jisha's family, please donate money to:

Account No: 35748602803

Name:The District Collector, Ernakulam & Mrs.K.K.Rajeswari

IFSC: SBIN0008661

Mode of operation : Joint operation

Bank: State Bank of India, Perumbavoor
You can also donate online here.