Joe Raedle via Getty Images
Apple CEO Tim Cook believes that India is still seven to ten years behind China in terms of smartphone adaption and network infrastructure. While attending the quarterly earning call of the company, he also said while Apple was already growing strongly in India, he saw tremendous future potential here.
The Cupertino-based company released their quarterly results and for the first time in the history, the sales of its blockbuster iPhone dropped in the quarter. The smartphone giant also faced its first revenue drop in 13 years.
The company sold 51.2 million units, which was above the analyst expectation of 50 million devices. Apple sold 61.1 million iPhones last year in the same quarter. Which suggests a drop of almost 10 million devices.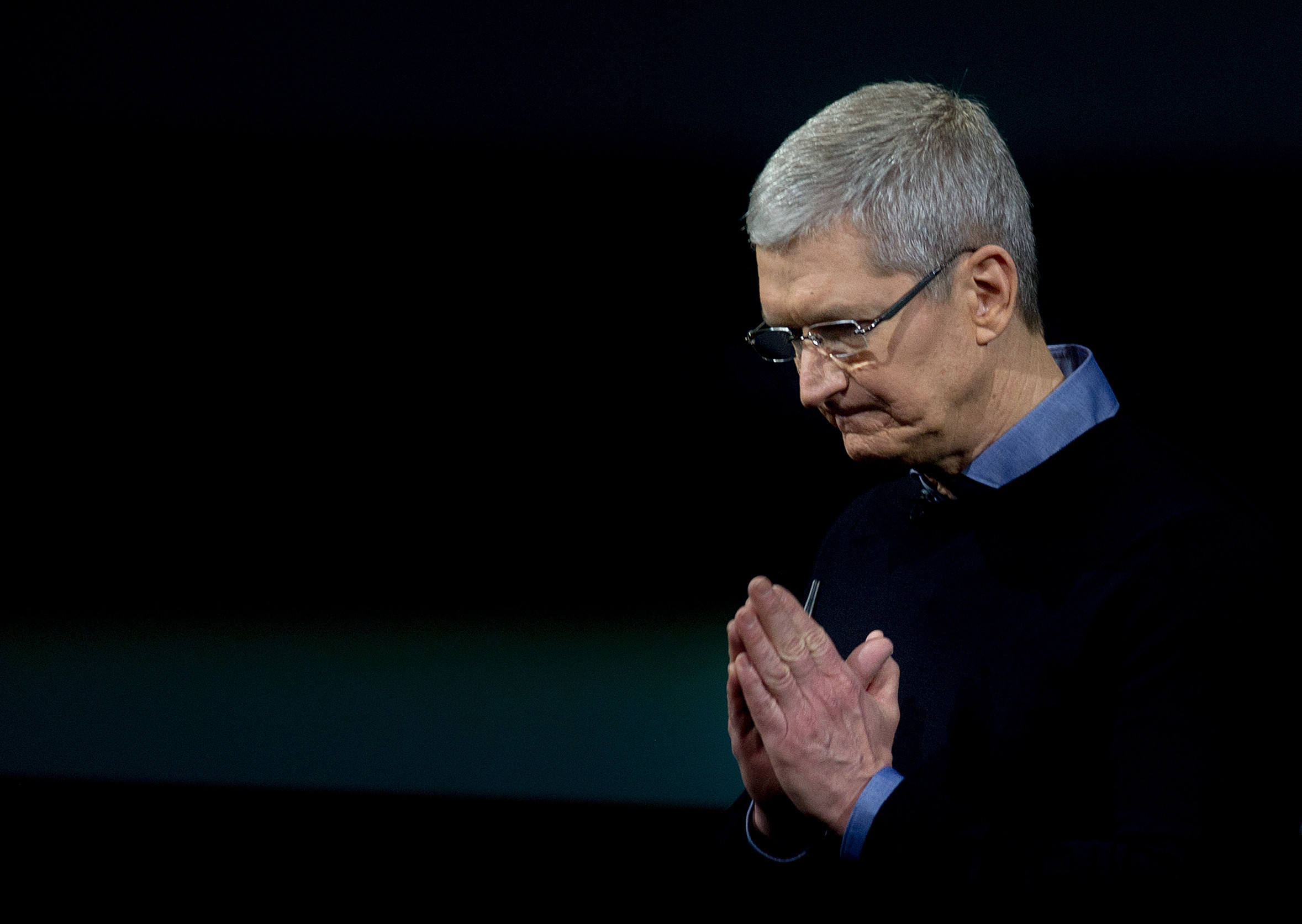 In a reaction to that, Apple's shares fell by almost 8%. A report from WSJ says that this led the company to lose more than $46 billion of market capitalization, which is more than the value of Netflix. China sales fell by more than 25% percent. Apple CEO Tim Cook said that smartphone market has reached saturation that's why the growth might stop. The newly unveiled 4-inch iPhone SE was not included in the results.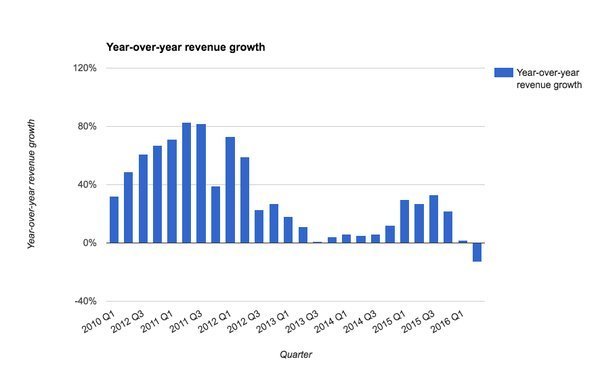 "If you take a look at India, we grew by 56 percent, and we're placing increasing emphasis in these areas [emerging markets], where it's clear there will be disproportionate growth versus the more developed areas," Cook said in the earnings call.
"Smartphones that are working there are low end, primarily because of the network and the economics, the market potential has not been as great there. But I view India as where China was maybe seven to ten years ago from that point of view, and I think there's a really great opportunity there," he added.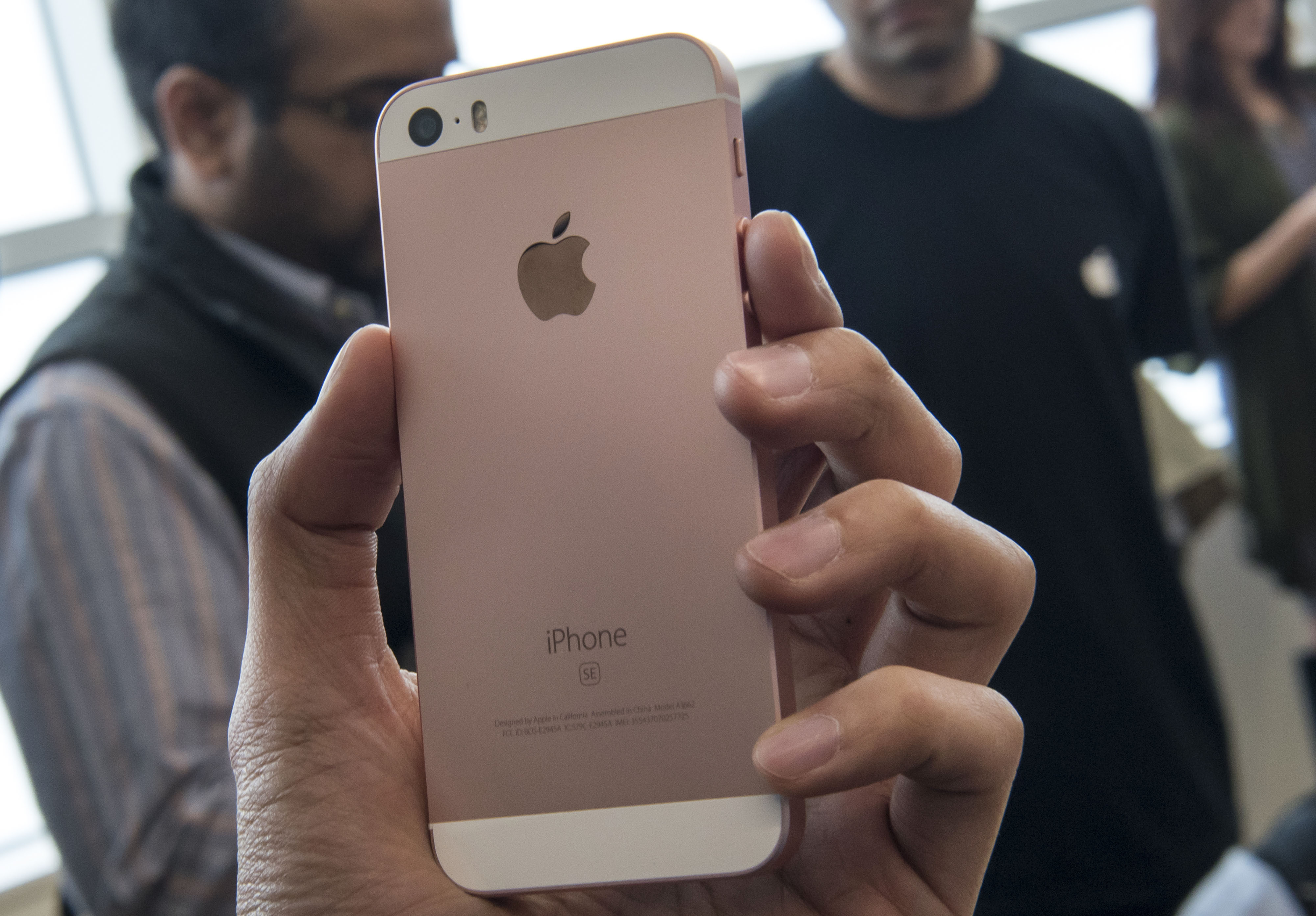 Cook also said that since in India there is hardly any carriers selling phone, the distribution is tough. The company has to reach many small-scale retailers to sell the phone. Apple is in the process of opening its own stores in India.
"We've been working in India now for a couple of years or more, but we've been working with great energy over the last 18 months or so, and I'm encouraged by the results that we're beginning to see there and believe there's a lot, lot more there," Cook said.
In past couple of years, Apple has increased focus in India. Earlier this year the sales in China took a hit but India continued to perform well for the company.