Gigato
Wouldn't it be great if you get back the data that you use? Gigato is addressing the problem of your data pack exhaustion by offering you free data in return of using some apps. Offering free data which can be used to visit any website or app is a method encouraged by Net Neutrality supporters too.
Gigato offers you free data for using some apps which are listed in their app. After installing the app and verifying your number you can see the list of apps which would offer you data in exchange for using their app. "Get 10 MB of data for using 8 MB of data on Trulymadly app" is one such offer.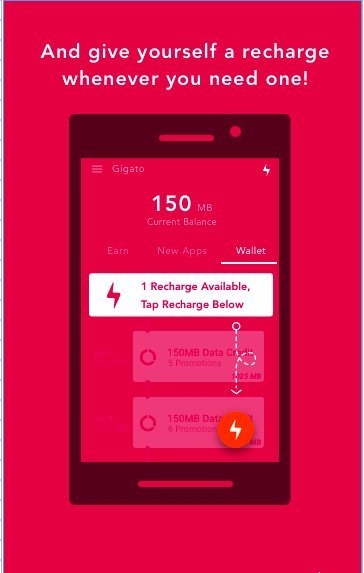 The app has now launched a 'Data wallet' where you can store the data you have earned by using certain apps on Gigato. This way you can redeem the data whenever you want to boost your data cap. This is a departure from the earlier model where users got redeemed instantly upon using the data.
Gigato has 16 partner apps giving users free data including a reselling platform Olx, fashion e-commerce portal Jabong, a music streaming app Saavn, a dating app TrulyMadly and so on. They also did a campaign with UCWeb browser where the user can earn free data just by accessing the Internet on the browser.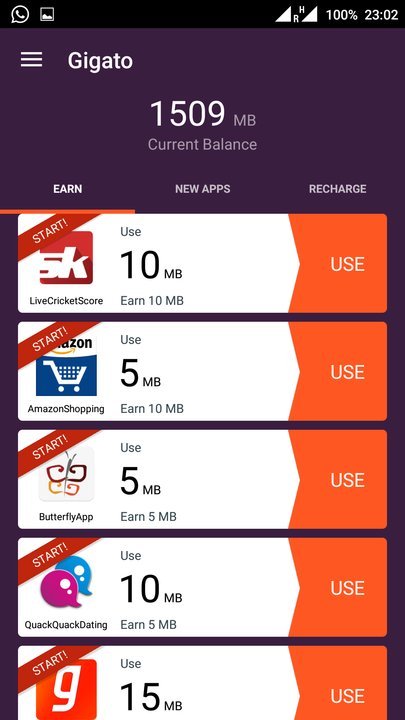 The app is under a program called Mavin, which is built by ex-Google and ex-Microsoft employees. Mavin is trying to find new ways to make the Internet more accessible while staying under the umbrella of net neutrality. The platform is a technology to monitor and meter data. So customers can use their apps in the 'Toll-Free' mode.
"With Mavin we wanted to solve the problems of Internet access in India by developing the project where data can be used in more efficient ways. Also we just track the megabytes used by the user and session length," Mavin's co-founder Raina Kumar told HuffPost India.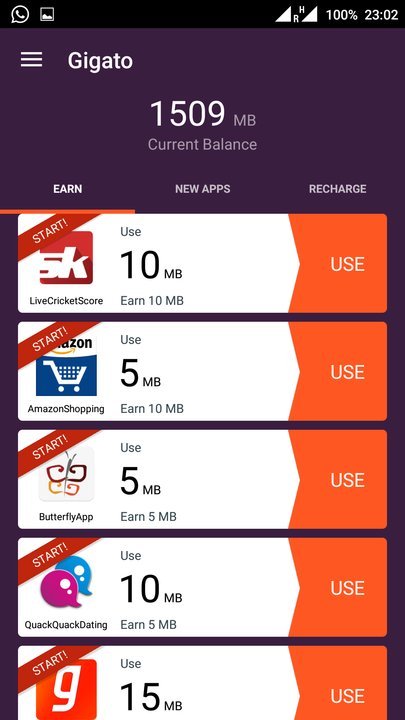 "We listened to the early customer feedback of Gigato users saying that they wanted to use the earned data later that's why we have launched the wallet. We are also in process to develop an app for the back end which would help our partners customize their data offers more," she added.
Recently an android lock screen app called GoGo was launched which offers recharges in exchange of reading news and installing apps.
Like Us On Facebook |

Follow Us On Twitter |

Contact HuffPost India