Spring is the ideal time to revitalize your your home from the ground up. And hitting the refresh button on your interior can be as simple as adding minor decor details for a substantial aesthetic impact. In partnership with eBay, we've enlisted interior designer Amy Lau, founder of the New York–based studio Amy Lau Design, to share her expert advice on sprucing up your space with this season's hottest trends.
1. Channel Your Inner Artisan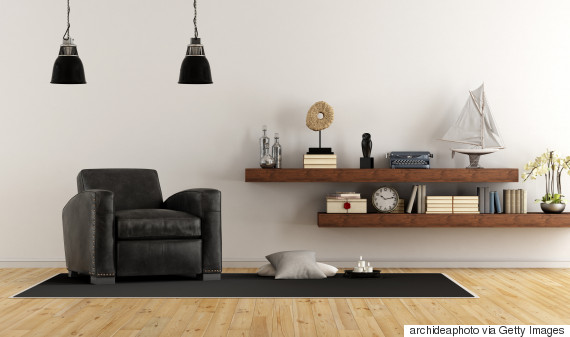 Image: archideaphoto via Getty Images
Lau suggests handmade accent pieces for a personalized interior aesthetic. "From travel souvenirs to flea market [finds], I love decorating with unique pieces of artisanal design that tell a story," Lau reveals. Vignettes of remarkable craftsman pieces arranged on a shelf or tabletop create a visually arresting conversation piece, and a beautiful reminder of favorite family adventures abroad.
2. Arrange An Elegant Entrance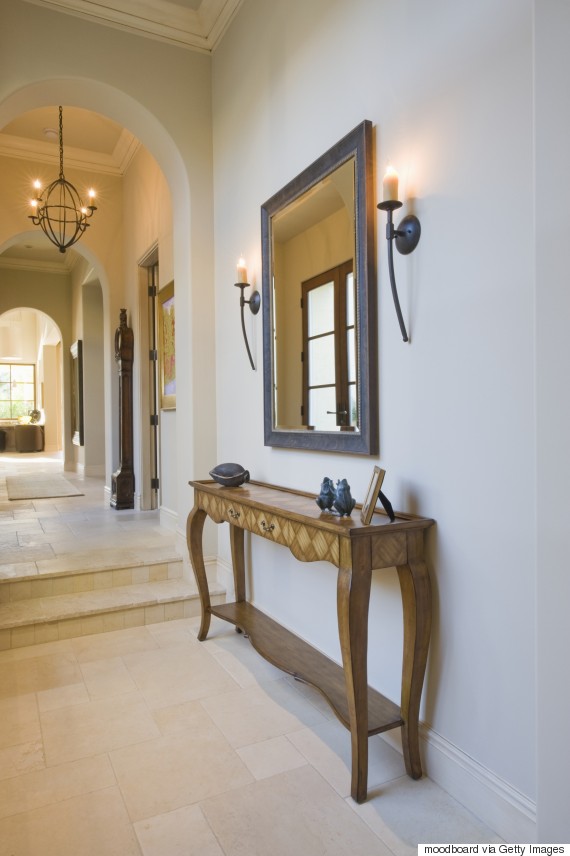 Image: moodboard via Getty Images
The foyer of a home establishes its ambiance. Use it as an opportunity for innovative design that demonstrates personality, Lau advises. The design expert recommends adding a well-crafted console table, warm sconces, and a light-reflecting mirror to the entryway to welcome guests and visually expand the compact space. "You can turn the entrance into something poetic that creates a moment of celebration," she says.
3. Apply Artful Illumination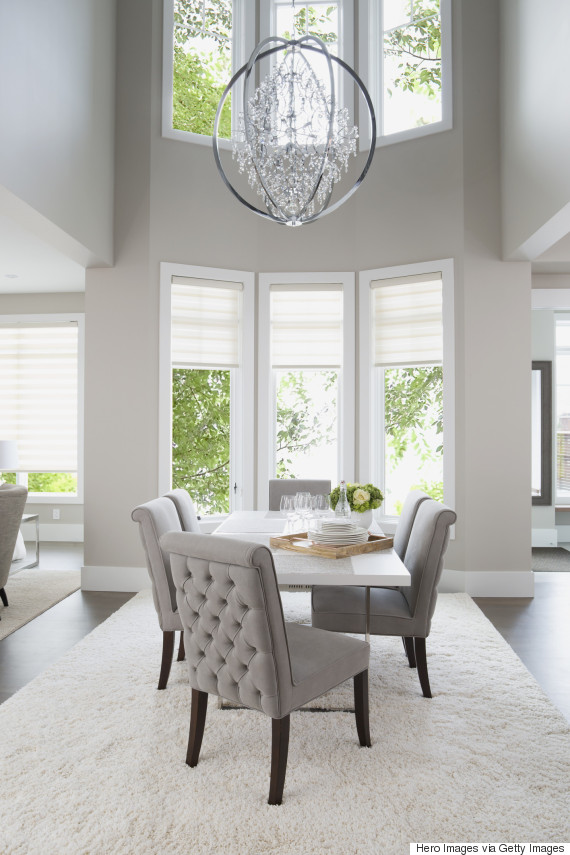 Image: Hero Images via Getty Images
Lau shares that lighting utilized as art is one of 2016's most prevalent design trends. "Statement light fixtures can be over an island, a dining table, an entrance or a powder bathroom. This is where I have seen people really splurging," Lau says. "It's one area where you can really splurge, and I think it definitely boosts a room's atmosphere."
4. Add Alfresco Accents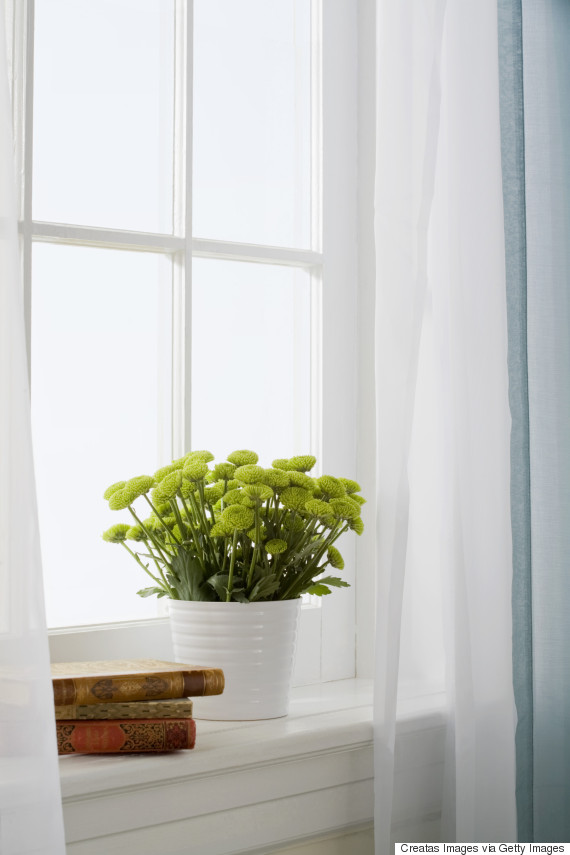 Image: Creatas via Getty Images
This spring, "Bring the outdoors in," Lau recommends. Those who live in the urban jungle may find a hint of organic or elemental decor restores serenity to a hectic home. "The main focal point [can be] a live wall. I'm seeing people want to bring greenery into the home, or want to bring earthly materials and natural elements in. [They are] decorating with ... stone, wood, quartz, shells [and] organic materials for that grounding sense I think people need."
5. Rejuvenate With A Jewel Box Bathroom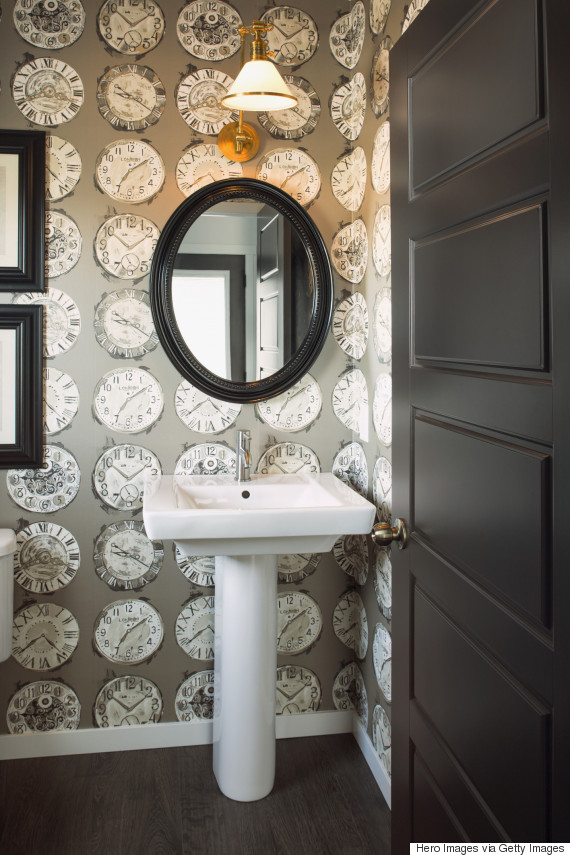 Image: Hero Images via Getty Images
Compact half bathrooms need not be the bane of your home design. In fact, Lau suggests that the scarce space offers an excellent opportunity for creativity. "I've seen a trend toward powder bathrooms," Lau states. "These are used as calling cards. They are tiny rooms, but they become precious jewels, and people are having a lot of fun with them. As they don't have showers, you can take risks and do things you would not normally be able to do. We're seeing statement mirrors, unusual wallpaper, unique art installations, fabrics and hanging pendants. People are turning these rooms into self-expressions."
6. Make The Fireplace A Showpiece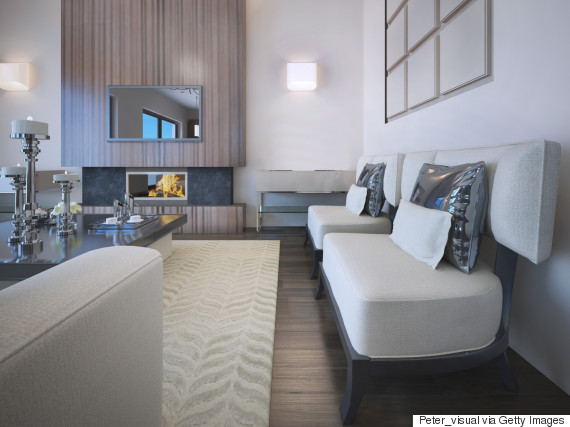 Image: Peter_visual via Getty
Those seeking to create an aesthetic centerpiece for the living area should look no further than an updated fireplace. Simply adjusting the mantle's surround or adding a decorative screen can lend a distinctive flourish. "It is a striking feature, and there are … so many varieties with materials to use," Lau says, "from wood to tile to stone to metal to ceramic. [Fireplaces] visually are becoming keystone focal points. I think [the fireplace] does bring people together, and there is something special about it."
Now's the time to freshen up your space for spring! Take a cue from these 2016 style trends and breathe new life into your space. You'll find all the essentials and on-trend pieces you need on eBay, your one-stop shop for new merchandise that will transform your home this season.