Hindustan Times via Getty Images
Amid high drama, All India Majlis-e-Ittehad-ul Muslimeen (AIMIM) MLA Waris Pathan was yesterday suspended from the Maharashtra Legislative Assembly for refusing to raise slogans of 'Bharat mata ki jai', even as his party said the move will set a wrong precedence for democracy. Pathan and his party steadily maintained that the Parliament was a place for debates, not sloganeering and members cannot be be forced to say something "which the Constitution allows him not to say".
"I am proud of having been born in this country and god willing will be buried in the very earth here. I have not disrespected my country. And I cannot think of doing so. Jai Hind. Jai Bharat. Jai Maharashtra," Pathan told reporters.
He and his party colleague Imtiaz Jaleel called on Speaker Haribhau Bagade at night.
"We told the Speaker that a great injustice has been done to us. He (Speaker) said it was the sentiment of the House which led to tabling of the resolution for suspension of Pathan," Jaleel told PTI after meeting the Speaker.
I request the assembly speaker to reconsider his decision of suspending me-Waris Pathan pic.twitter.com/jl5P6Ndi2h

— ANI (@ANI_news) March 16, 2016
Pathan, who represents the Byculla seat in South Mumbai, was suspended through a unanimous resolution adopted by the House over his refusal to hail 'Mother India'. Under suspension, Pathan will not be allowed to attend the proceedings of the House till the end of ongoing Budget session. The resolution to suspend Pathan was tabled in keeping with the sentiments of the House, Minister of State for Home Ranjit Patil had said in the Assembly.
AIMIM president Asaduddin Owaisi said it was the first time in the history of India that a person was suspended for not saying a slogan.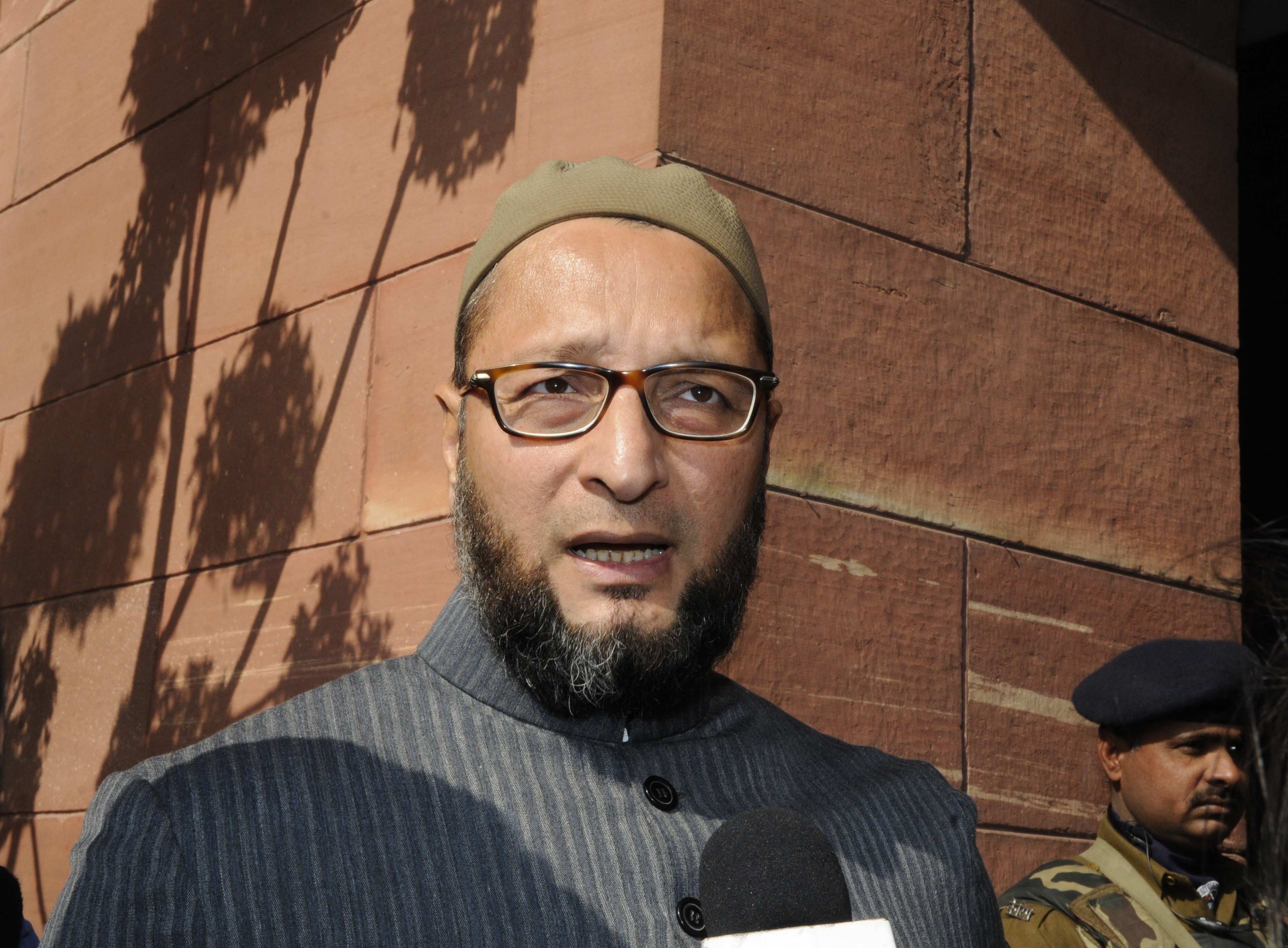 "This is for the first time in the history of Indian democracy that an elected member has been suspended for not raising a slogan. Parliament and Assemblies are a forum for debates where sloganeering is not allowed," Owaisi told PTI.
"When the Prime Minister says he only follows the Constitution, where in the Constitution it is written that an elected member will be suspended if he does not shout a slogan?" he said.
While the Speaker has discretionary powers, a member can only be suspended if he uses unparliamentary language or indulges in unparliamentary behaviour, he said.
Don't judge anyone's love for the country by just one slogan. Jai Hind Jai Bharat Jai Maharashtra-Waris Pathan,Suspended MLA

— ANI (@ANI_news) March 16, 2016
"Here a member is being forced to say something which the Constitution allows him not to say. That is his freedom of expression," he said, adding no law is violated if a slogan is not raised.
"We are heading into an age of darkness. By supporting the suspension motion, Congress and NCP, who call themselves secular, have been completely exposed," he said.
HOW THE DRAMA UNFOLDED
The drama unfolded when Jaleel was speaking on the debate on the Governor's address in the Assembly. Jaleel said the government should not spend taxpayers' money on building memorials of 'great personalities'. A Shiv Sena MLA interjected, saying Jaleel's party leader Owaisi had recently stated that he will not chant 'Bharat Mata Ki Jai' (hail mother India).
To this, Pathan said, "We will say 'Jai Hind' but not Bharat Mata Ki Jai. There cannot be compulsion on saying 'Bharat Mata ki Jai'. The Constitution does not say this".
Immediately after his remarks, the legislators from ruling BJP and Shiv Sena and other opposition parties including Congress and NCP began making demand for the suspension of AIMIM legislators from the House.
Revenue Minister Eknath Khadse said the AIMIM MLAs should apologise but his suggestion was shot down by angry members of the House, who, setting aside political differences, sought their suspension.
Recently, Owaisi had said he will not chant 'Bharat Mata ki Jai' even if a knife is put to his throat. Owaisi's assertion came days after RSS veteran Mohan Bhagwat said the new generation needed to be taught to chant slogans hailing mother India.
"I don't chant that slogan. What are you going to do, Bhagwat sahab," the Lok Sabha MP from Hyderabad said at a rally in Udgir tehsil of Latur district in Maharashtra. "I won't utter that (slogan) even if you put a knife to my throat," Owaisi said, amid loud applause from the crowd. "Nowhere in the Constitution it says that one should say: 'Bharat Mata ki Jai'," he said.
AIMIM chief Asaduddin Owaisi not granted permission by Lucknow administration to hold a public meeting in the city.

— ANI UP (@ANINewsUP) March 16, 2016
The Congress too joined the chorus, with Leader of Opposition and Congress MLA Radhakrishna Vikhe-Patil saying that "If anybody insults national sentiments, it cannot be tolerated."
(Inputs from PTI)
Like Us On Facebook |

Follow Us On Twitter |

Contact HuffPost India

Also on HuffPost: