Hindustan Lever Limited has finally put an end to the fifteen-year debacle in Kodaikanal by agreeing to a settlement with its mercury-poisoning afflicted ex-employees.
Rapper Sofia Ashraf released this video on 9 March, expressing her joy at the decision that will provide some relief to 591 workers and their families affected by the contamination in 2001. Last year, Ashraf gained a lot of social media support for her viral video that outed the Anglo-Dutch company on its failure to clean up toxic mercury contamination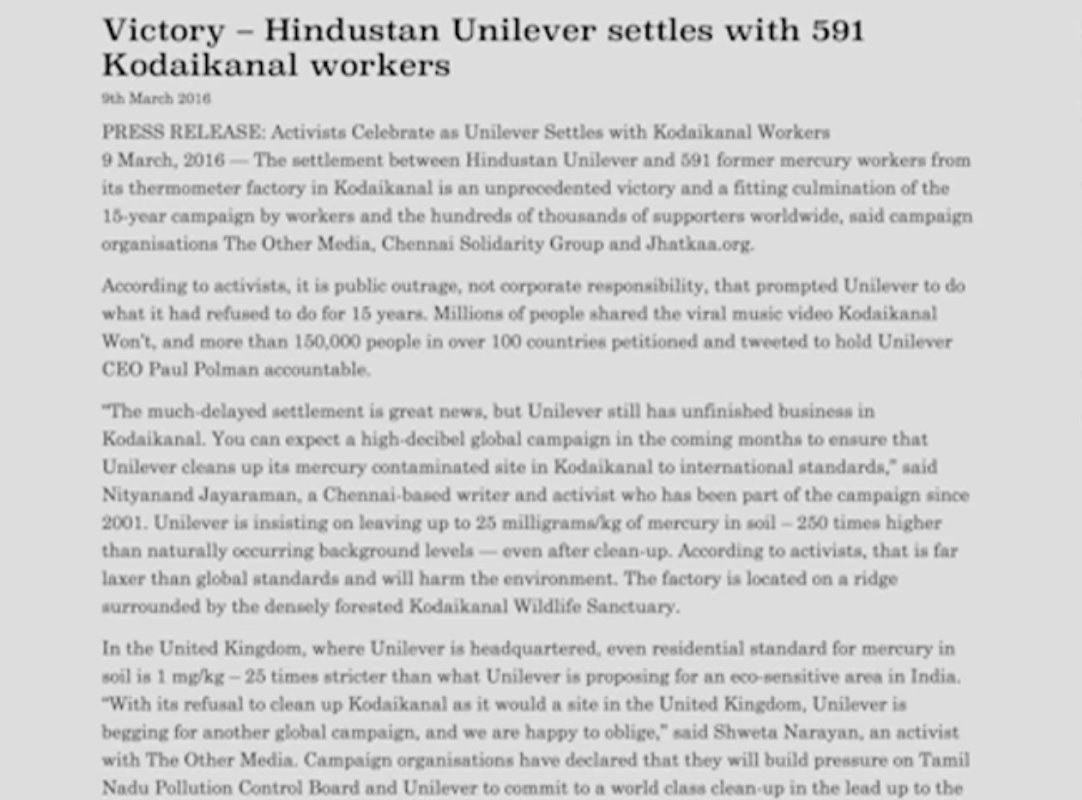 Settlement document
"I'm finding it really really tough to be cynical," said a clearly ecstatic Ashraf adding that she could choose to speak about lackadaisical government approach and corrupt corporations, but preferred to wallow in the achievement of the moment. "591 workers have been compensated. And nothing, nothing that I have done in my shitty, privileged life has counted for anything except this moment. We actually did something."
According to a report by The NewsMinute, the settlement that the workers and HUL have agreed upon, has not yet been disclosed.
The desperate workers of Kodaikanal had approached the court in 2006, following which the company was asked to take action by the High Court.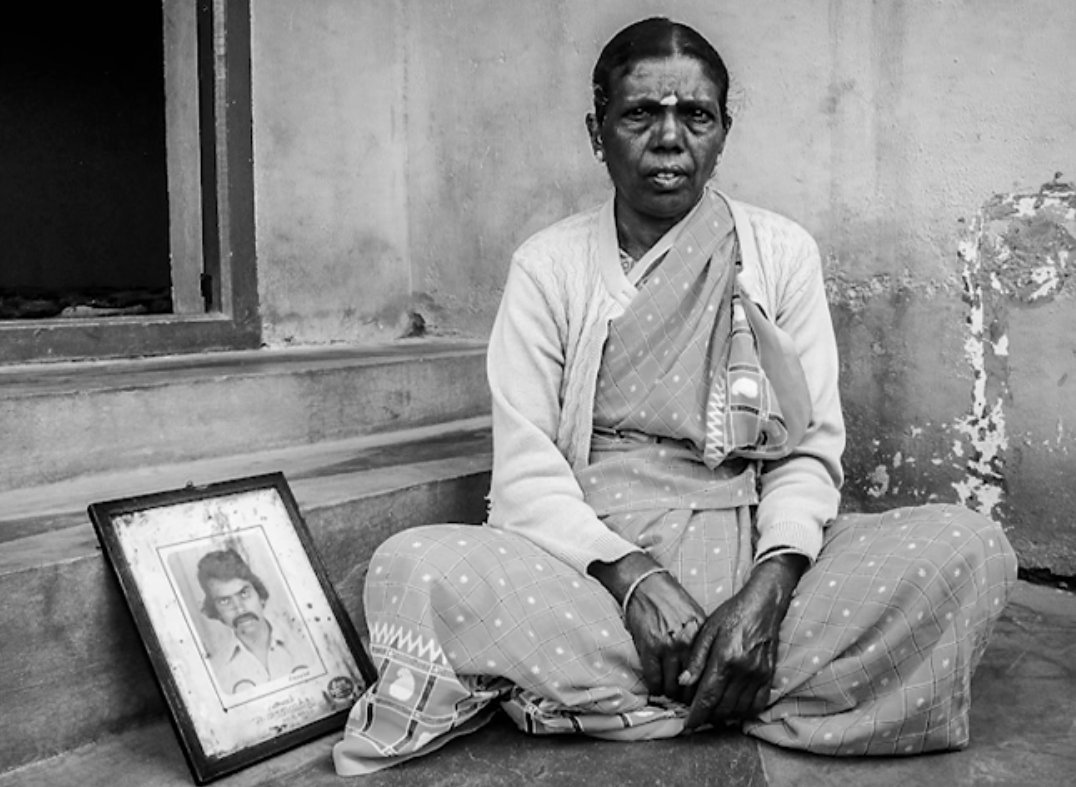 Family of an ex-worker
Last year, ex-workers staged a protest at the company's headquarters in Andheri Mumbai at an Annual General Meeting to convince shareholders of holding the company to its responsibilities. NewIndianExpress reported that the death toll (then) stood at 45 workers of the Unilever factory besides 12 of their children, not including the number of people suffering from mental and physical disabilitlies as a direct result of exposure to mercury poisoning.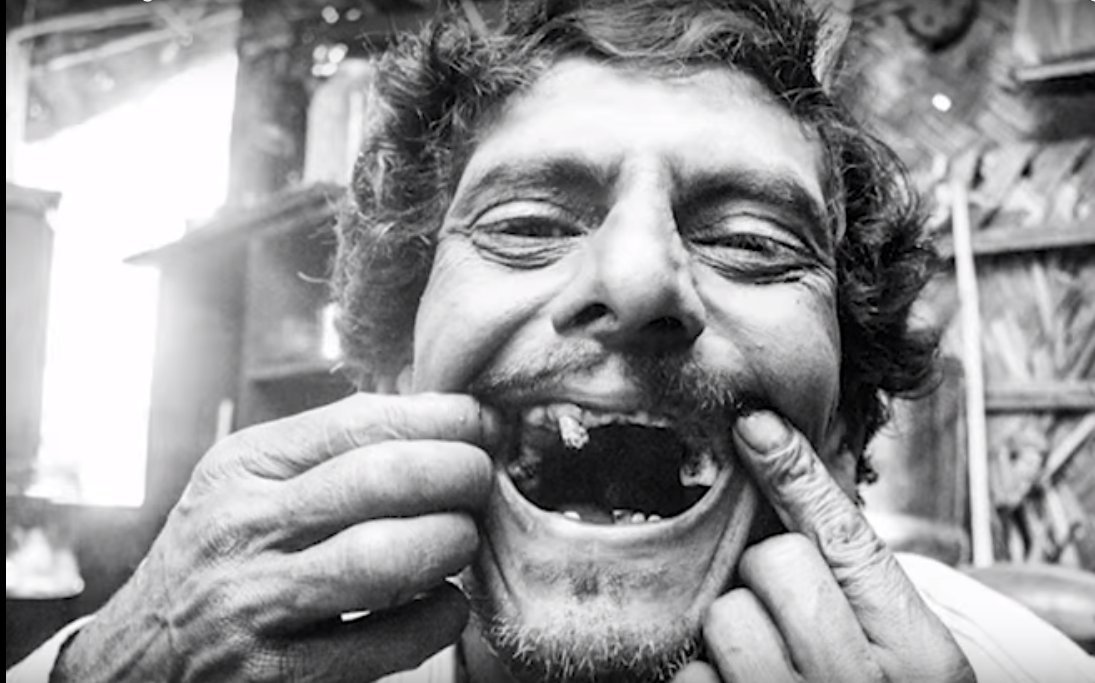 Man shows the after-effects of mercury-poisoning from the Kodaikanal thermometrefactory
The campaign really gained ground when Ashraf in collaboration with NGO Jhatkaa released a video on YouTube set to the tune of Nicky Minaj's 'Anaconda' as a petition against Unilever on 30th June last year. The video gained over 3 million views, and global ground as people rallied against Unilever, using social media, and through several petitions.
After two years of negotiations, the agreement, was finally signed on 4 March. "The terms of the agreement will help to ensure the long-term health and well being of the factory's former workers," said SA Mahindra Babu, President of Pond's HLL ex-Mercury Employees Welfare Association in a statement from the company.
Like Us On Facebook |

Follow Us On Twitter |

Contact HuffPost India

Also See On HuffPost: