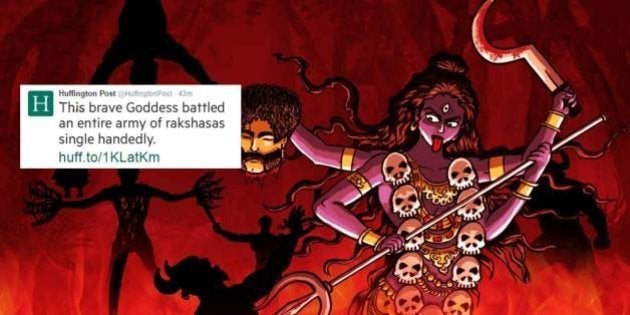 As our Parliament debates goddess Durga and demon god Mahishasura, a beautiful series of graphic art perfectly blends mythological characters with modern, digital times.
Scroll Droll's set of hilarious graphics is also a reminder to find humour in times of religious fanaticism and shrinking opinion space in public platforms.
1. Hey! That's us!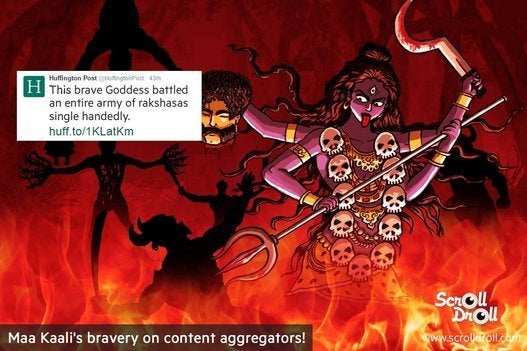 2. For an easy play-by-play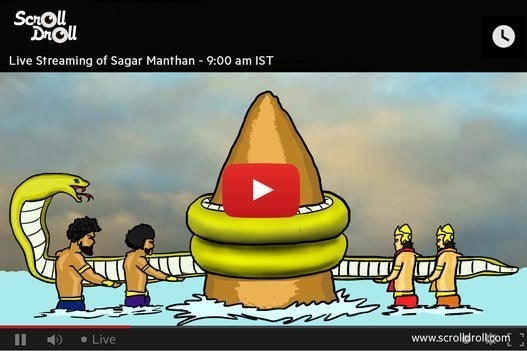 3. Well, this isn't exactly Candy Crush...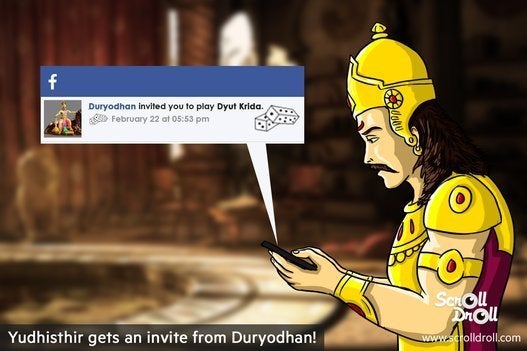 4. Just an app away.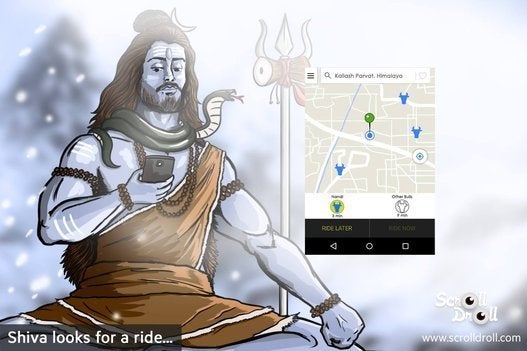 5. With a wink and a smile.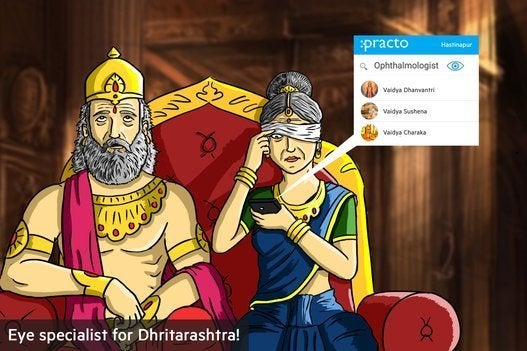 6. Swipe right, swipe right!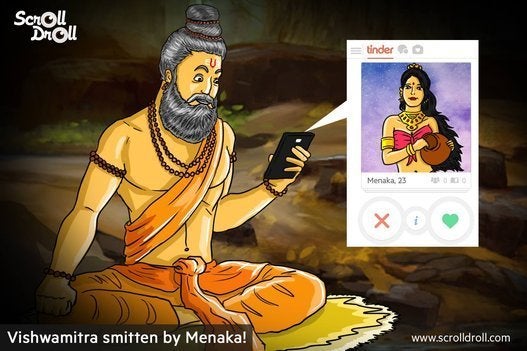 7. Awwwwwwww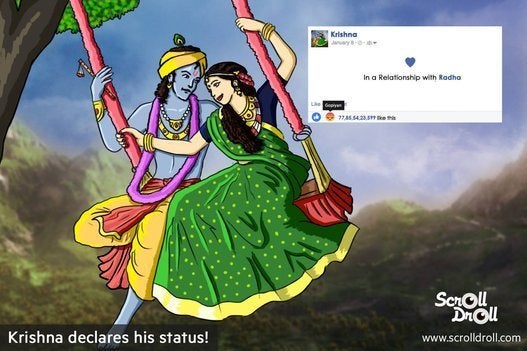 8. An extensive collection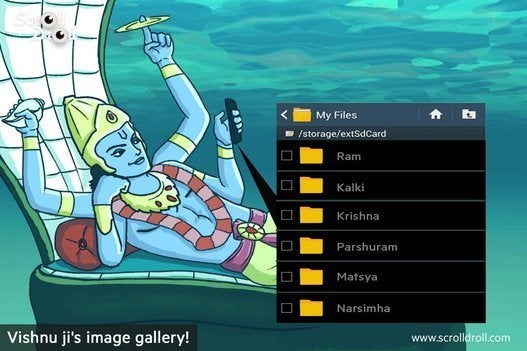 9. Easy-peasy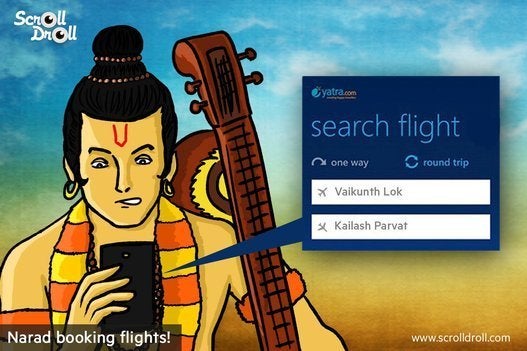 10. #NeverGiveUp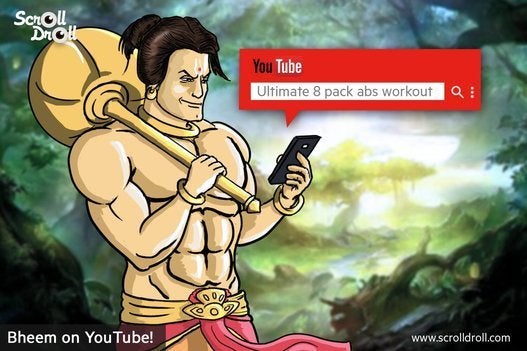 11. 15,34,567 victories every hour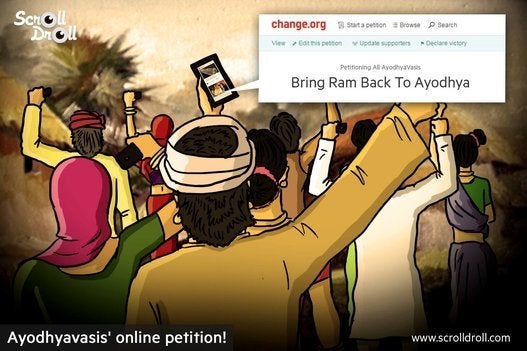 12. No worries, there's always an answer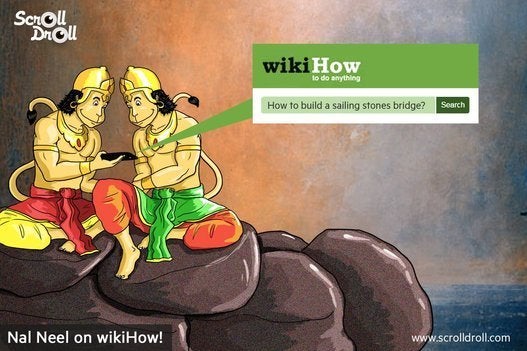 13. *Like*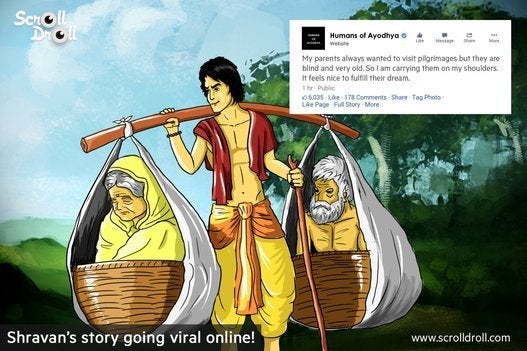 14. The best answer to any question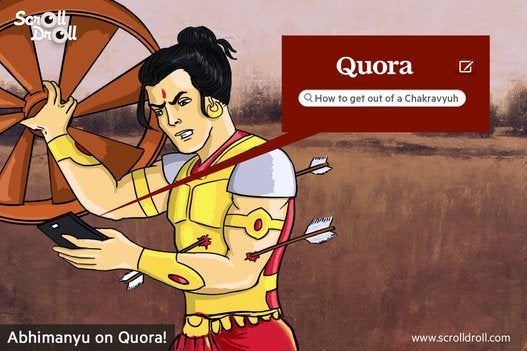 15. Shhhhhh...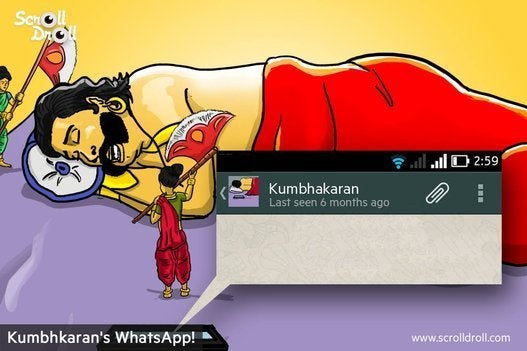 16. Penning one's thoughts can make a huge difference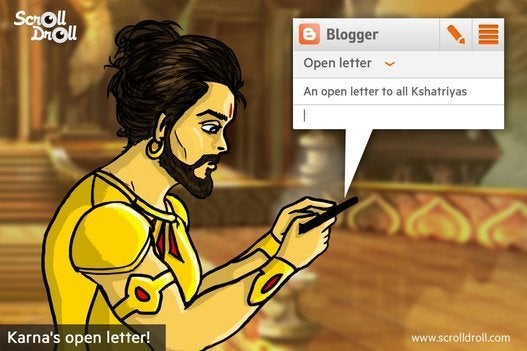 17. When time isn't flying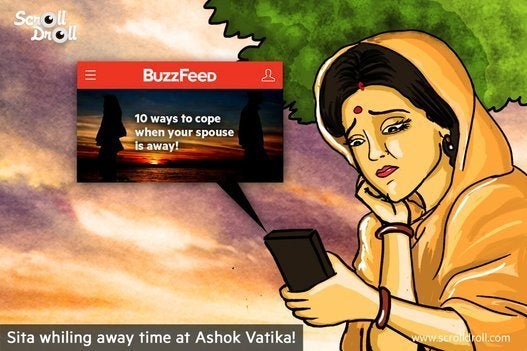 19. "Eleven Myths About Nose Jobs"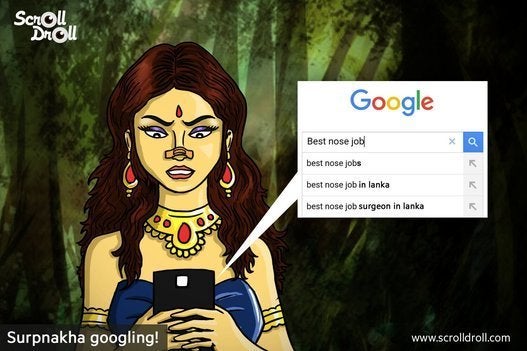 19. A little Twitter spat can have huge consequences.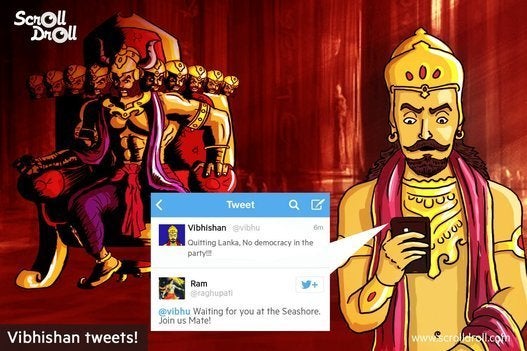 20. Totally.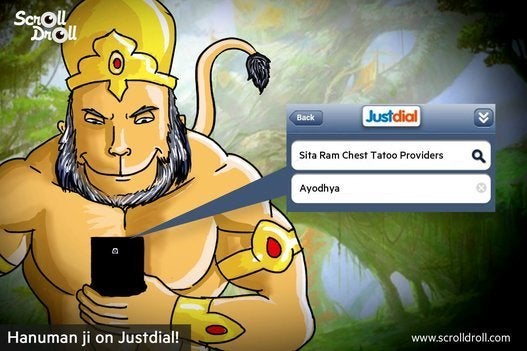 21. Hungry kya?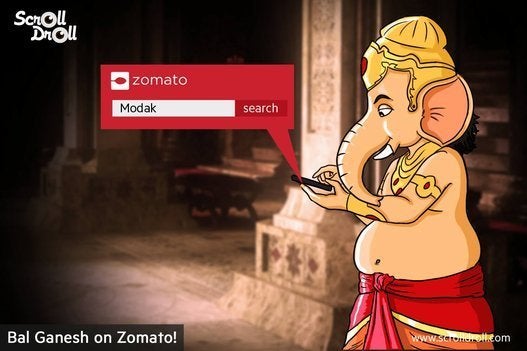 22. #Awesomeness