ASSOCIATED PRESS
Facebook has finally realised that we need more than just "like" a post on the social network. So, it has now offered the world various emoticons--love, laughter, surprise, sadness and anger.
But did it cover all the human emotions? Nope!
Well, if you are a person living in India and your timeline is filled with news stories--more often than not, you don't know how to react. And, there are times, when you are tagged with 50 other people on a post that says if you don't share it you will have bad luck for 50 years, your reaction is more like: "I often wish I could unfriend you but I can't because you're related to me."
What about those emoticons, Facebook?
So, The Oatmeal, a web-based comic, released a couple of emoticons that will truly help you express yourself on the social network.
If Facebook takes note of it, and actually releases them, this is how we would react to these news items over the last one week.
1.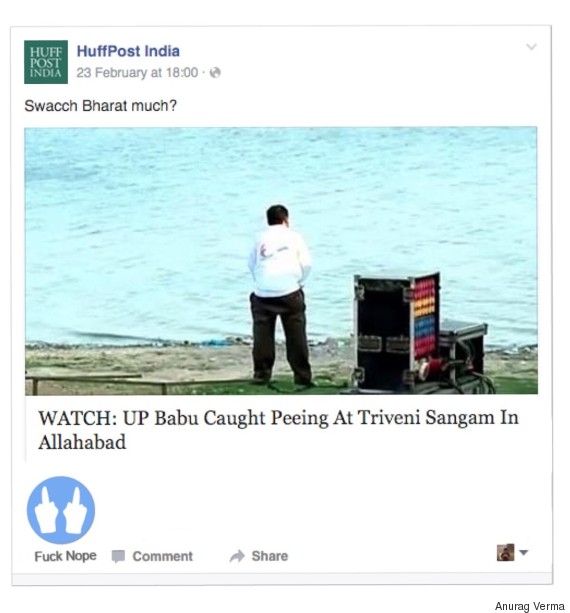 2.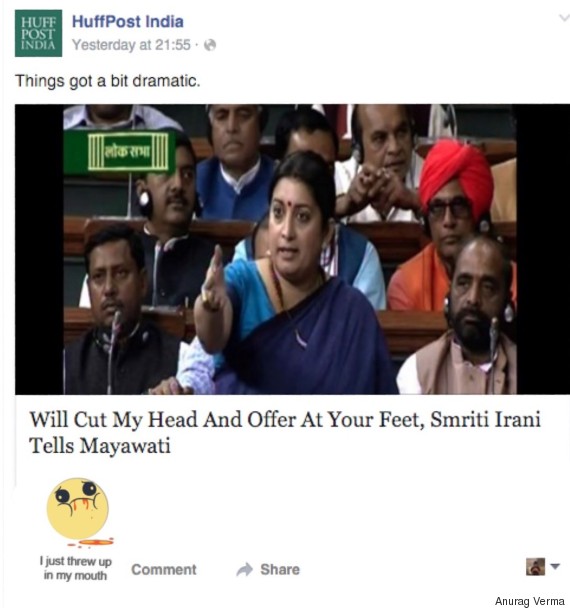 3.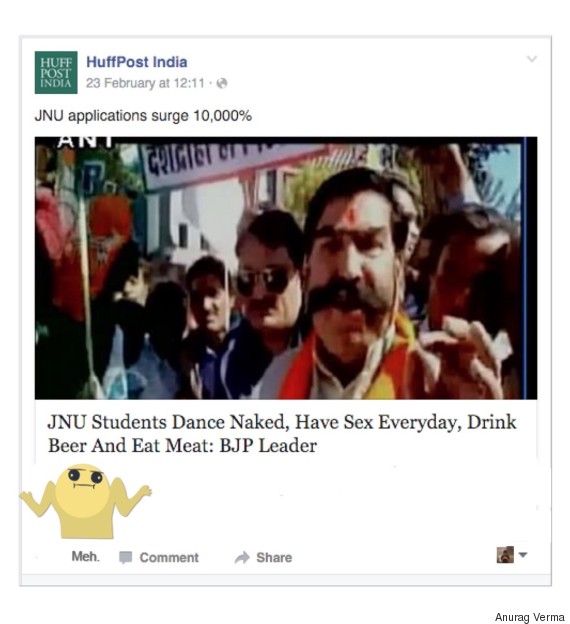 4.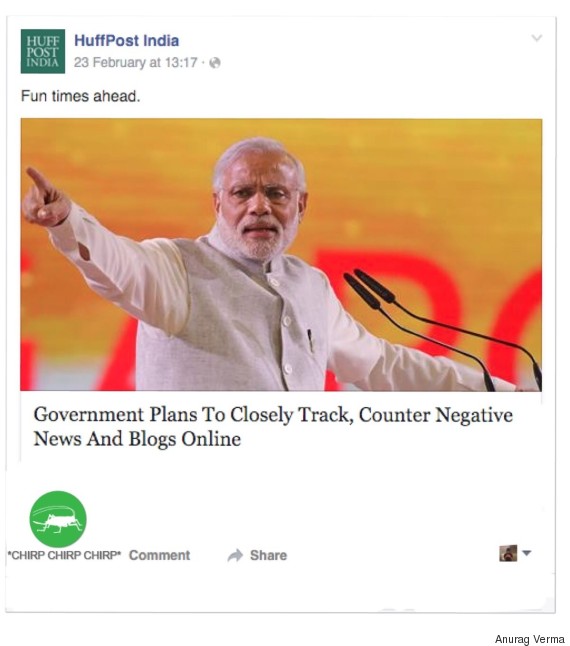 5.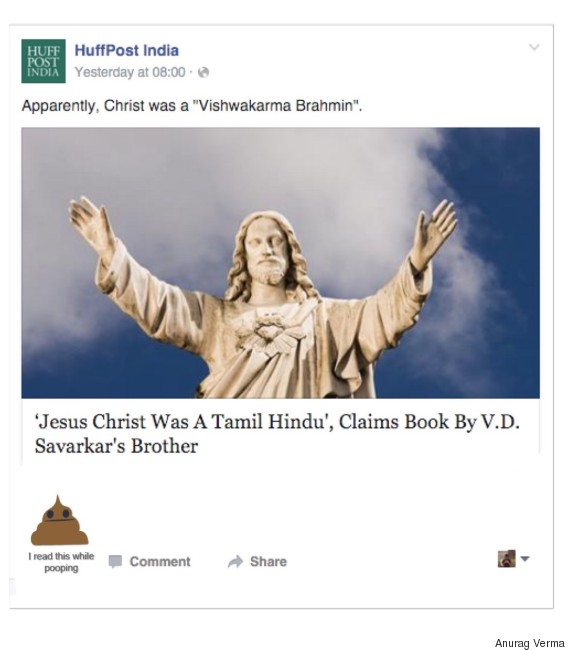 6.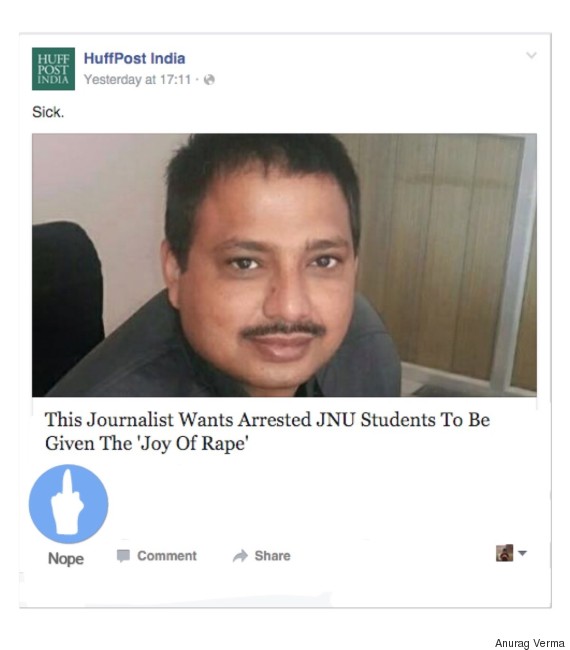 7.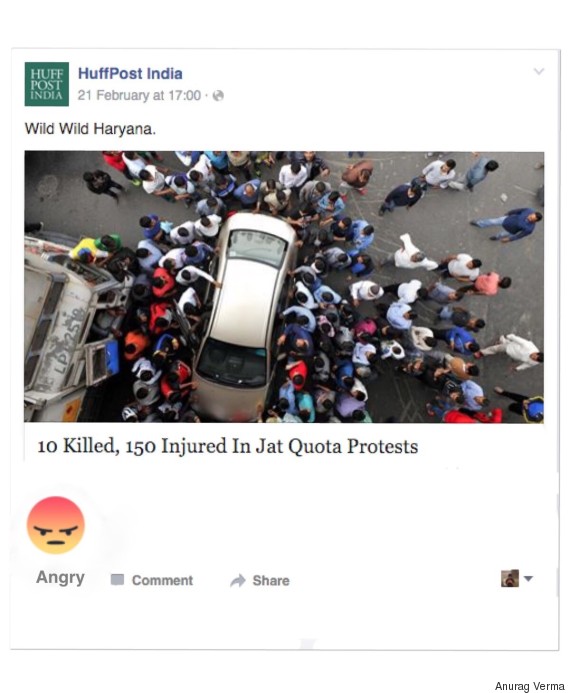 8.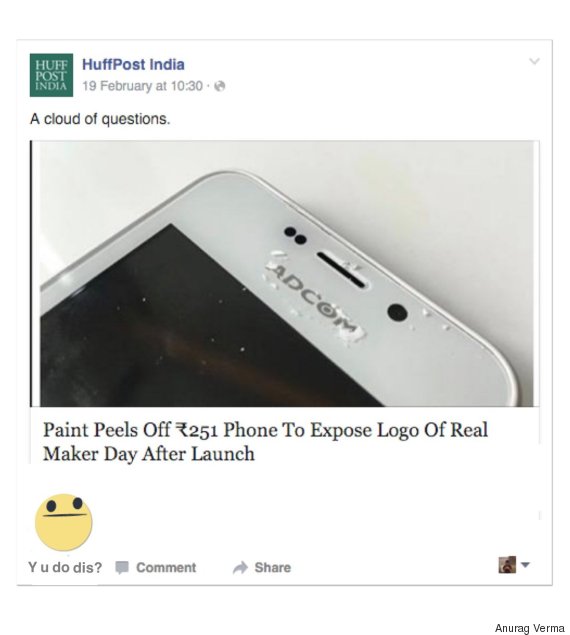 Like Us On Facebook |

Follow Us On Twitter |

Contact HuffPost India

Also On HuffPost: