ASSOCIATED PRESS
An explosion in Tamil Nadu that left one man dead and three others injured does not appear to be a result of a meteorite crash, said the National Aeronautics and Space Administration (NASA). In a public statement, scientists have said that photos of the explosion that left a crater in a college campus in Vellore appeared to be from "a land based explosion" rather than something from space.
This is two days after the state chief minister Jayalalithaa declared that the mishap was a result of a falling meteorite.
Jayalalithaa's office on Sunday had released a statement that said, "A mishap occurred yesterday when a meteorite fell in the campus of a private engineering college in Vellore district's K Pantharappalli village."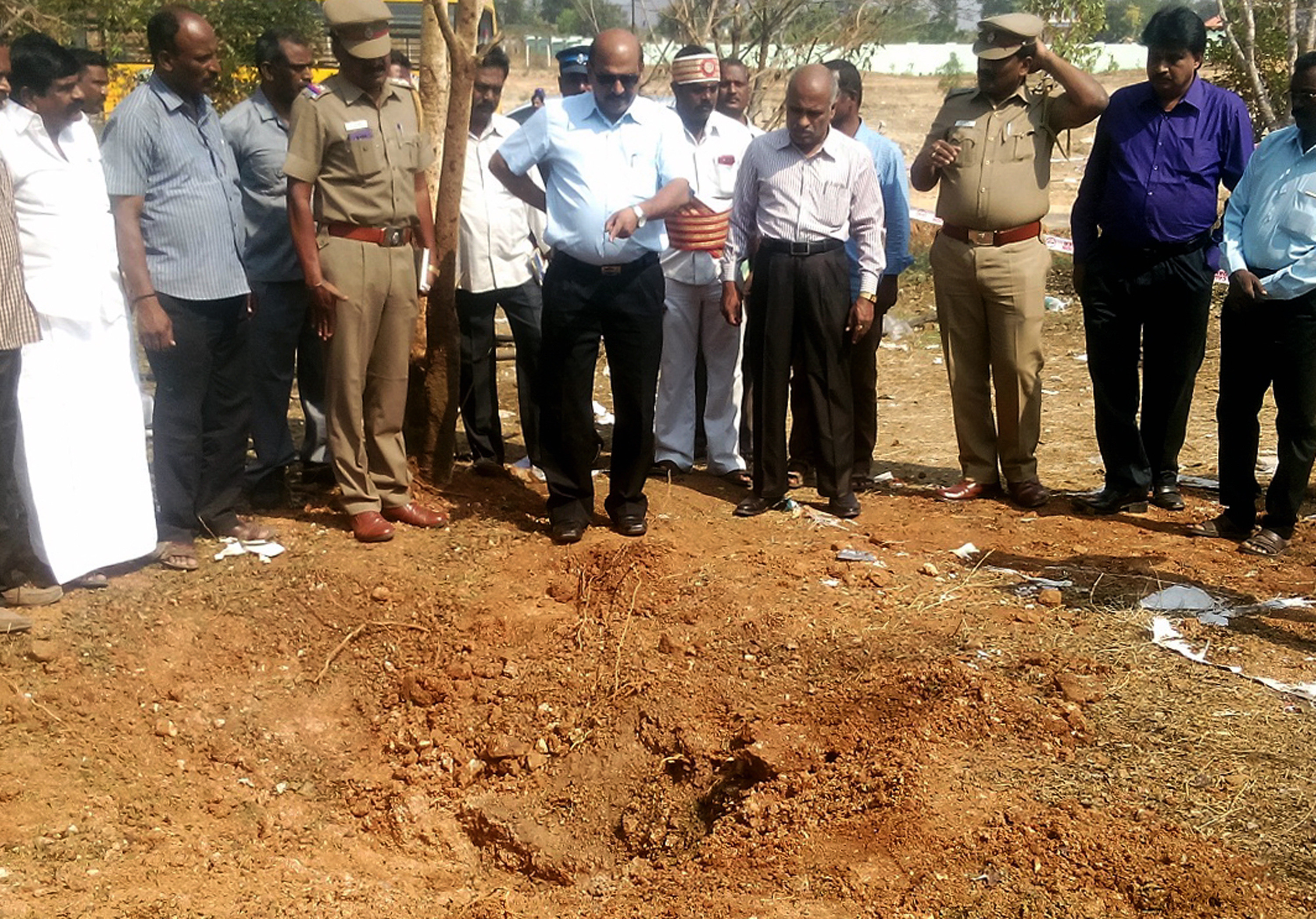 Indian authorities inspect the site of a suspected meteorite landing on 7 February, 2016 in Vellore district in southern Tamil Nadu state in an impact that killed a bus driver and injured three others on 6 February.
The state leader had called it a meteorite strike even though the debris from the site had not yet been examined. Indian scientists were also skeptical if it was a meteorite that had crashed.
"Considering that there was no prediction of a meteorite shower and there was no meteorite shower observed, this certainly is a rare phenomena if it is a meteorite," said Prof. G.C. Anupama, the dean of the Indian Institute of Astrophysics, which is analysing the debris found at the site, toldNew York Times.
If it was indeed a meteorite explosion that killed the bus driver on Saturday, he would be the first in centuries to be killed by a meteorite. The last such death was recorded in 1825.
Like Us On Facebook |

Follow Us On Twitter |

Contact HuffPost India

Also See On HuffPost: