PTI
A woman in Uttar Pradesh has volunteered to donate a kidney to save the life of Lance Naik Hanumanthappa Koppad, who is in a coma after being rescued alive from under 35 feet of snow six days after his post in Siachen was hit by a glacier, even as a nation continued to pray for his recovery.
Doctors have reportedly said there have been no improvement in Hanumanthappa's condition. The next 24 hours are critical for Koppad, being treated at the Army's Research and Referral Hospital in Delhi, according to a report in IBNLive.
Meanwhile, IANS reported that Nidhi Pandey, a housewife from Lakhimpur Kheri, 167-km from Lucknow, contacted the helpline of a local news channel offering to donate a kidney to Koppad. Pandey was deeply moved by Hanumanthappa's story.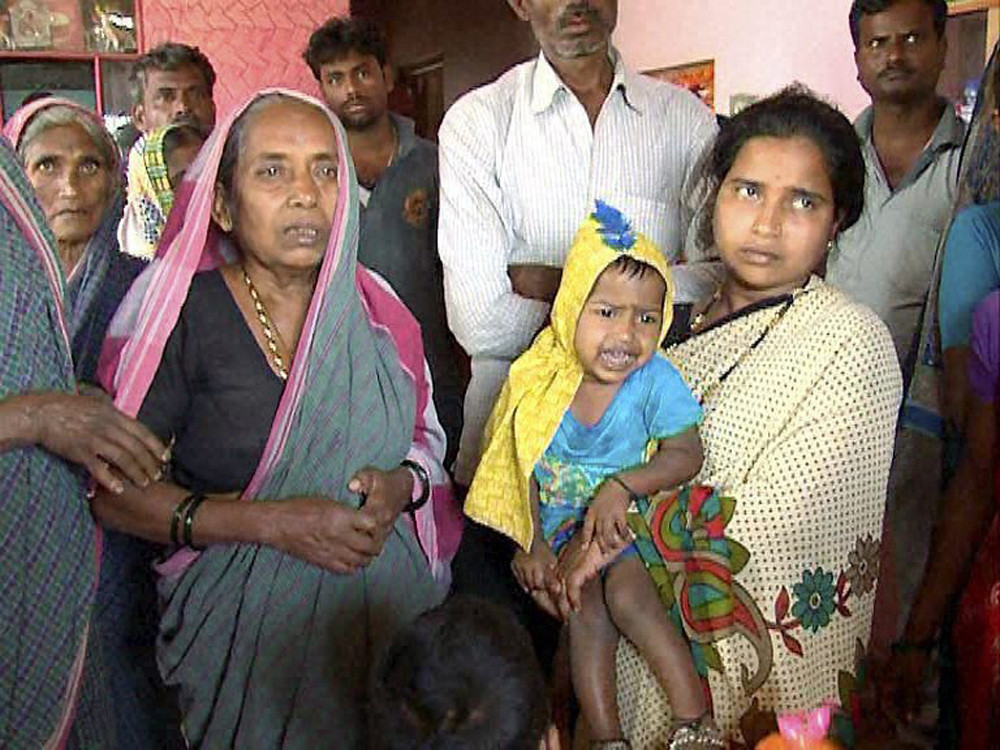 The soldier faced a tough hurdle in his road to recovery. The soldier is severely dehydrated, hypothermic, hypoxic, hypoglycemic and in shock. He has been diagnosed with pneumonia, his liver and kidney are dysfunctional, he continues to have low blood pressure, the report said.
Fortunately, he's not suffered from frost bite or bone injuries, the report quoted a medical bulletin issued by the hospital as saying.
AN EVER SMILING MAN
A report in PTI said Koppad chose difficult areas over "peace" postings and fought for 10 years in conflict areas.
"The brave solider displayed a high degree of initiative and has served 10 years in difficult and challenging areas out of 13 years of total service," a senior army officer said.
"The 33-year-old serving soldier, who was enrolled in 19th Battalion of the Madras Regiment on October 25, 2002, is highly motivated and physically fit...He opted for challenging terrains from the beginning," the officer said.
"The soldier has served in Mahore (J&K) from 2003 to 2006 where he was actively involved in counterinsurgency operations. He again volunteered to serve with 54 Rashtriya Rifles (Madras) in the state from 2008 to 2010 where he displayed indomitable courage and gallantry in fighting terrorism during his tenure," he said.
Hanumanthappa also volunteered to serve in the Northeast from 2010 to 2012 where he actively participated in successful operations against the National Democratic Front of Bodoland and United Liberation Front of Assam, he added.
He was serving in the super high altitude areas of Siachen Glacier from August 2015 and was chosen for deployment in one of the highest posts at an altitude of 19,600 feet since December 2015, encountering temperature well below minus 40 degrees C and winds up to 100 km per hour, the officer said.
As an individual, Hanumanthappa is an ever smiling man who shares a cordial relationship with peers and subordinates.
"As an individual, Hanumanthappa is an ever smiling man who shares a cordial relationship with peers and subordinates," the officer said.
He is being treated at Army Research and Referral Hospital by a team of intensivists, neurologist, nephrologist, endocrinologist and surgeons. He has been administered fluids and drugs to bring up his blood pressure, besides antibiotics.
This morning, Army Chief General Dalbir Singh reached the army hospital to take stock of Hanumanthappa's condition.
"Karnataka is very proud of Lance Naik Hanumanthappa. We hope he comes out strong," Atul Kumar, Resident Commissioner of Karnataka, said.
Army Chief General Dalbir Singh reaches Army RR hospital to take stock of Lance Naik Hanamanthappa's condition. pic.twitter.com/cBsJ5X4WTE

— ANI (@ANI_news) February 10, 2016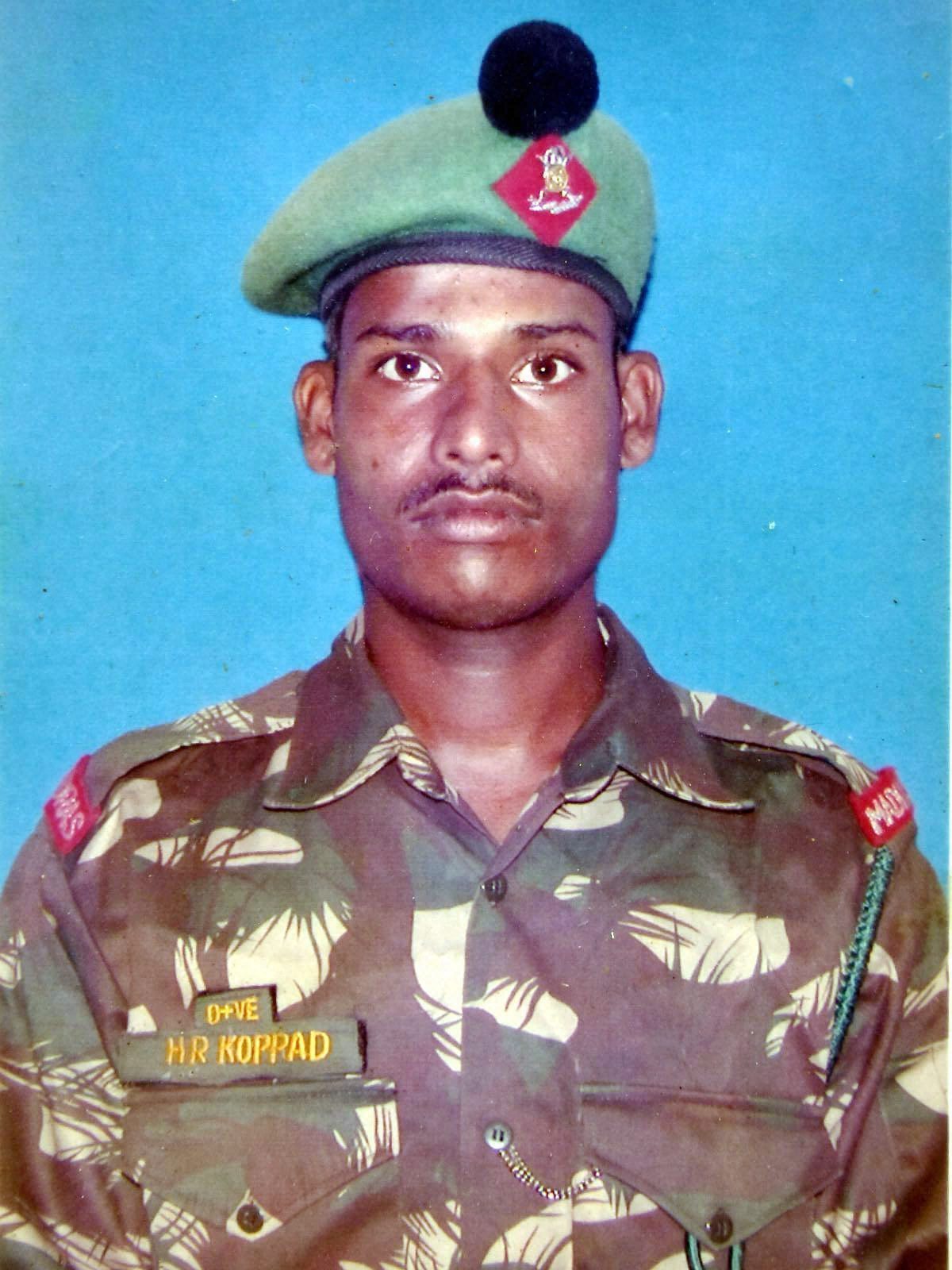 Koppad was rescued from an altitude of 20,500 feet by a team of over 150 soldiers and two canines, Dot and Misha, and was initially declared dead by authorities, was flown in here by an IAF aircraft accompanied by a critical care specialist of the force and a medical specialist from the Siachen base camp.
Youth Congress prays for well being of Siachen survivor Lance Naik Hanamanthappa, in Bhopal pic.twitter.com/tBcnFWC7LP

— ANI (@ANI_news) February 10, 2016
Iconic dabbawalas of Mumbai pray for well being of Siachen survivor Lance Naik Hanamanthappa. pic.twitter.com/ITy3cILneL

— ANI (@ANI_news) February 10, 2016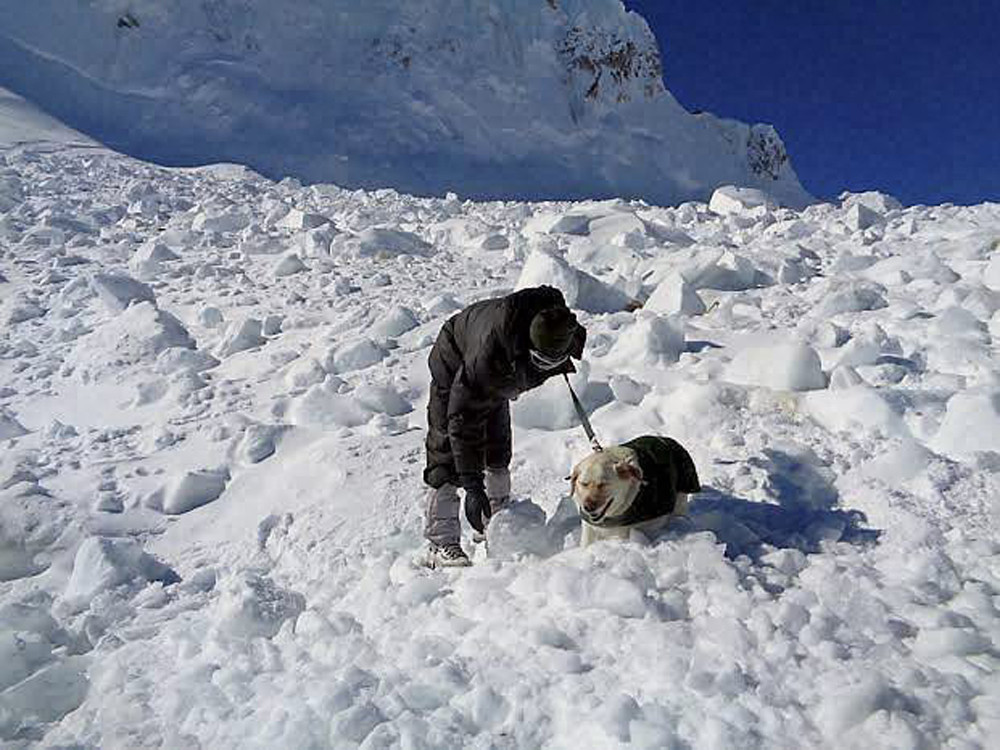 The army troops, including specialized teams trained in glaciated terrain, were moved into the avalanche site and round-the-clock rescue operations were carried out in extreme weather conditions where average day temperature was minus 30 degrees Celsius and night temperature below minus 55 degrees.
Medical teams and equipment were moved in and a post established to provide emergency treatment at the rescue site itself.
"The dogs, Dot and Misha, did a tremendous job," the officials said.
The frozen heights of Siachen are toughest battlefield in the world where hostile weather has killed more soldiers than enemy bullets. Over 869 Indian soldiers have died in Siachen since 1984 due to climatic conditions, environmental and other factors.
The total number of officers who have died in Siachen since Operation Meghdoot that was launched in 1984 to reclaim the glacier from Pakistan was 33. Besides them, 54 JCOs have lost their lives, while casualties from other ranks are 782.
The government has spent over Rs 7,500 crore for procurement of clothing and mountaineering equipment for soldiers posted in high-altitude areas. The guns have largely been silent on the Glacier since 2003 following a ceasefire along the frontiers in Jammu and Kashmir.
The then Pakistan Army chief Gen Ashfaq Parvez Kayani had in 2012 called for the resolution of the Siachen issue following an avalanche on the Pakistani side which left 139 dead, mostly soldiers.
Pakistan wants India to pull back troops to the positions of 1984. India has asked Pakistan to authenticate and demarcate the 110-kilometre Actual Ground Position Line on the glacier.
Stung by the surprise occupation of strategic heights in the Kargil sector in 1999, India has insisted on the authentication and demarcation of current military positions on Siachen.
The move is aimed at thwarting the possible re-induction of troops by Pakistan after any demilitarisation of the glacier.
Here are the other nine soldiers who lost their lives in the avalanche.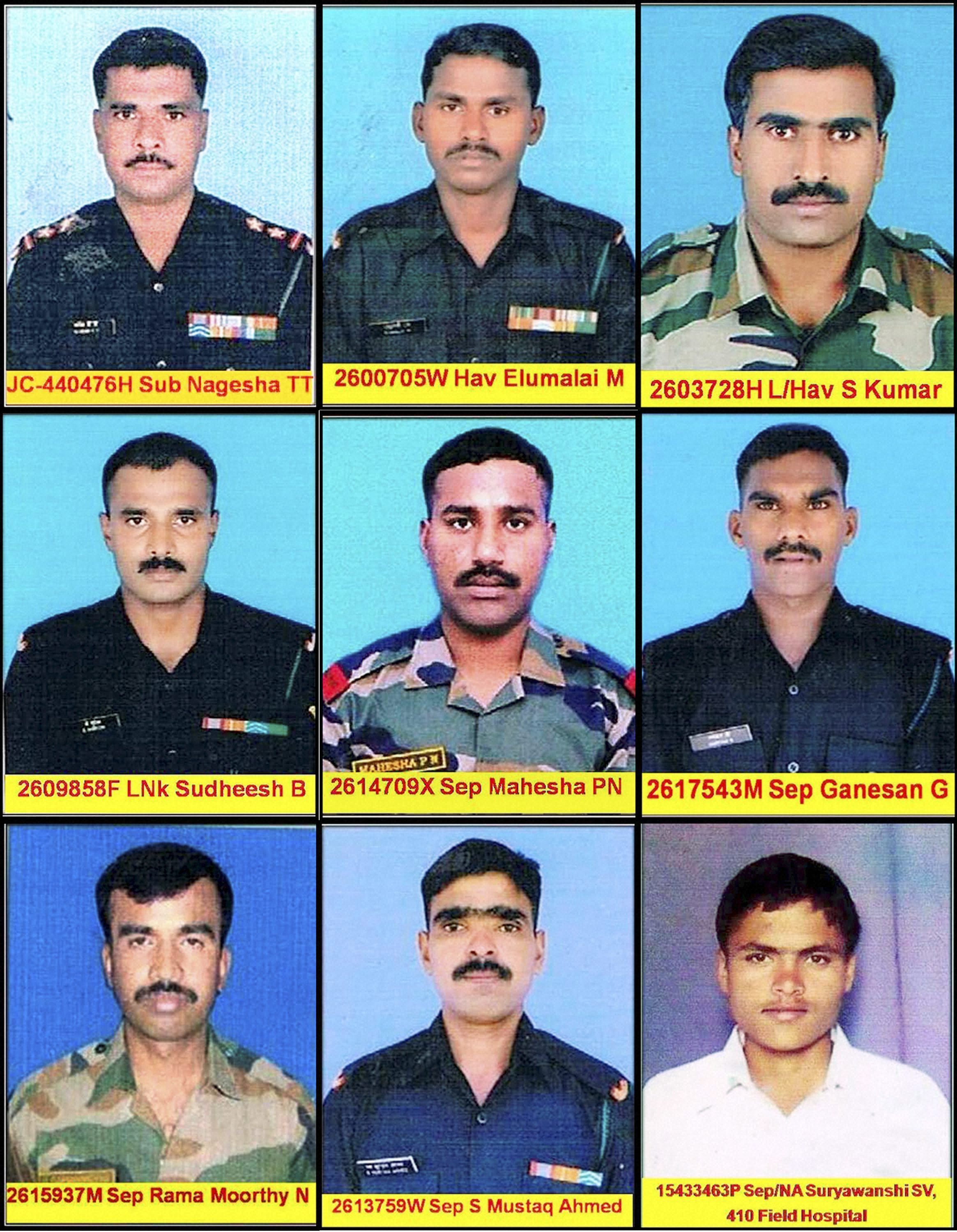 (With inputs from PTI)
Also on HuffPost: