Mint Images - Art Wolfe via Getty Images
If you're looking for Mr/Ms Right, you have more chances of finding them if you move to Ecuador, Costa Rica or Malta. An InterNations report that surveyed over 14,000 expats living in 195 different countries has identified the 10 most romantic places in the world for the annual Expat Insider survey.
"Moving abroad poses a great challenge to every relationship. Our numbers show that 1 in 10 people who live abroad and are in a relationship end up in a long-distance one," said founder and co-CEO of InterNations, Malte Zeeck. "We are relieved to see that out of all expat couples questioned, 75 per cent said they are happy with their romantic life abroad."
Unfortunately for Indians however, India is ranked 55 in the survey, ahead of Brazil, Italy and Greece. The study found that people in Ecuador (the city that ranked first), were the least likely to be in a long-distance relationship, and the city itself was branded the most welcoming destination for foreigners.
Malta was also highly ranked in the working-abroad index as well as in subcategories of job satisfaction, and work-life balance. Thailand and Philippines, according to the report featured a majority of single male expats, while Panama ranked as the sixth most preferred destination for men.
Here are the rest of the rankings, if you're considering a move for love: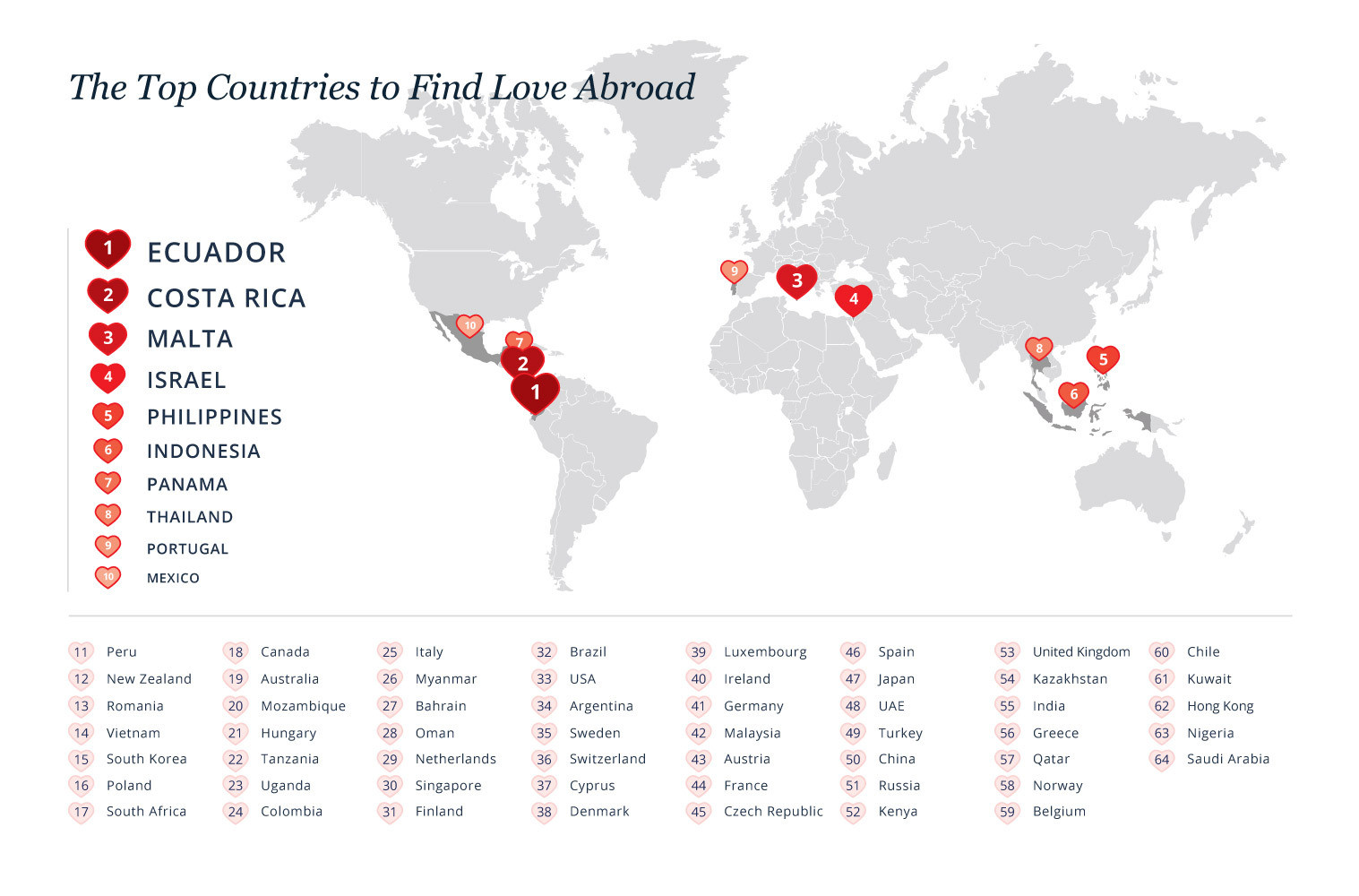 Like Us On Facebook |

Follow Us On Twitter |

Contact HuffPost India

Also See On HuffPost: