Ivan Mehta
Motorola India has launched a new device premised solely on one bugbear smartphone users are tired of negotiating--shattered screens. The Moto X-Force that the company just launched, comes with a shatter-proof display and 4 years of warranty, but is a pricey buy at Rs49,999.
"53% of the phones over the world have shattered displays. So we are giving consumers a device for which will make them free from the worries of a cracked screen," Motorola India general manager Amit Boni said at the launch event in Delhi.
Apart from proprietary shatter-screen technology, the phone has a 5.4-inch QHD display. It runs on a Snapdragon 810 processor and a 3 GB RAM. It has a 21 MP camera at the back with PDAF technology and a 5 MP front camera both having f/2.0 aperture. The phone has a 32 GB storage inbuilt and is expandable to 2 TB through an SD card.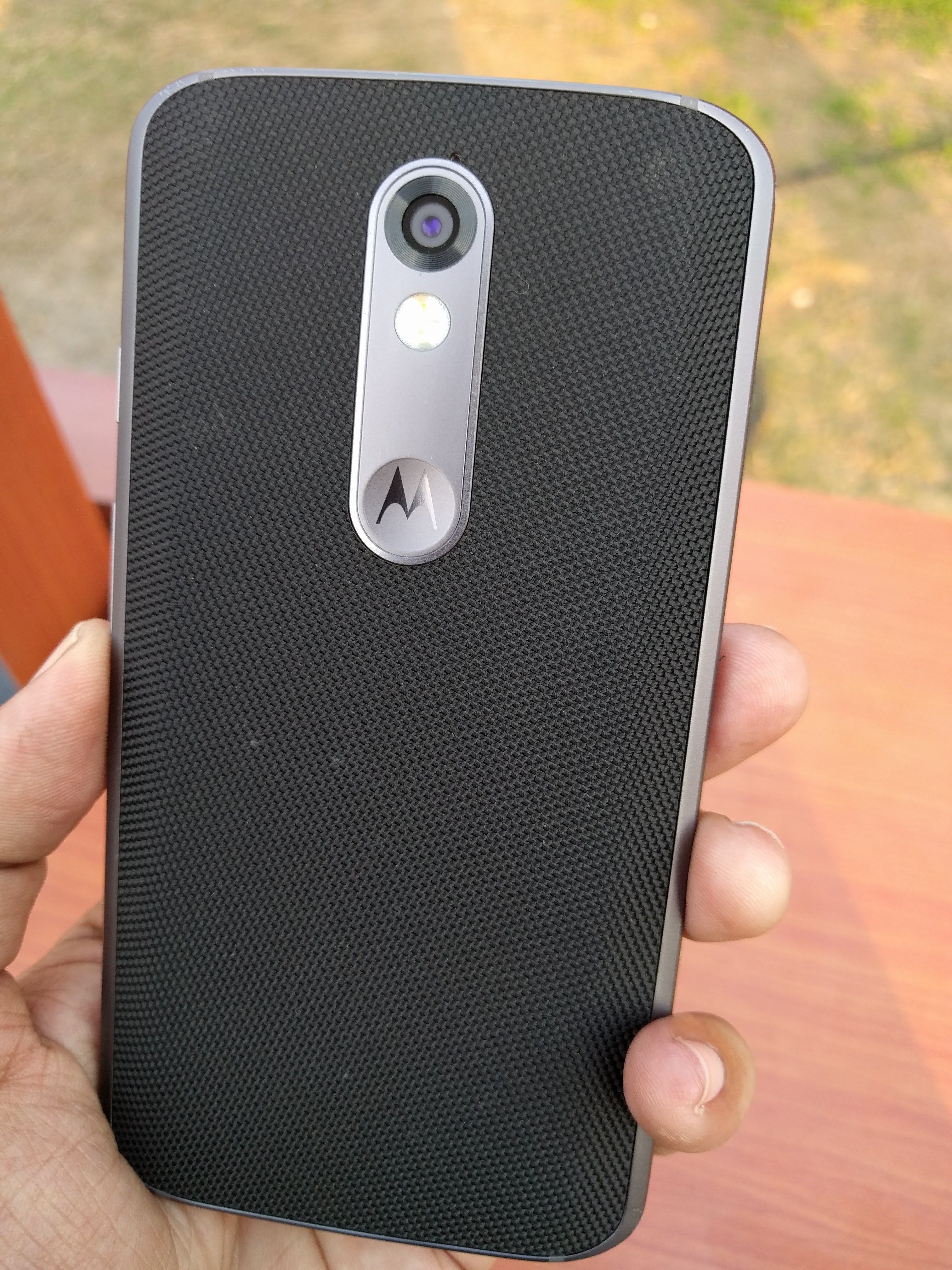 Moto X-Force has an impressive battery backup of 3,760 mAh, with Qualcomm quick-charging enabled. Motorola is supplying a 25W charger in the box so you can quick charge the phone. It runs on Android 5.1.1 Lollipop with Moto customizations such as voice activation, shake for the camera and eye tracking.
It will be available from 8th of February on Flipkart and Amazon online and at Spice and Croma retail stores. The phone will be available in Black and Grey with a ballistic nylon back and the white variant will have a rubber back. Apart from the colour choices, a 32 GB version will be available at Rs.49999 and the 64 GB variant will cost Rs.53,999
Hands-On Impressions
The phone felt good and solid to hold with its smooth metallic finish. The back was rough and rugged and it will wear out well for a better feel. In the design department, the phone is not particularly pleasing on the eye and follows closely in the design ethos of Moto X Pure. The QHD display looks good but it is not in the same league as Galaxy S6 or Nexus 6P in terms of visual impressiveness.
The camera performed well in day light, but Motorola has a lot of catching up to do here when compared with more accomplished rivals. The software was smooth and there was no lag--Motorola phones have a justly gained reputation for quick performance.
As for the USP of ruggedness, it was a winner in our preliminary testing. We dropped the phone on cement, wood and grass. It didn't budge. We even banged the phone on a few surfaces and it didn't bat an eyelid. So it looks likely that Motorola has delivered a winner for those looking for ruggedness above everything else. Motorola's heritage involves making rugged devices for military use. Now the company has properly channeled that past into a sleek, modern consumer device.
Overall the phone looks like a Moto X Pure coated with toughness. But Motorola will have to work hard to justify the Rs50,000 price tag.
Like Us On Facebook |

Follow Us On Twitter |

Contact HuffPost India