Bob Riha Jr via Getty Images
In what comes as a significant blow to his career, Bikram yoga founder Bikram Choudhury has been ordered by a Los Angeles County jury to pay over $6.5 million to his ex-attorney in punitive damages for harassment.
Minakshi Jafa-Bodden, who was employed by Choudhury as his general counsel in 2011, sued the 69-year-old yoga instructor alleging that she suffered gender discrimination, wrongful termination and sexual harassment, according to a Los Angeles Times report.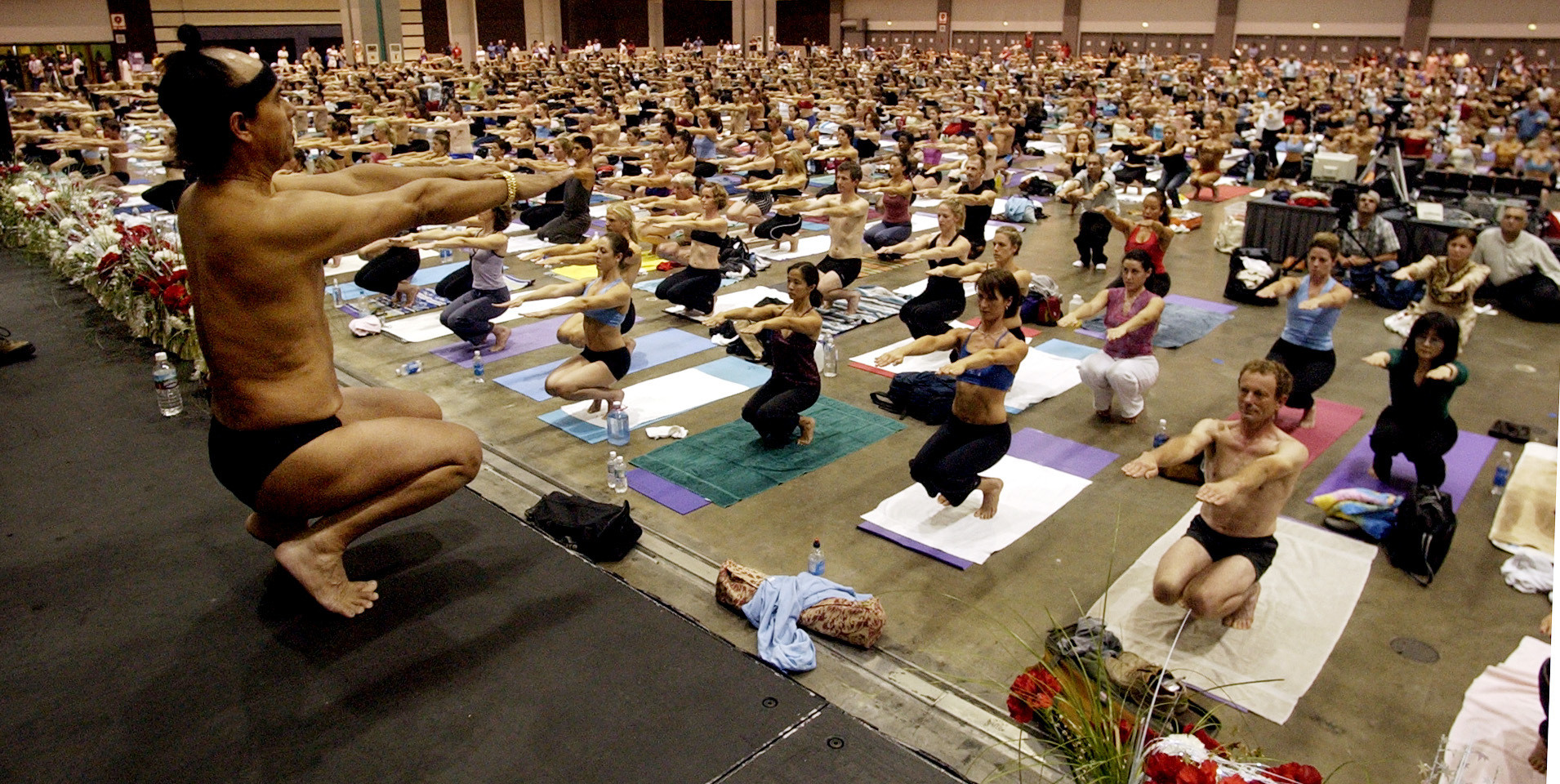 The decision was taken a day after Choudhury was ordered to pay Jafa-Bodden approximately $1 million as compensatory damages. On 26 January, the jury found Choudhury guilty of acting with malice, oppression and fraud, allowing Jafa-Bodden to proceed with punitive damages immediately.
Jafa-Bodden alleged that she was fired in 2013 for investigating the claims of Choudhury raping a yoga student.
Choudhury's attorneys, however, claimed that Jafa-Bodden was let go because of she did not have a license to practice in the United State. However, Jafa-Bodden countered the claim by saying the yoga guru had persuaded her to leave India in 2011 to work for him in America.
Also Read: Dickipedia: Bikram Choudhury
During the court proceedings, Choudhury claimed that he did not have any knowledge of his net worth, and had not been making any money from the yoga business for several years. He did acknowledge the fact that he owned a fleet of 40 luxury cars, but claimed that he had transferred the ownership of the cars to the state of California to start a 'Bikram auto engineering school for children'. His statement allegedly left the jury smirking.
His statements were overridden when one of Jafa-Bodden's lawyers displayed photographs of Choudhury's Beverly Hills Mansion, and a pair of white Ferraris he had brought for his children.
Choudhury, who left the courtroom without commenting, has in the past been sued by six other women for sexual misconduct. On being questioned about these incidents during the recent trial, Choudhury denied he had sexually assaulted any woman.
Like Us On Facebook |

Follow Us On Twitter |

Contact HuffPost India

Also See On HuffPost: