ASSOCIATED PRESS
As protests continued at the volatile Hyderabad University campus over the death of a Dalit research scholar, Prime Minister Narendra Modi spoke up for the first time since Rohith Vemula used a political banner to hang himself on Sunday night inside a hostel room. The Prime Minister, who was addressing a convocation ceremony at the Dr Bhimrao Ambedkar University in Lucknow, said Vemula "was compelled to commit suicide".
"A mother has lost her son, I feel the pain," Modi said. "A young son of my country, Rohith, was compelled to commit suicide, what his family must have gone through, I can feel the pain. Reasons and politics may have their own place but the fact remains that a mother has lost her son," he said.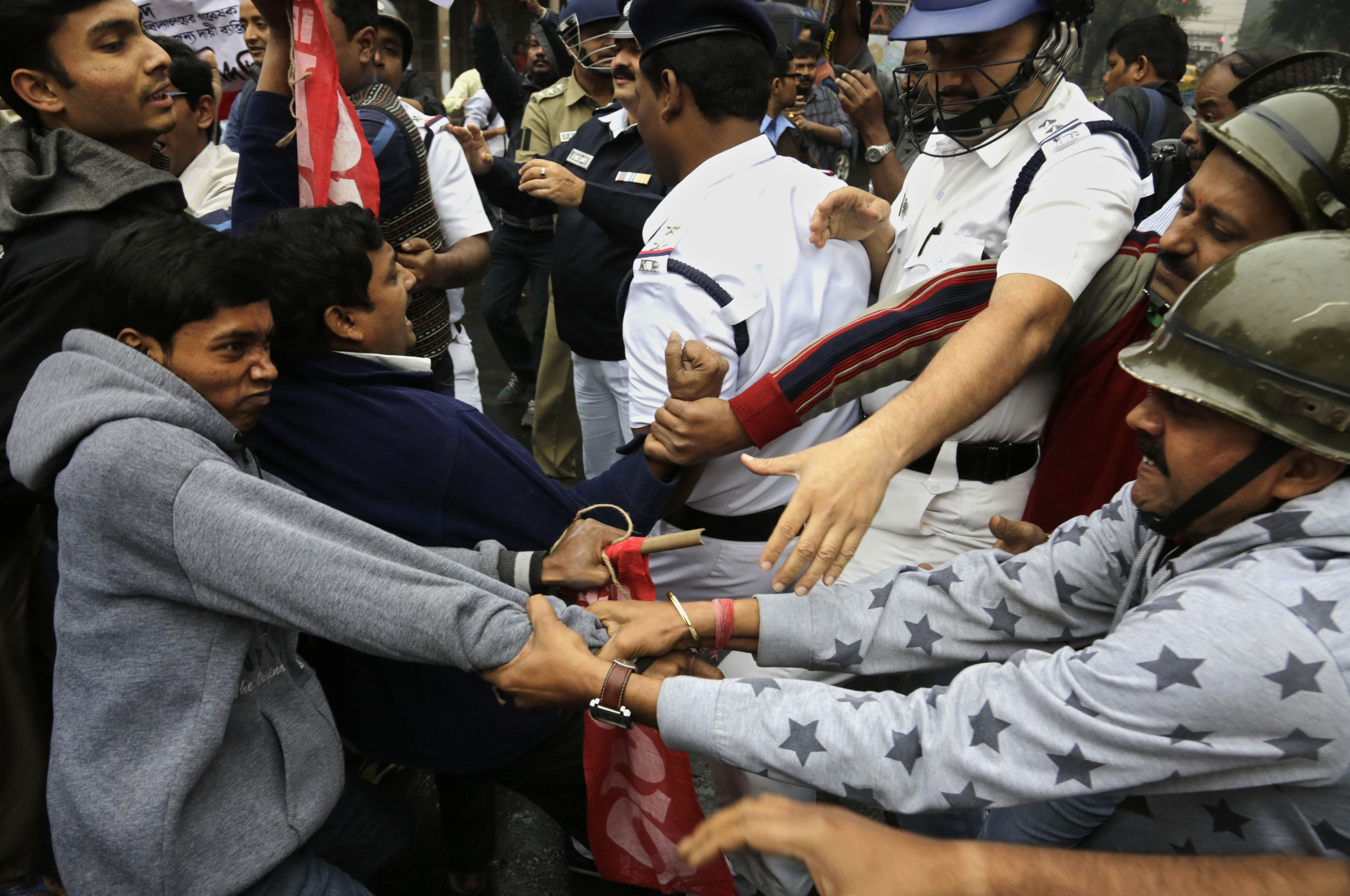 The PM broke his silence over the incident for the first time since 26-year-old Vemula, who was expelled by the Hyderabad Central University over a clash with an Akhil Bharatiya Vidyarthi Parishad (ABVP) leader in August last year, hanged himself.
Vemula's colleagues on the campus have alleged that he was a victim of caste discrimination. The incident has snowballed into a massive political controversy with the students demanding the resignation of Vice Chancellor Appa Rao Podile and Union labour Minister Bandaru Dattatreya. Both their names have been mentioned in an FIR filed after Vemula's suicide.
On Thursday, the university decided to revoke the suspension of the Dalit scholars, but agitating students have rejected the move claiming that it was not enough. Dalit professors of the university yesterday threatened to quit over the incident. Professor Prakash Babu, Dean of Student's Welfare, has also rejected Union Minister Smriti Irani's claim that he was present as a member of the Executive Council when the decision to expel the students was taken.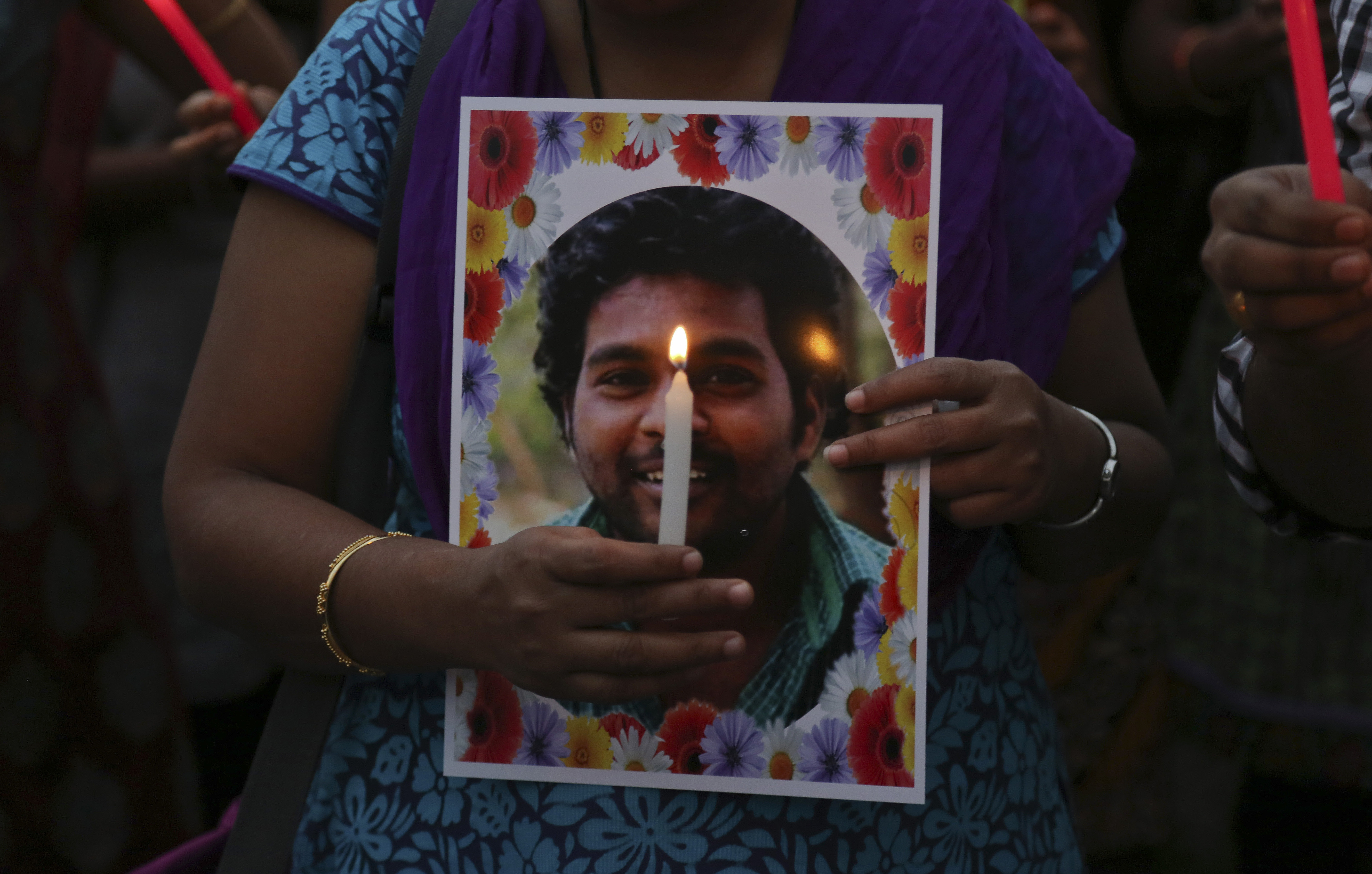 Earlier in the week, Irani's efforts to downplay the caste angle had backfired as university students and opposition parties accused her of 'lying'.
"This is not a Dalit versus non-Dalit confrontation," Irani had told reporters at a press conference on Wednesday.
"Malicious attempt is being made to ignite passions and make it caste battle," she said. "Passions have been ignited due to misinformation, misrepresentation. This is an attempt to set the record straight."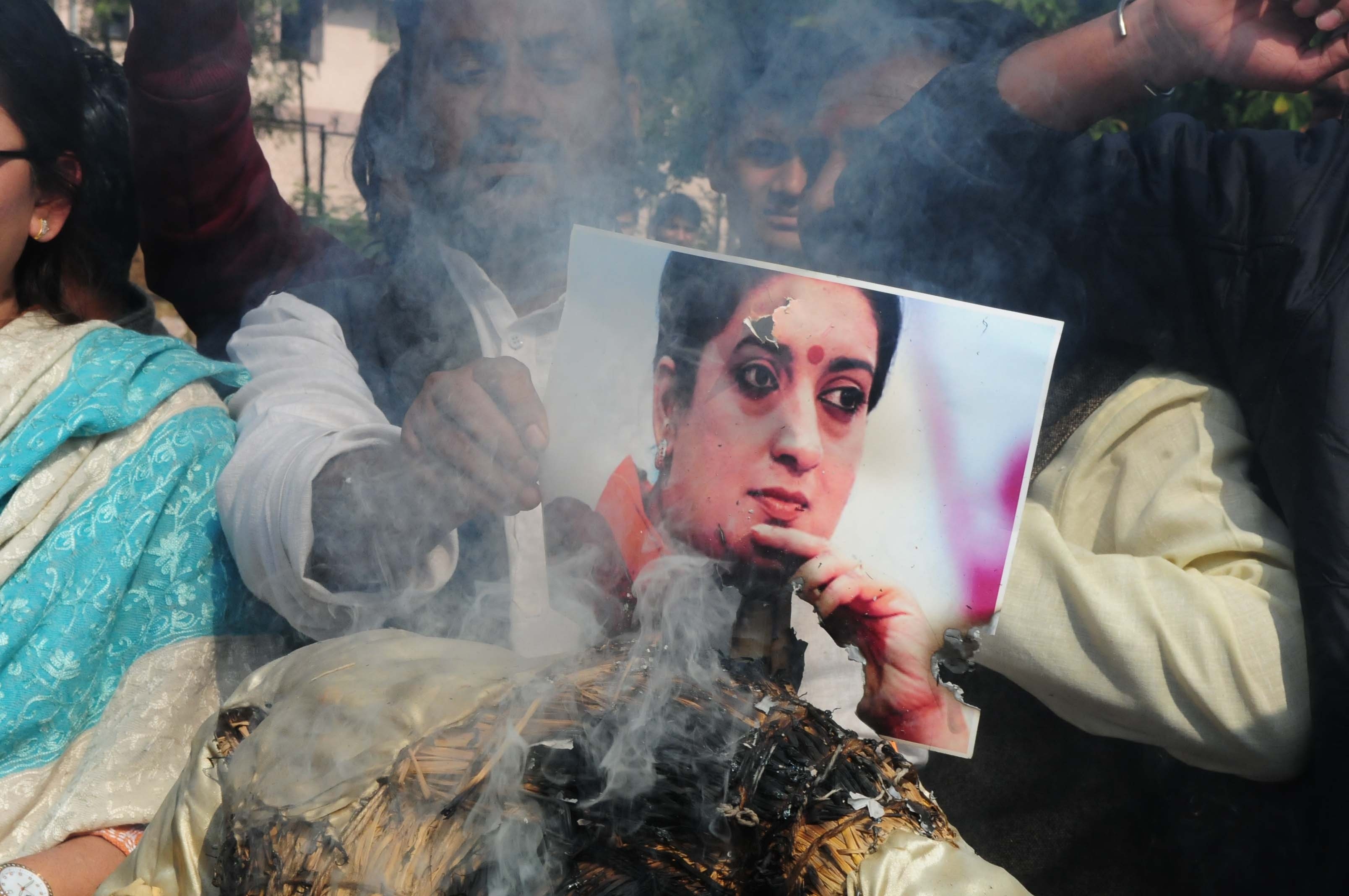 Vemula in a letter purportedly written to the VC had said he had not got his fellowship for the past seven months. Questions are also being raised whether the HRD ministry, which wrote as many as five letters to the university, played a part in pushing Vemula, who was sleeping out in the open in a makeshift tent because he was not allowed into any hostel room on the campus, to the brink.
Like Us On Facebook |

Follow Us On Twitter |

Contact HuffPost India

Also on HuffPost: