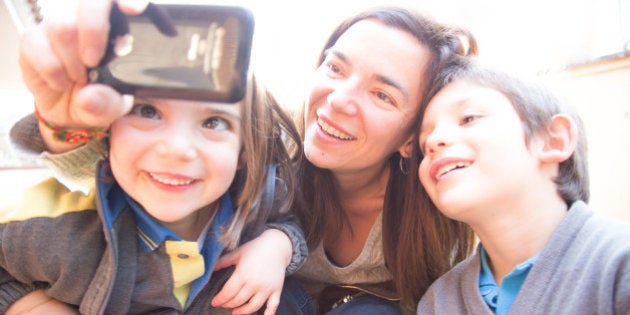 An early morning phone call to my mom is a ritual I follow everyday without fail. We talk about everything and nothing. It's just my way of saying, "Thinking about you mom". I've been married 11 years and what started out as frantic phone calls to ask her for pet recipes, soon became a practice.
Family. Just a simple word. But if you think about it, it has such deep relevance in our lives and shaping the individuals we become. Siblings sharing style tips, fashion trends, naughty jokes, recipes and even political or parenting advice; fathers building Lego blocks with kids, teaching them to ride bikes and tie their shoelaces; mothers waking up before the brood to prepare wholesome and nourishing food, making sure everything is organised and on time, and wrapping up the day with bedtime stories and a glass of wine; kids playing pranks on each other and getting into trouble, leaving the house like it was hit by a tornado, doing homework, brushing their teeth grumpily before bed after begging a hundred times not too – ah, what chaos, what bliss...Sharing is, truly, caring!
Today, despite living in different cities, we are often connected on Facebook and WhatsApp with close and extended family. Often a WhatsApp group of cousins beeps non-stop during holidays or weddings when everyone is planning to descend on the family home or debating over the next vacation destination, planning picnics, and sharing pictures of their children. Even teasing and laughing, the "haha's" the "oh no's" and the "omg's". It's all there and it's practically instant. Thank God for networks, nutcase cousins and new technologies.
Technology has surely enabled families to reconnect and stay that way. I text distant cousins regularly with whom I spent many a summer as a child, I am Facebook friends with uncles and aunts I have not met in years, and those who stay abroad. I am well informed about the teen obsession with Taylor Swift thanks to my boys' Instagrams, and can fine-tune my globetrotting husband's shopping abroad...Oh, what a lovely way to be a new-age family!
Wouldn't it also be wonderful to stay connected 24*7 by sharing network with family and friends? Maybe, it's about time we explore !