AFP via Getty Images
GUWAHATI -- The Gauhati High Court has banned the traditional bulbul bird fight at the Hayagrib Madhab Mandir, an ancient pilgrim centre at Hajo in Assam.
Vacation bench judge Rumi Kumari Phukan passed the order yesterday after considering various provisions of the Wildlife Protection Act 1972 and Prevention of Cruelty to Animals Act 1960.
The judge modified the earlier order passed on December 22 whereby the ban of bulbul fight imposed by Kamrup district administration was kept in abeyance. The application was filed by Animal Welfare Board of India.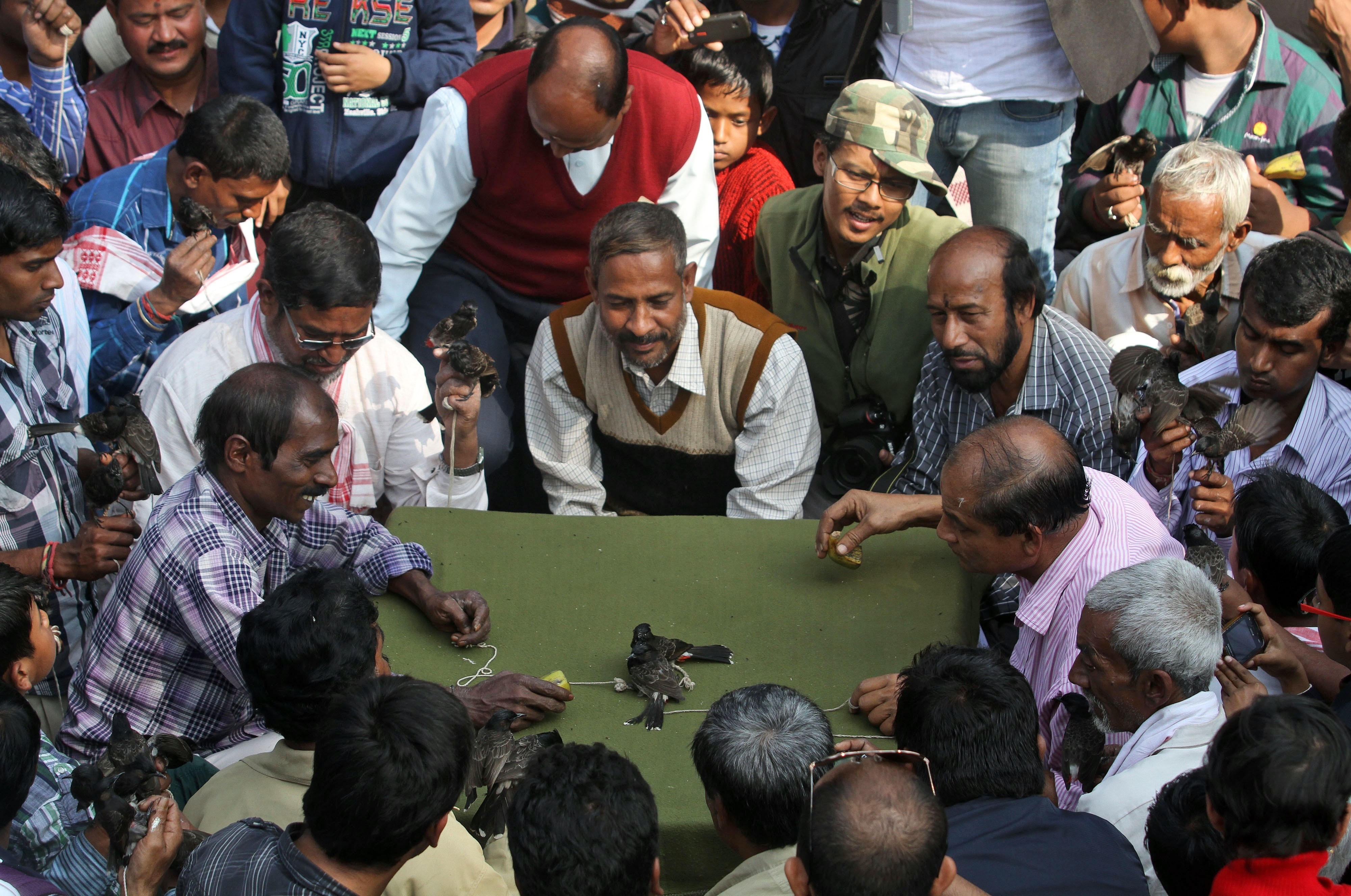 Spectators watch a bulbul bird fight as part of festivities to mark 'Bhogali Bihu' in Hajo, about 45 kilometers (28 miles) west of Gauhati, India on 14 January, 2014.
The order triggered reactions in Hajo and across the state with the temple priests claiming the bird fight was part of a religious ritual in which obeisance to Lord Vishnu began with it.
The priests were also in dilemma as how to conduct the religious ceremony going on for centuries in view of the court order.
Those training the birds for the traditional ritual claimed there was no cruelty involved as no bird was hurt during the training process.
The birds were kept in open space and not in cages, while the string around their feet was tied loosely so that the bulbuls were in no way injured, they claimed.
Like Us On Facebook |

Follow Us On Twitter |

Contact HuffPost India

Also on HuffPost: