Hindustan Times via Getty Images
Indian lawmakers shooting themselves on the foot can never be passé — especially when they appear completely unaware of the consequences of their statements. One such recent example is that of Nationalist Congress Party MP Supriya Sule, who reportedly told a group of young women students in Maharashtra's Nashik district on Thursday.
"If you saw me talking to an MP from Chennai you might think we having a big discussion on the Chennai rains," said the 46-year-old MP. "We don't discuss anything like that. 'Where did you get your sari from, where did I get my sari from.' We gossip all this. Don't you gossip in the same way?"
She apparently claimed during the same speech that male Members of the Parliament tease her that if there is 50 percent reservation for women, discussions in the Parliament would only revolve around parlours, facials and sarees.
"I told them you comment on our sarees but you'll have done no good for the country. So there is no harm in giving a chance to us," she said.
Worse, Sule, who is the daughter of NCP chief Sharad Pawar, told the audience in apparent light-hearted banter that speeches are regularly repeated in the Parliament and she loses interest by the time the fourth speaker has the podium, and that she "really can't remember anything" he or she says.
While she received several rounds of applause from her audience, her statement has racked up controversy, and the Indian public is not pleased.
Supriya Sule

But, we think it is a curse to India that it had leaders like u. But one day everything will be absolutely alright.

U must see.

— D.I.B. (@Dib_Speaks) January 8, 2016
This type MP we send to Parliament #SupriyaSule

— JAYARAJ MATHEWS (@jayarajmathews) January 8, 2016
Most of the time Parliament does not function - when it does, men watch videos/sleep & women gossip about sarees....https://t.co/I2beiWvddv

— vC (@vijucherian) January 8, 2016
As expected, the criticism soon turned to her being Pawar's daughter.
Of course Supriya Sule has to talk about saris in Parliament. What else can she talk about, her father's career as an honest politician?

— lindsay pereira (@lindsaypereira) January 8, 2016
#SupriyaSule This is wt happens wn Bimbos becum MPs thanx to Daddy Dear!!

— RDB (@DharRenuka) January 8, 2016
Even if Sule meant her comments as a joke, Indian voters didn't see the humour.
.@supriya_sule revealed MPs gossip abt sarees in Parl.

IS THIS A CONSPIRACY BY PARAG SAREES TO SELL MORE SAREE MEIN SAREE?

January 8, 2016
Brave @supriya_sule

says MPs talk about sarees, facials in Parliament!

And yes, she claims she is not joking!!

— ashok upadhyay (@ashoupadhyay) January 8, 2016
We've probably all been there — bored at work — but Sule's position as a key lawmaker makes her statement less excusable.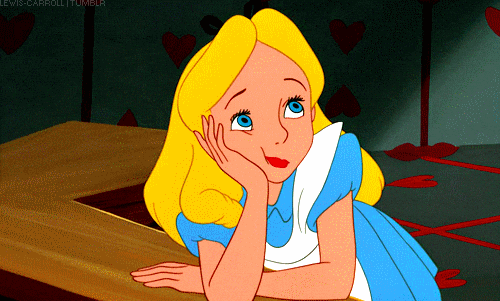 Sule has since claimed that her comments were taken out of context, but the damage was done.
@chitraSD I respect your comments but pls trust me it is shown out of context - if u give me your number I could call u tell u the truth

— Supriya Sule (@supriya_sule) January 7, 2016
Like Us On Facebook |

Follow Us On Twitter |

Contact HuffPost India

Also on HuffPost: