Disney XD via Getty Images
There are only a few days to go until we get to see the much awaited The Force Awakens. And, we definitely don't have enough time to become a master scientist and build a lightsaber for ourselves.
Thankfully, Facebook has decided to be kind and is offering to add lightsabers to your profile picture.
Facebook is allowing users to add Star Wars filters to their profile picture, adding either the red lightsaber used by Kylo Ren or the blue lightsaber used by Finn.
So, if you are a Star Wars fan, who has been trying to hard to make your friends believe that you are a Jedi or a Sith master, now is the time!
How to get the lightsaber?
It's really simple.
The official Star Wars Facebook account has built a simple tool for the purpose. Their post, featuring Finn (John Boyega)'s poster with lightsaber in hand, claims, 'Awaken the Force within by adding Finn's lightsaber to your profile picture.'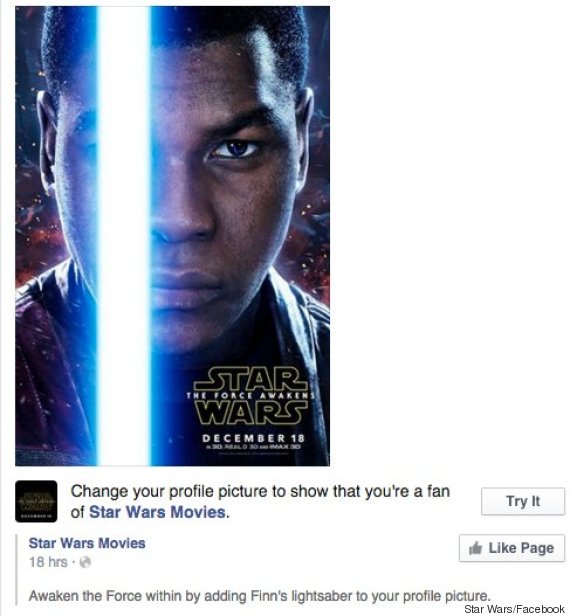 Once you click on the 'Try it' button--it will show you the option of choosing either Finn's blue lightsaber of Kylo Ren's intimidating, hilted red lightsaber.
The filter is added to your profile picture for a pre-specified period, after which it would revert to your old picture. It's up to you to decide whether you want to be a Jedi for an hour, a day or a week.
Like Us On Facebook |

Follow Us On Twitter |

Contact HuffPost India

Also see on HuffPost: