Hindustan Times via Getty Images
Scripts circulate around Bollywood a lot and there is always this possibility that someone might either buy it off (including credit — which writers are sometimes fine with if it means they get paid well) or simply steal it. According to a Mumbai Mirror report, actor Hrithik Roshan's next project, a love story/revenge drama being produced by his father Rakesh Roshan and directed by filmmaker Sanjay Gupta, seems to be an example of the latter.
In this case, there are a total of three parties claiming ownership of the upcoming film, slated to begin shooting in February, aside from Roshan and Gupta.
The first is model-turned-actor Sudhanshu Pandey, known for being part of the now-defunct pop group Band Of Boys and appearing in films such as Murder 2 (2011) and Singham (2011). Pandey says that he had come up with the story and spent "two-and-a-half years nurturing" his script, titled Farmayish. It was to be the debut production of his banner Raw Stock Production Private Ltd.
Pandey told Mirror:
"I met Sanjay Gupta in May and he agreed to come on board as director and co-producer of the film. Together, we met Balaji Telefilms and pitched the story to them, they instantly agreed to join us as co-producers. We had Hrithik in mind for the lead and after one script-reading session with Sanjay, the actor gave his nod and informed that he wanted his father to hear the script. When Rakesh Roshan heard the script, he made it clear that the film would be presented and produced under his banner FilmKRAFT Productions."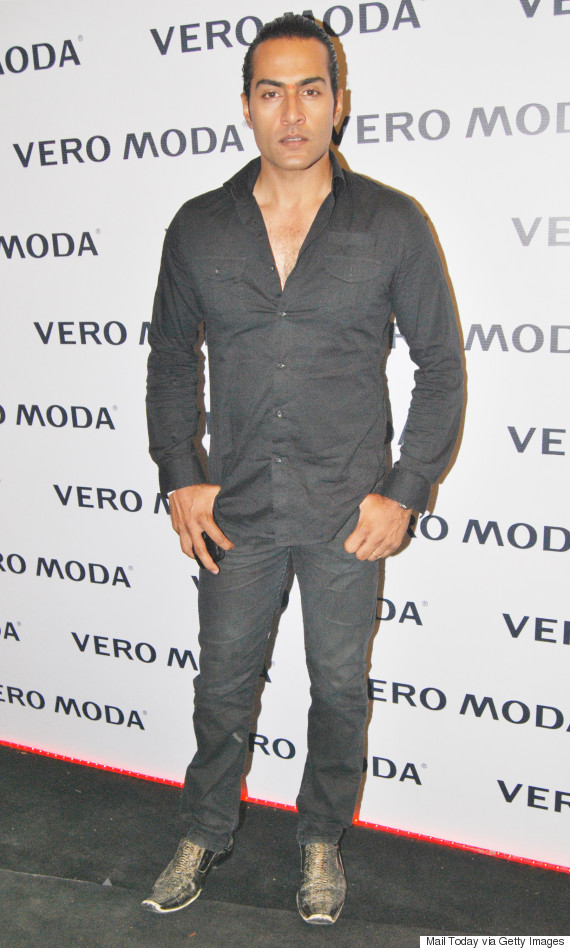 File photo of model-turned-actor Sudhanshu Pandey
Pandey claims he was told by Gupta and Roshan senior in a meeting held on October 11 that he would not be receiving credit for the story, screenplay, and dialogues — instead, he'd be given an associate producer credit and a profit-share of two percent. "This was not acceptable to me and I walked out," he said. After both filmmakers stopped taking his calls, he filed a complaint with the Indian Film and Television Producers Council (IFTPC) and claimed sole and exclusive ownership of the script.
Meanwhile, to add to the confusion, a writer named Vijay Kumar Mishra has accused Pandey of stealing his script. Last Friday, a law firm sent out a public notice on behalf of Mishra to four trade magazines, claiming ownership of Farmayish.
Gupta has reportedly denied all of Pandey's allegations, saying that the script they're working on starring Hrithik is not the one the two discussed. He calls all the insinuations "one-directional", "baseless" and being "without any proof". Roshan senior, meanwhile, said, "I have not officially announced the project. I think this explains it all."
However, Pandey, who has now sent out three legal notices — two to Roshan and Gupta, and one to Mishra's law firm — is determined to see this till the very end. "I have known Sanjay Gupta for a long time, he is being foolish and he knows he is wrong," he told Mirror. "I will fight this case till the end. I have all my paperwork in order."
Like Us On Facebook |

Follow Us On Twitter |

Contact HuffPost India

Also see on HuffPost: