Tez
The worst flooding in decades has paralysed life in Chennai and rendered thousands homeless. The army is out on the streets evacuating the stranded. According to government estimates, 269 people have lost their lives in Tamil Nadu in the heaviest cloudburst in a century. Hundreds of volunteers across India have banded together on social media to provide help to the needy.
Several media houses have their reporters on the ground, covering the floods non-stop and reaching crucial information to people. But one channel took gimmicks to the next level with the help of some strange GFX.
The Tez news channel, part of the India Today group, had an anchor describing the horrific conditions in Chennai standing in the studio. Nothing wrong in that, except this especially tacky special effects, clearly meant to titillate.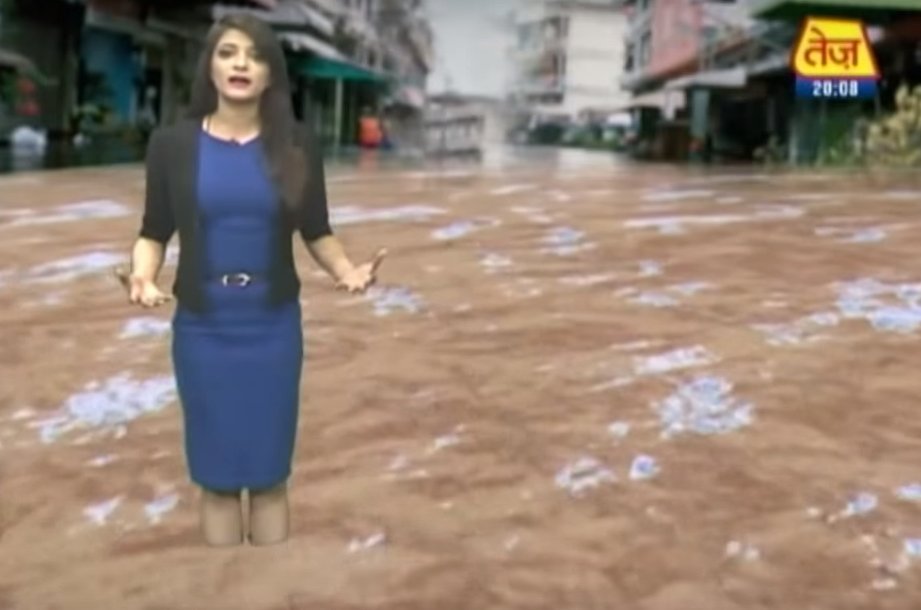 The news bulletin cuts to actual footage of Chennai before returning to her, again, in graphics of ankle deep muddy waters.
The anchor says at the very beginning "You must be wondering where I am. I am in Chennai to take stock of the situation."
The video has been panned on Twitter for promoting sensationalism in times of acute distress of so many in a state struggling to cope.
Move over @BDUTT; your coverage of J&K floods was nothing compared to THIS! (:-/)

This year's #Emmy goes to her. pic.twitter.com/n7iCH6U10K

— Akash Banerjee (@akashbanerjee) December 2, 2015
Here, take a look.
Like Us On Facebook |

Follow Us On Twitter |

Contact HuffPost India