Facebook
Social media is being taken by storm by hundreds of outraged people smashing rigid patriarchal structures which considers a menstruating woman impure.
Days after Travancore Devaswom Board president Prayar Gopalakrishnan said that women should be allowed in the famed temple only if they are 'clean', and there should be a machine to 'check the purity of women,' many across the country have started a campaign called #HappyToBleed.
The campaign seeks to remove the stigma attached to menstruation which has been an instrument of discrimination against women down the ages.
Social platforms are flooded with women holding up sanitary napkins, placards and charts saying Happy To Bleed. Men have joined in too to shame regressive patriarchal rules.
The newly elected Travancore Devaswom Board President had shot himself in the foot by blatantly stating that women will only be permitted to enter the temple when 'a machine is invented to scan if it is the right time for a women to enter the temple.'
He went on to say, "Now there are machines which can scan bodies and check for weapons. There will be a day when machine is invented to scan if it is the right time for a woman to enter the temple. When that machine is invented, we will talk about letting women inside." reported ANI.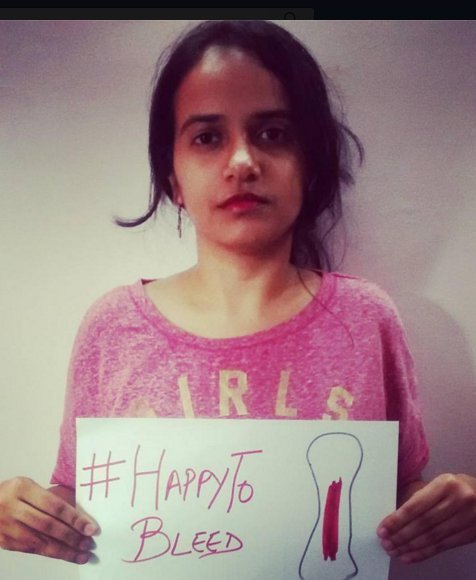 Crores of devotees flock to Sabarimala temple located in Kerala, which has barred its doors to women in the age bracket 12 to 50. The temple devoted to Lord Ayyappan does not let women capable of menstruating enter the temple as Lord Ayyappan had taken a vow of celibacy. The Sabrimala pilgrimage ritual involves observing 41 days of celibacy, wearing only blue or black clothes, not trimming or shaving body hair among others.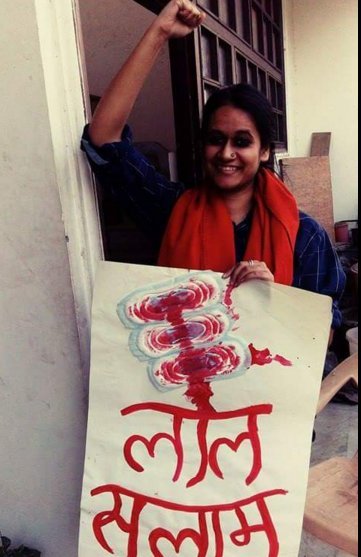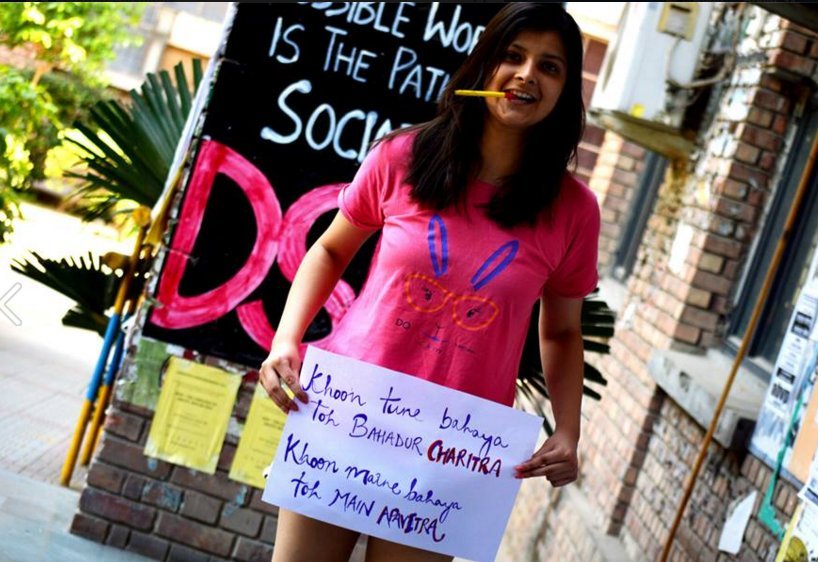 The campaign sparked off following an open letter penned by Nikita Azad identifying herself as 'A young bleeding woman' to the Sabarimala temple authorities.
Congrats to you raising it ma'am https://t.co/KeUcPh4b7K

— Rajdeep Sardesai (@sardesairajdeep) November 23, 2015
Facebook group Feminism In India has started the #Happytobleed event and hashtag which asked women to hold up "placards/sanitary napkins/charts saying Happy To Bleed" and post the pictures on their profiles or the campaign page "to oppose the shame game played by patriarchal society since ages."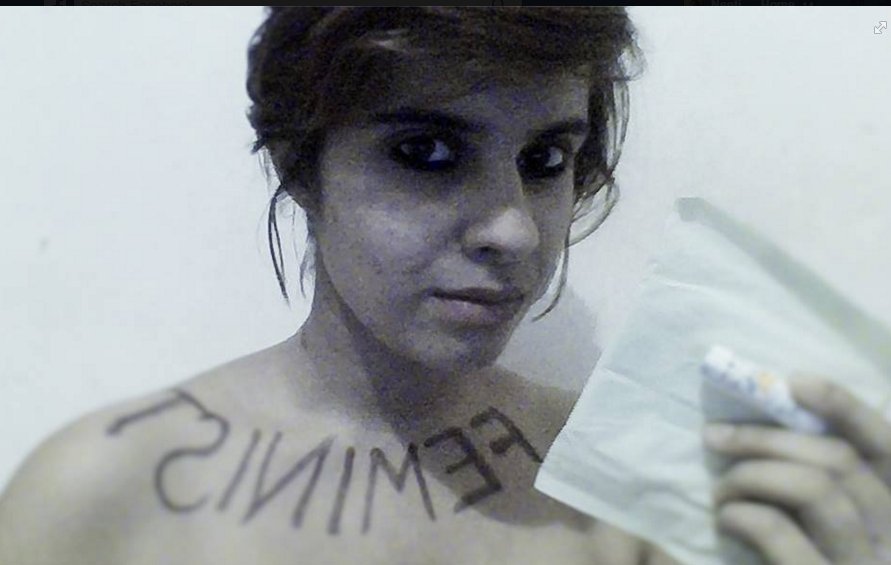 Sabarimala temple authorities have denied that the temple's policy had anything to do with the concept of impurity attached to menstruation and said it was a rule observed as the deity was considered celibate.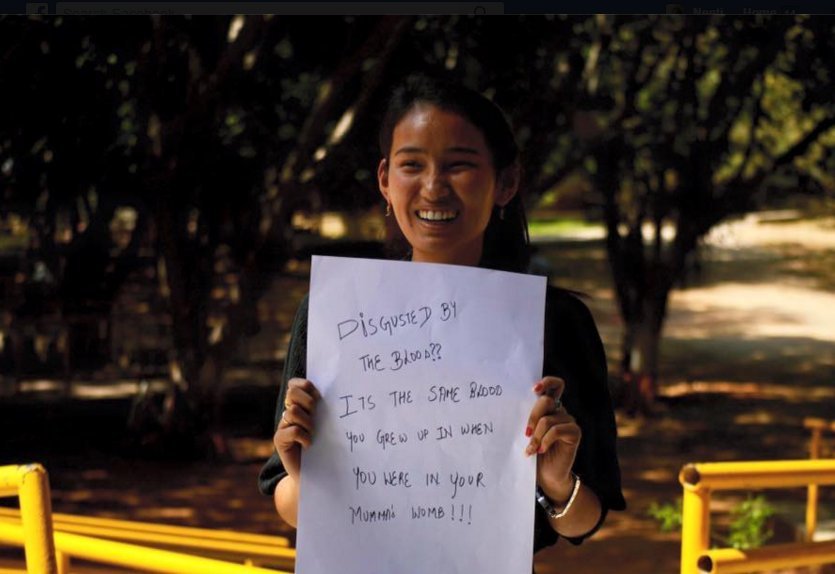 A member of the Sabarimala tantri family Rahul Easwar said Travancore Devaswom Board Prayar Gopalakrishnan had not talked of a machine to scan "impurity". "Devaswom Board chairman did not mean it the way the media portrayed it, he only spoke about appropriate times," he said.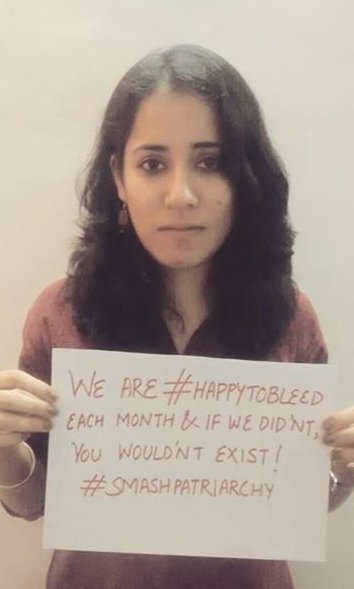 #HappyToBleed isn't just about women, with men coming out in support of smashing patriarchy.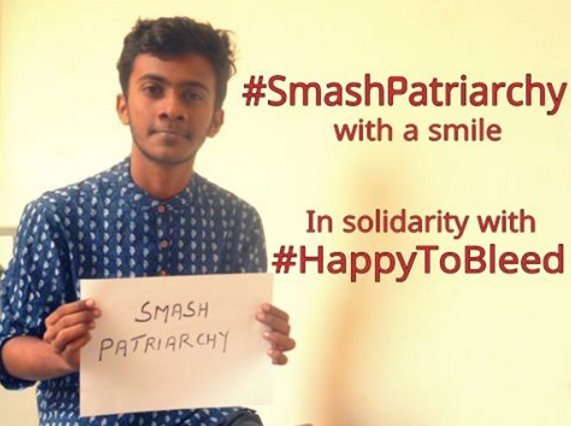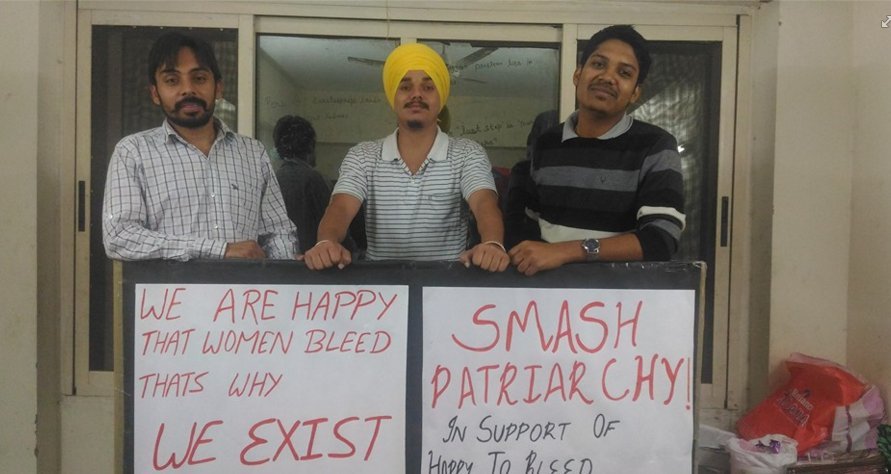 Like Us On Facebook |

Follow Us On Twitter |

Contact HuffPost India

Also see on HuffPost: