Paulraj/Facebook
The wedding of two twin couples in Kerala has resulted in a highly eye-catching photograph. Twin grooms ended up marrying twin brides and were blessed in a Christian ceremony by twin priests. They also found twin flower girls and twin page boys. Truly extraordinary.
Two extraordinary Indian Catholic wedding in kerala , where the bridegrooms are twins, brides are twins the flower girls are twins the page boys are twins and even the priests who solemnised these weddings are twins too. No doubt these two brides would deliver twin babies too.

Posted by Alphonse Pio on Thursday, November 12, 2015
All the four sets of twins wore identical clothes. So the twin effect is maximized.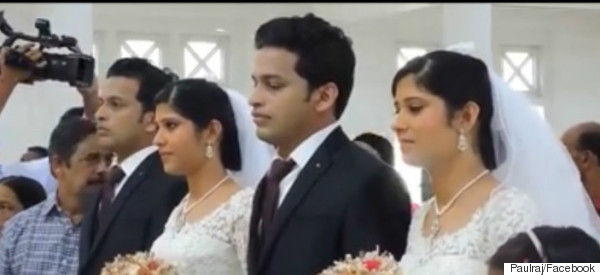 The twin couples in the wedding ceremony.
Grooms Dilraj and Dilker married Reema and Reena in the presence of Reji and Roji, the twin priests in this auspicious wedding in Thrissur district of Kerala.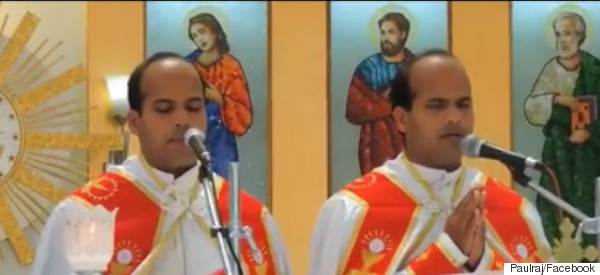 The twin priests performing the rituals in the wedding.
The official term for these marriages is 'quaternary marriages'.
Like Us On Facebook |

Follow Us On Twitter |

Contact HuffPost India

Also see on HuffPost: