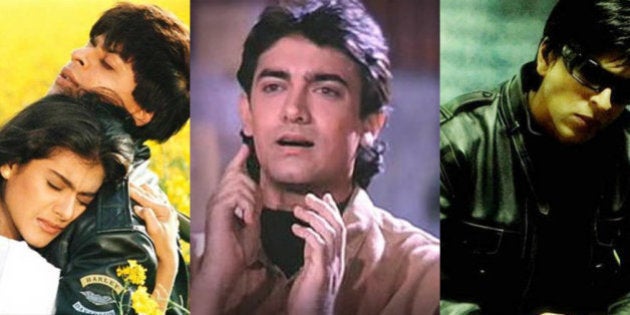 Editors Note: This article has been updated to include the release of Thugs of Hindustan this year.
Diwali, the Hindu festival of lights, has been an important time in the Bollywood movie calendar way before online shopping portals hijacked it (yes, millenials, such a time existed and it was magical in its own primitive way).
Extended leave from work, high spirits, and looser pockets have contributed many crores of rupees to Hindi films that have had the privilege of releasing around this time.
Over the past few years, the Diwali release has been largely 'reserved' as an occasion for a Shah Rukh Khan-starrer to hit thousands of screens around the world. This year, however, Khan's only release for the year is Zero, which releases on 21 December.
On some occasions, other films have avoided clashing with a big film (e.g. Farah Khan's Happy New Year last year was a solo release). The same is happening this year with Adtiya Chopra's Thugs of Hindustan (starring Amitabh Bachchan and Aamir Khan), which releases on Thursday.
However, when there's more than one release, it often happens that only one emerges a winner, knocking the other into ignominy. Sometimes one does marginally better than the other. And sometimes, the film that does well financially isn't the one that people remember.
Here are some of the more memorable clashes that have taken place around the Diwali weekend in recent memory:
1. Jab Tak Hai Jaan vs Son Of Sardaar (2012)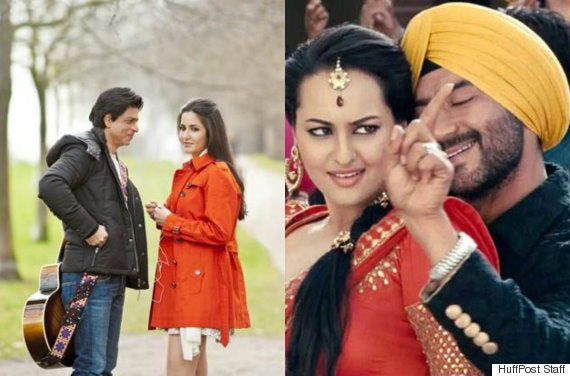 The clash: Ashwini Dhir's mainstream comedy, starring Ajay Devgn and Sonakshi Sinha, came up against some pretty stiff competition: an SRK-starrer with Anushka Sharma and Katrina Kaif directed by the late Yash Chopra, who happened to pass away at the age of 80 just two weeks before his film was to release.
The aftermath: As Chopra's swan song, Jab Tak Hai Jaan ended up being the bigger hit, grossing Rs 211 crore worldwide. Meanwhile, Son Of Sardaar , despite largely negative reviews, managed to gross Rs 150-odd crore as well, making this particular weekend a happy Diwali for many in B-town.
2. Golmaal 3 vs Action Replayy (2010)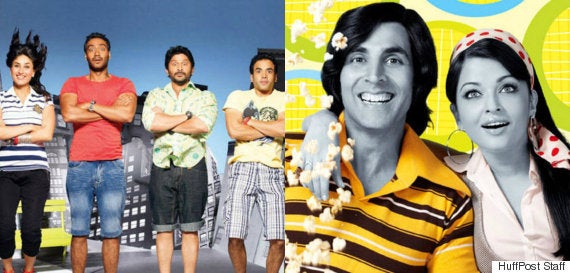 The clash: Rohit Shetty's Golmaal 3, the third in his mega-successful slapstick franchise, came armed with star power (Ajay Devgn, Kareena Kapoor) and an existing fan-base. On the other side was Vipul Shah's Action Replayy, starring Akshay Kumar and Aishwarya Rai; Kumar, in particular, had proved to be a lucky mascot for the director, whose previous three films with the star had turned out to be hits.
The aftermath: Fourth time wasn't a charm for the Shah-Kumar partnership, as Action Replayy opened to viciously negative reviews and one of the worst openings of all time for an Akshay Kumar film. Golmaal 3, on the other hand, went on to become one of the highest-grossing Hindi films of all time. Them's the breaks.
3. All The Best vs Blue vs Main Aurr Mrs Khanna (2009)

The clash: Imagine this one as a boxing match taking place in a triangular ring. In one corner, there was a multistarrer comedy directed by Rohit Shetty. In another, there was Blue, an underwater action film with a massive budget, starring Akshay Kumar and featuring a song by Aussie pop star Kylie Minogue. And in the third corner, we had a love triangle starring Kareena Kapoor and a newly-resurgent Salman Khan (who had just had a big hit in Prabhu Deva's Wanted as his previous release).
The aftermath: One has to remember that Shetty, at the time, wasn't yet the box-office Jedi we now know him to be. However, in hindsight, it looks all too obvious — All The Best went on to become a hit after a slightly shaky start, while Blue and Main Aurr Mrs Khanna turned out to be the biggest flops of that year.
4. Om Shanti Om vs Saawariya (2007)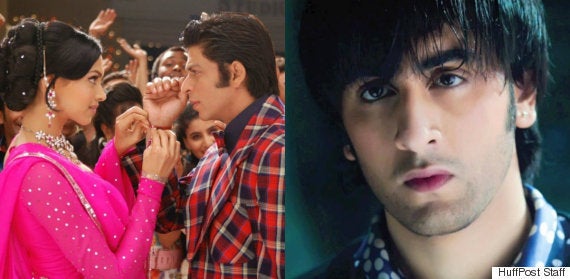 The clash: This was pretty big. Farah Khan's Om Shanti Om, starring SRK and Deepika Padukone, had everything going for it: a big budget, '70s kitsch, all the masala elements one could ask for, and a hit Vishal-Shekhar soundtrack. Meanwhile, Sanjay Leela Bhansali's Saawariya featured the director's trademark opulent sets, lush visuals, and the debuts of two then-unknown star kids named Ranbir Kapoor and Sonam Kapoor.
The aftermath: Well, as expected, Om Shanti Om went on to be universally loved and the highest-grossing Bollywood film yet at the time. Saawariya received rather awful reviews (one common complaint was that it looked too... blue) and tanked at the box-office; however, it did cement the careers of its two leads.
5. Don vs Jaan-E-Mann (2006)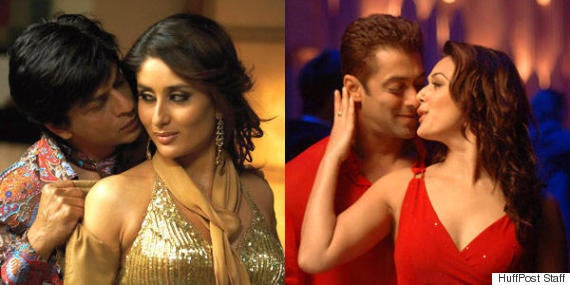 The clash:Don, a remake of Chandra Barot's 1978 classic, came with stupendous buzz. After all, it starred SRK in Amitabh Bachchan's immortal role, came with a hit Shankar-Ehsaan-Loy soundtrack (remember how 'Aaj Ki Raat' played at every party you went to, ever, for months afterwards?), and was directed by whiz-kid Farhan Akhtar.
Jaan-E-Mann, on the other hand, had a different sort of appeal. It was a quirky rom-com, high on special effects, starring Akshay Kumar and Salman Khan (reunited for the first time since the successful Mujhse Shaadi Karogi), and Preity Zinta; and the directorial debut of Shirish Kunder, Farah Khan's husband and editor.
The aftermath: It was almost too predictable. Despite opening to mixed reviews, Don shattered the box-office, earning over Rs 100 crore (which was a big deal at the time). Meanwhile, Jaan-E-Mann garnered even worse reviews and, despite some positive word-of-mouth, didn't quite manage to tickle the audience's fancy.
6. Mohabbatein vs Mission Kashmir (2000)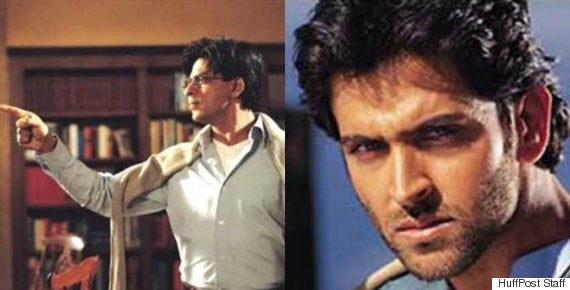 The clash: This one was huuuugeeee. Mohabbatein reunited director Aditya Chopra and SRK for the first time since Dilwale Dulhaniya Le Jaayenge (1995) — also, it had Amitabh Bachchan (who'd just seen a resurgence in his flagging career thanks to Kaun Banega Crorepati) AND Aishwarya Rai as Khan's romantic interest. No film, it seemed, stood a chance against this one.
On the other hand, however, we had Mission: Kashmir, a hard-hitting war drama directed by Vidhu Vinod Chopra and starring Sanjay Dutt, Preity Zinta, as well as a young actor who'd taken India by storm earlier that year with his blockbuster debut, Kaho Naa... Pyaar Hai — Hrithik Roshan. Hmmmm.
The aftermath: As expected, Mohabbatein, with its glossy aesthetics and overt sentimentality, won over family audiences and proved to be a massive hit. On the other hand, Mission Kashmir didn't make as much money, but found favour with critics and audiences looking for more substantial cinema (as well as female fans who wanted another occasion to ogle at Hrithik in theatres).
7. Dilwale Dulhania Le Jayenge vs Yaraana (1995)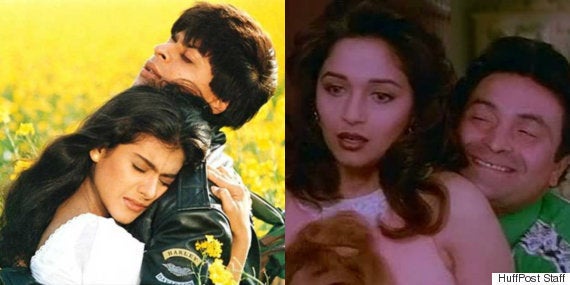 The clash: You're probably thinking, "Wait, what?! How is this a relevant example?" But hindsight is 20/20, buddy, and you have to remember that this was 1995. Back then, Yaraana was hot property, given that it was directed by David Dhawan (who was the '90s equivalent of Rohit Shetty), starred Madhuri Dixit (who was a bigger star than many young 'heroes'). Moreover, it was a copy of Julia Robert-starrer Sleeping With The Enemy (1991).
On the other hand, you had Dilwale Dulhania Le Jayenge. which had a debutant director (Aditya Chopra), atypical casting (at the time, Shah Rukh Khan had not yet played a romantic hero — he was either the anti-hero, the villian, or, at best, the guy who'd never get the girl), and a bloated budget. This could totally have gone either way.
The aftermath: Well, we all know what happened. Chopra's debut became the longest running film in history (it's still running at Mumbai's Maratha Mandir). Khan became slotted as a romantic hero, while his pairing with Kajol has become the stuff of cinematic legend. And perhaps a number of you reading this today have watched DDLJ, but probably didn't have a clue that a film called Yaraana even existed.
8. Andaz Apna Apna vs Suhaag (1994)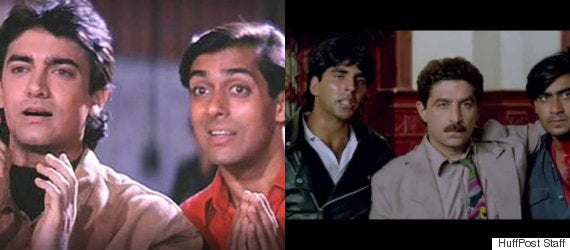 The clash:Andaz Apna Apna, of course, needs no introduction. Rajkumar Santoshi helmed this comedy — starring Aamir Khan, Salman Khan, Raveena Tandon, and Karisma Kapoor — coming off two massive hits: Ghayal (1990) and Damini (1993), both starring Sunny Deol.
On the other hand, there was Suhaag, which starred Akshay Kumar, Ajay Devg(a)n, Nagma, and Karisma Kapoor again. It seemed fairly standard, even for its time, and was best known for the hit song 'Gore Gore Mukhde Pe'. Again, in 20/20 hindsight, this doesn't seem like it was a fair fight, does it?
The aftermath: Surprise. Suhaag set the box-office on fire and went on to become one of the highest-grossing films of the year. Meanwhile, Andaz Apna Apna barely managed to recover its cost and was deemed an "average" grosser. However, history has set the record straight: Andaz Apna Apna, as we all know now, became a cult film in later years and you'll be hard-pressed to find Hindi cinema lovers who don't get references like "Teja main hoon, mark idhar hai!" On the other hand, does anyone remember what Suhaag was even about?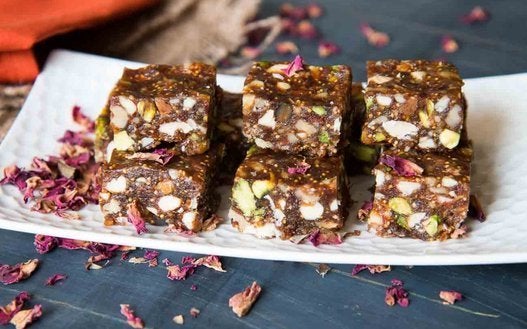 27 Sweet And Savoury Diwali Recipes