Chumbak
Diwali shopping can be quite a task at times. Yes, even with online shopping, there are a number of obstacles: lack of time, a shortage of cash, bewildering varieties of stuff crowding the Internet, and so on. But here's a helping hand to get you started this pre-Diwali weekend: We contacted a bunch of popular e-commerce sites and asked them to share their bestselling stuff under Rs 5,000. From furniture to clothing, jewellery to intricate figurines, here's some cool stuff to sort through.
Happy shopping!
Myntra: The Bengaluru-based 'fashion destination' offers some excellent deals that are easily viewed through its mobile app.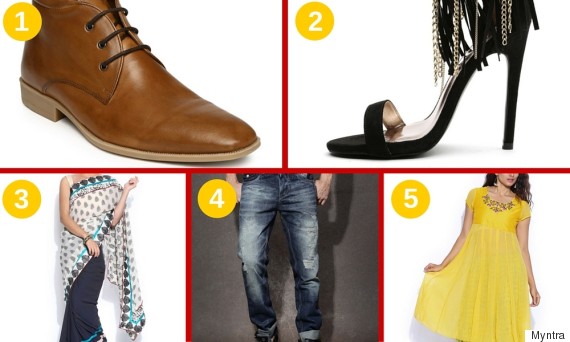 1. Invictus Men Tan Brown Leather Semi-Formal Shoes, Rs 2,799
2. Qupid Black Fringed Stilettos, Rs 3,699
3. Anouk Off-White And Charcoal Grey Georgette Sari, Rs 3,999
4. Roadster Blue Tapered Fit Jeans For Men, Rs 2,199
5. Imara Yellow Kurta And Maxi Skirt, Rs 3,299
Urban Ladder: Creative, colourful and within budget, these are the best buys from this popular online furniture portal.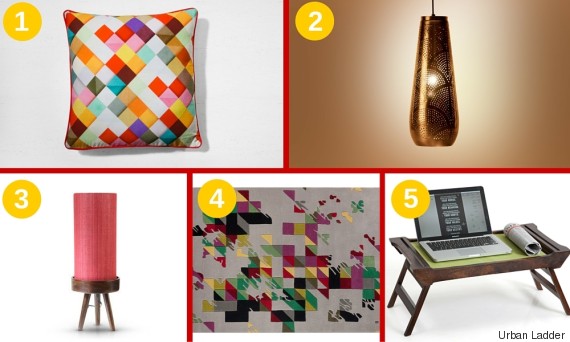 1. Pixela Cushion Cover, Rs 499
2. Vazo Pendent Lamp (Brass), Rs 3,999
3. Red Trefot Table Lamp (Red) made of mango wood polished in walnut finish, Rs 1,999
4. Mandel Hand Tuffed Carpet with a geometric canvas, Rs 3,999
5. Bernaise Breakfast Tray made of mango wood (can also double as a comfortable laptop table), Rs 2,499
Chumbak: Having caught everyone's attention in the market with its colourful, quirky style that is innately Indian, Chumbak recently launched a clothing collection. Here are the hottest items that make for excellent Diwali gifting.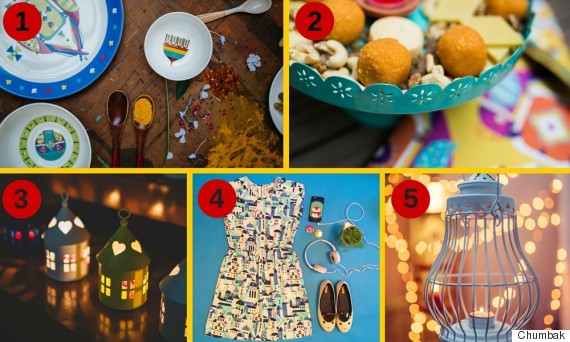 1. Parrots of Fortune Dinner Plate, Rs 495
2. Dainty Doily Teal Metal Cake Stand, Rs 995
3. Heart & Home Tealight Holders, Rs 495 – 595
4. Santorini Raglan Sleeveless Dress, Rs 2,295
5. Lace Lattice Tealight Holders, Rs 995 – 1295
Flipkart: Save some time on Flipkart surfing by going through their best buys this season.
1. Prestige Air Fryer, Rs 3,999
2. Living World Glass Coffee Table, Rs 2,999
3. Lenovo A2010 Smartphone, Rs 4,990
4. Sony MDR-XB450 On-The-Ear Headphones, Rs 1,590
5. Runstastic Fitness Band, Rs 2,999
Koovs: Possibly the best online portal to hit for statement accessories, Koovs has a wide selection to choose from. These however are it's most popular selling items.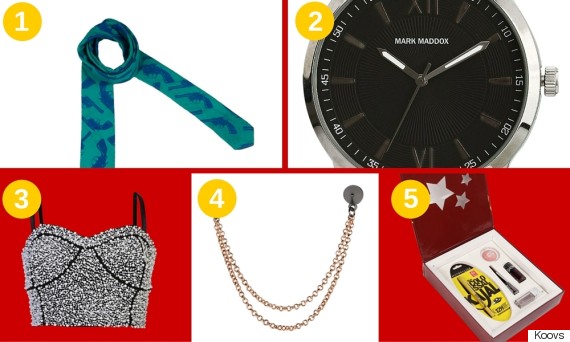 1. Chasquido Gun Print Tie, Rs 999
2. Mark Maddox Bracelet Watch Rs 3,495
3. Pearl Embellished Bralet Top Rs 1,499
4. Mister By Mawi Stud Collar Pin Rs 295
5. Make-up kit by Maybelline Rs 999
Pepperfry: Check out these best sellers from this popular furniture portal that packs together many designers and furniture retailers.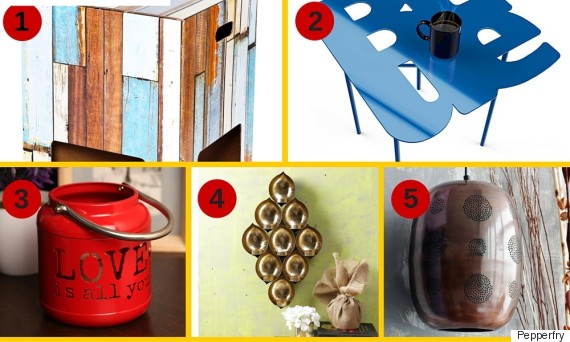 1. Dutch Design Chair In Something Blue Pattern, Rs 1, 500
2. Light Weight Metal Table in Cobalt Colour By DesignGandhi, Rs 4,520
3. RedNBrown Red Love Mason Jar, Rs 1,799
4. Purple Fenny Brown Conch Votive Holder, Rs 899
5. Orange Tree Brass Glint Hanging Lamp, Rs 3,999
Elitify: Luxury can be bought on a budget! Here are luxury portal Elitify.com's best selling products under Rs 5,000.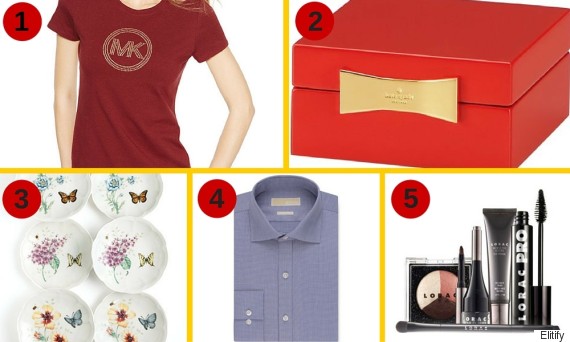 1. Michael Kors, Circle Logo Tee - Rs 4,990
2. Kate Spade, New York Garden Drive Square Jewellery Box, Rs 4,990
3. Lenox Dinnerware, Set of 6 Butterfly Meadow Party Plates,Rs 4,990
4. Michael Kors, Non-Iron Micro Check Dress Shirt (Men), Rs 4,990
5. Lorac, Real life To Red Carpet Pro-Eye Tutorial, Rs 4,990
Shoppirate: An online portal that curates and offers the best coupons, offers and deals on other online portals, here's what Shoppirate says is selling like hot cakes this season.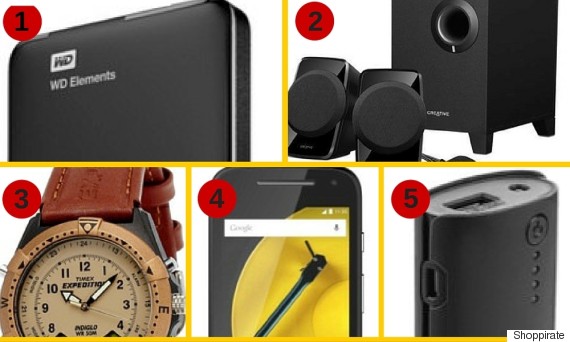 1. WD Elements 1TB external Hard disk, Rs 4,436 (Flipkart)
2. Creative Speakers With 4W Subwoofer, Rs 1,600 (Ebay)
3. Timex Expedition MF 13 Watch, Rs 3,600 (Ebay)
4. Moto E (1st Generation) SmartPhone, Rs 4,999 (Flipkart)
5. Ambrane P44 4000 Power bank With Led Torch, Rs 499 (Flipkart)
Jabong: The best deals from Jabong are from its clothing department this season.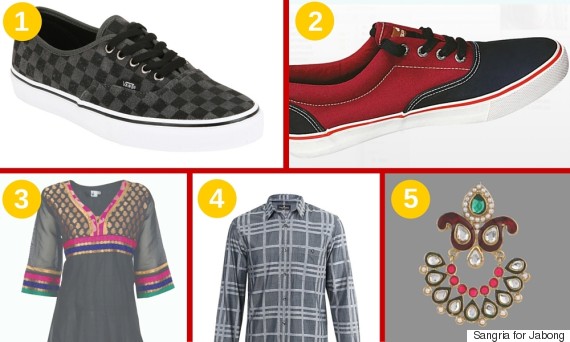 1. Vans Check Sneakers, Rs 4,999
2. Spunk Red and Black Sneakers, Rs 1,999
3. Plume Festive Black Kurta, Rs 1,199
4. Phosphorous Grey Check Shirt, Rs 1,295
5. Zaveri Pearls, Rs 1,099
Tjori: Serving to tie classic Indian to modern, contemporary styles Tjori offers a wide range of products from shoes to footwear and even home decor.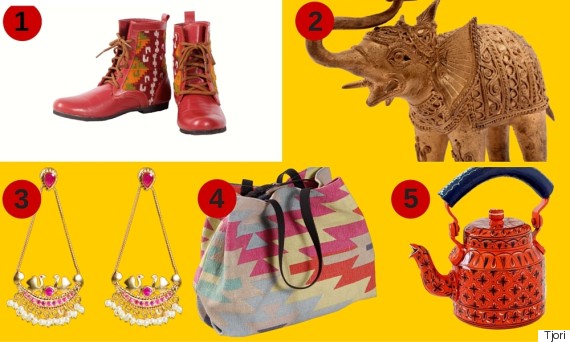 1. Ankle Length Kullu Boots, Rs 4,599
2. Elephant Candle Holder, Rs 3,700
3. Jhumar Baali, Rs 2,450
4. Multi-Coloured Punja Durrie Shopper Bag, Rs 1,700
5. Orange Hand-Painted Tea Kettle, Rs 2,081
Bedbathmore: For those looking to set up a new home, here are the best selling items from this home design portal.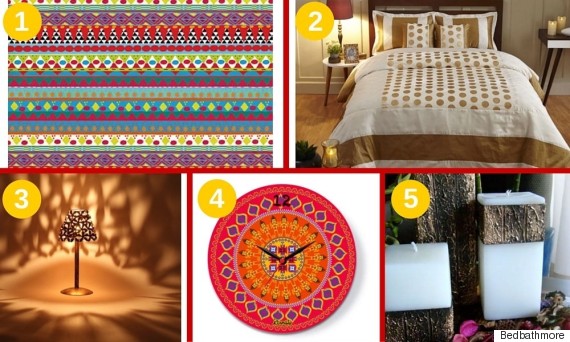 1. Crude Area Native Mind Dream Canvas By Nika Martinez, Rs 3,500
2. Stoa Paris Festive Collection Bed Cover Set, Rs 4,899
3. Open Sesame 100 Flower Lamp, Rs 2,000
4. KOLOROBIA Spectacular Ikat Glass Clock, Rs 845
5. Veedaa Chocolate Textured Candle Set, Rs 1,700
Craftsvilla: If your shopping style veers towards ethnic, here's a good place to start. Craftsvilla.com attempts to connect local and regional artisans directly to its consumers.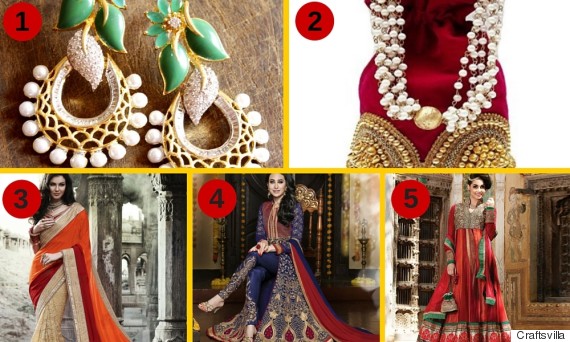 1. Long Party Wear Earrings With Green Resin Enamel Cz Stones Setting With Gold Jali Work, Rs 3,000
2. Designer Potli Bag, Rs 1,599​
3. Orange and Red Ethnic Georgette & Braso Net Indian Fancy Sari, Rs 2,166
4. Blue-Hued Floor Length Anarkali Suit, Rs 1,498​
5. Jardoshi Anarkali, Rs 3,499/-
Amazon: Amazon has also launched a special Diwali bazaar that demands to be checked out.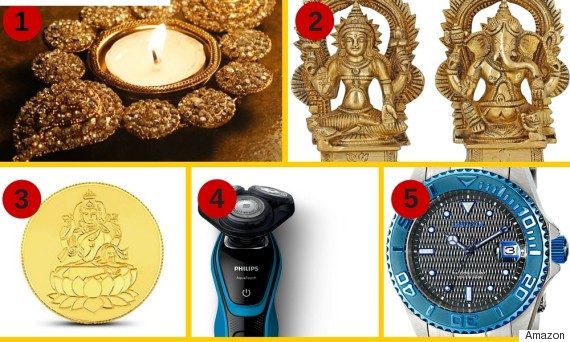 1. Diwali Gift Tea Light Holder Handcrafted with Studded Stones & Metal, Rs 650
2. Set of Ganesha Lakshmi Idols Hindu Statues Diwali Puja Brass, Rs 3,499
3. CaratLane 1gm Lakshmi Gold Coin, Rs 3,155
4. Philips AquaTouch Shaver, Rs 3,649
5. Invicta Analog Black Dial Men's Watch, Rs 4,756
Styletag: This online curation fashion and lifestyle destination offers some excellent steals on bags and shoes for women.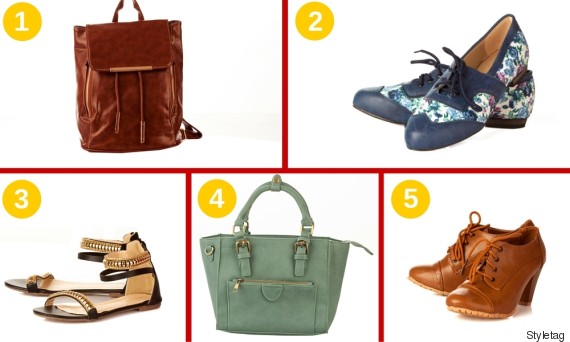 1. Pull String Trendy Backpack, Rs 934
2. Floral Casual Blue Shoes, Rs 879
3. Chain Ankle Strap Flats, Rs 935
4. Trendy Buckled Handback, Rs 1,044
5. Tie it up Block heeled shoes, Rs 1,044
Velvetcase: Add a little bling to your Diwali celebrations without burning a hole in your pocket by looking through this jewellery portal.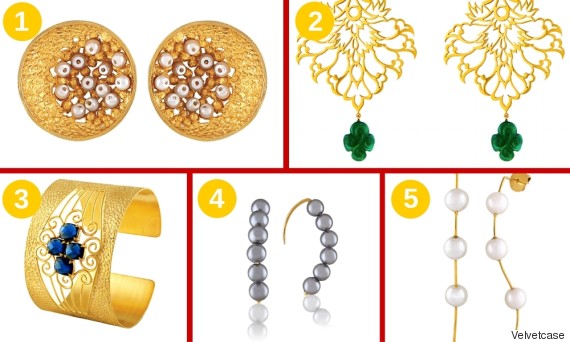 1. Circular Textured Pearl Tops, Rs 3,340
2. Rococo Pattern Floral Earrings, Rs 4,520
3. Blue Onyx Textured Cuff, Rs 5,000
4. Modern Tahitian Pearl Wired Earrings, Rs 1,919
5. Neoteric Wired Pearl Earrings, Rs 2,303
Shopclues: This online portal that offers everything some wholesale to wedding gear has some unbelievable deals, especially on kitchen products.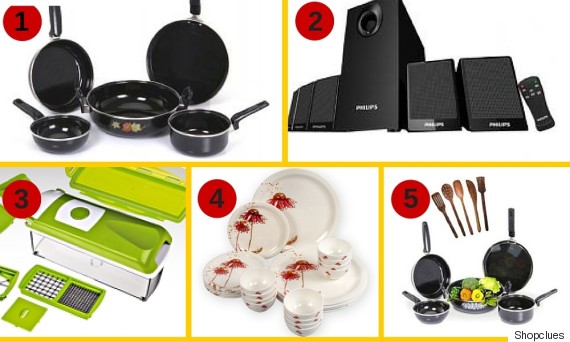 1. Milton Nova Hard Coat Induction Cookware, Rs 1,400
2. Philips Home Audio Speaker, Rs 1,999
3. Multi-Utility Multi Chopper/ Vegetable Cutter/ Fruit Slicer, Rs 899
4. Set Of 12 Melamine Dinner Set, Rs 299
5. 5 Piece Non-Stick Induction Safe Cookware, Rs 349
Da Milano: Here are luxury leather portal Da Milano's best selling items this season.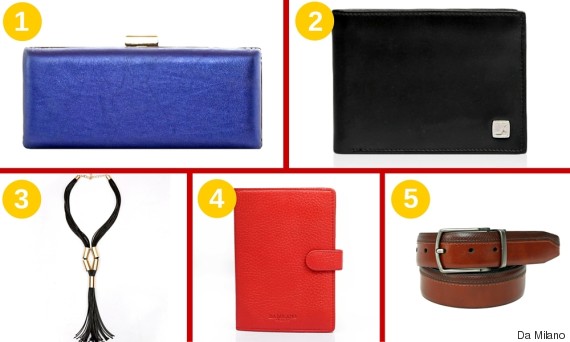 1. Electric Blue Women's Clutch, Rs 3,200
2. Black Wallet For Men, Rs 3,999
3. Black Leather Neckpiece, Rs 2,500
4. Red Unisex Passport Case, Rs 4,999
5. Minimalist Brown Belt, Rs 2,299
Like Us On Facebook |

Follow Us On Twitter |

Contact HuffPost India

Also on HuffPost: