Hindustan Times via Getty Images
NEW DELHI -- Following a news report that Akhil Bharatiya Vidyarthi Parishad was claiming that the attack on Mohammad Akhlaq was the consequence of a "love affair" involving his son, and not a result of rumours about his family eating beef, the right-wing student organisation backtracked from its position.
"We have claimed no such thing. This is not our position," ShriHari Borikar, ABVP's General Secretary told HuffPost India. "We condemn the incident as unfortunate and those responsible should be severely punished."
Citing Satya Bhan, a local ABVP member in Uttar Pradesh, The Indian Express reported on Monday that the student wing of the Rashtriya Swayamsevak Sangh was claiming that a "love affair" between one of Akhlaq's two sons and a Hindu girl was the cause of the brutal assault on his family on the night of September 28 in Bisada village in the Dadri tehsil in western U.P.
The news report also said that this claim would be discussed at its annual state-level convention, scheduled for November 1 to 3 in Sitapur, which will be presided over by U.P. Governor Ram Naik, who has previously served as a union minister in the NDA government of Atal Bihari Vajpayee.
"It has appeared in a section of the media in western UP that one of Akhlaq's sons had an affair with a local Hindu girl and his family was attacked on the same dispute," Bhan told the newspaper.
"But leaders of different political parties diverted the issue towards another reason, of beef consumption, for appeasement of minorities for political gains. UP minister Azam Khan's move to write to the UN… also maligned the image of India. It will be clarified at the convention," he said.
READ: It Was Mutton, Not Beef In Mohammad Akhlaq's Fridge
But Borikar said that Bhan had spoken to the media without consulting ABVP headquarters in Mumbai, and no such discussion on the Dadri lynching was planned for the upcoming convetion. "The ABVP worker was speaking on the basis of local news reports. But there was no official communication or press note from us," he said.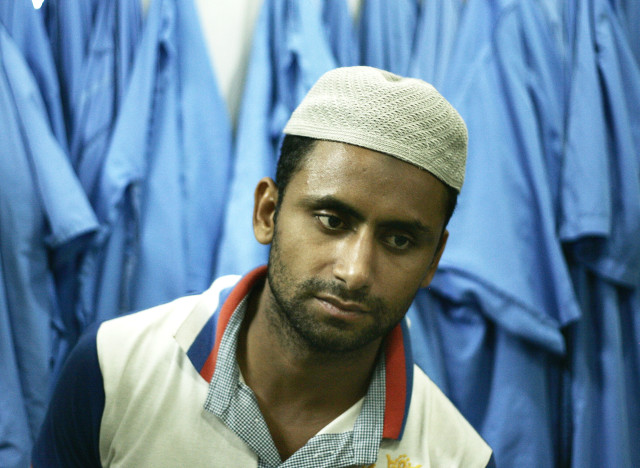 Akhlaq, a 52-year-old ironsmith was beaten to death by a mob, which entered his house in search of beef, and his 22-year-old son, Danish, sustained life threatening injuries. Danish's elder brother, Mohammed Sartaj, who serves as a technician with the Indian Air Force, was in Chennai when his family was attacked.
Earlier this month, a forensic test, conducted by the U.P. government, found that the meat in Akhlaq's refrigerator was mutton - not beef.
READ: What Bisada's Residents Thought About Modi's Remarks
Reacting to this "love affair" claim, Congress Party's Manish Tiwari said that attempting to justify the lynching is "even more preposterous and obnoxious."
"The reality is that, what happened in Dadri was barbaric and to try and justify it is even more preposterous and obnoxious. Justifying the lynching is not only insulting but a much bigger crime," he told ANI.
Like Us On Facebook |

Follow Us On Twitter |

Contact HuffPost India