E. Charbonneau via Getty Images
Last week, the legendary Rocky Balboa, aka Sylvester Stallone sent his family to Haridwar to perform a shradh (a Hindu ritual for the karmic release of dead souls) for his deceased son Sage, according to this report by Times Of India.
Also Read: The Final Photoshoot: Yoga Guru BKS Iyengar Performing Yoga At The Age Of 95
Stallone allegedly revealed that he still saw his son who had passed away in 2012 from what could possibly have been a drug overdose. Stallone who had previously admitted that it was a Herculean task to deal with his son's death, had also attempted to reach out to his son through seances.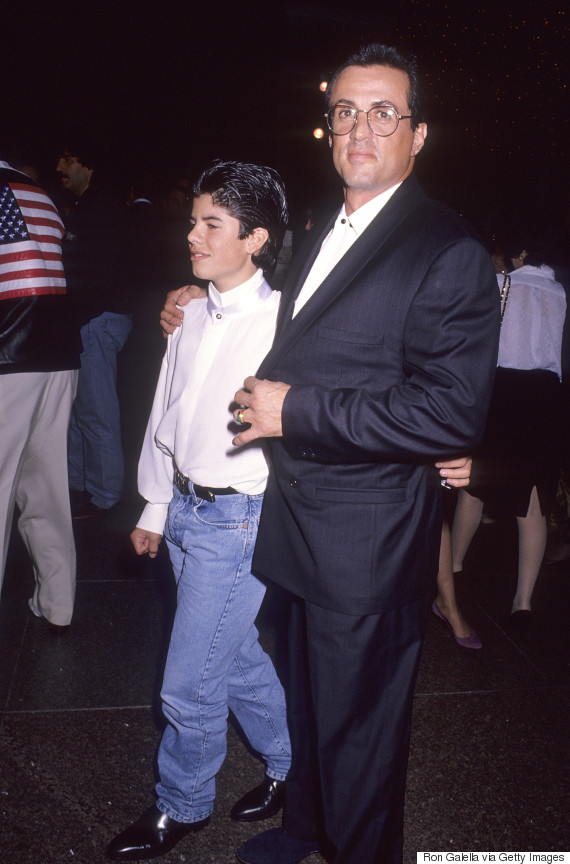 He ultimately contacted an astrologer from India, Prateek Mishrapuri, who happened to be visiting Los Angeles. On learning about the Hindu ritual of shradhfrom Mishrapuri, Stallone decided to get one done for his son.
"In our meeting last year in LA, he (Sylvester Stallone) asked if it is possible to speak to his son. I told him it is possible, but it would be very painful for Sage's soul," said Mishrapuri, in an interview with Times of India. He confessed that he had seen his son and that he was deeply disturbed," he said.
Also Read: Kerala Man Divorces Wife Of Four Weeks Over WhatsApp
Last week, Stallone's half-brother Michael, his wife and two other people visited Kankhal, Haridwar, where they performed the tithi shradh, on the actor's behalf to avoid media attention. "This is a ritual that can only be performed by blood relatives, said Mishrapuri, who claims to have helped the family plan their trip inconspicuously. "After the shradh of Sage, Michael also performed a ceremony for his sister Toni Ann, who died aged 48 in 2012."
Like Us On Facebook |

Follow Us On Twitter |

Contact HuffPost India