Abode of Chaos/Flickr
NEW DELHI -- Shortly after Prime Minister Narendra Modi expressed sadness over the cancellation of Pakistan ghazal maestro Ghulam Ali's concerts in Mumbai and Pune following protests by Shiv Sena, its senior leadership hit back by raking up the 2002 Gujarat Riots.
In an interview with the Anandabazar Patrika group about the Dadri lynching and the Ghulam Ali incident, Modi said, "Incidents like Dadri and Ghulam Ali are really sad," and he accused the opposition of polarising the country.
"Narendra Modi ji is known in the world because of Godhra, and we respect Modi ji for the same reason," said Sanjay Raut, a senior leader of the Shiv Sena, which forms an alliance with the Bharatiya Janata Party in Maharashtra.
"If the same Modi ji has called the Ghulam Ali and Kasuri ji incident as unfortunate then that is unfortunate for everyone," he told ANI on Wednesday. "I feel like his statement is that of a Prime Minister and not of our dear Narendra Modi ji."
Jis Narendra Modi ji ki pehchaan vishwa mein Godhra ki wajah se hui thi, aur usi wajah se hum Modi ji ko aadar bhi karte hain: Sanjay Raut

— ANI (@ANI_news) October 14, 2015
READ: 'Really Sad' Says Modi In First Direct Reference To Killing Of Mohammad Akhlaq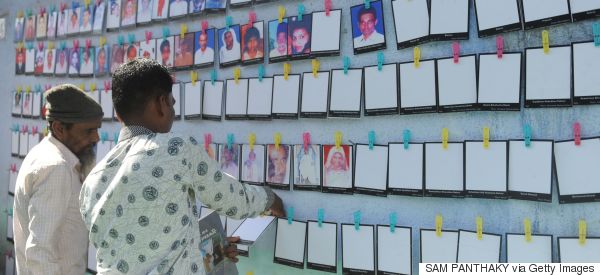 While cleared of any wrongdoing by a Supreme Court-monitored investigation, Modi, who was chief minister of Gujarat in 2002, is tainted by accusations of holding back the administration from cracking down on the religious violence in time to prevent the carnage.
Th violence was triggered by the torching of Sabarmati Express near the Godhra railway station around 135 kilometers from Ahmedabad, which claimed 59 lives, mostly Hindu pilgrims, who were returning from Ayodhya.
The the vast majority of those killed in communal riots - official records puts the figure at 1,044 - were Muslims.
Samajwadi Party's Azam Khan also jumped into the fray with a snide remark against Modi. "RSS and other parties affiliated with BJP considers Narendra Modi as Godhra's hero," he said.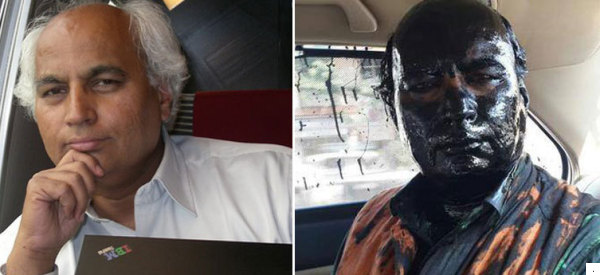 Over the past week, Shiv Sena has prevented Ghulam Ali from performing in Maharashta, and attacked columnist Sudheendra Kulkarni with black paint after he refused to cancel the launch of a book by former Pakistan Foreign Minister Khurshid Mahmud Kasuri.
The right-wing political party has cited ceasefire violations, cross border violence, and the death of Indian soldiers as reasons for opposing their presence in Maharashtra.
READ: Who Is Sudheendra Kulkarni, The Man Who Bore Shiv Sena's Brunt In Mumbai?
Raut's remarks could further damage relations between Shiv Sena and the BJP in Maharashtra, which have been strained after Chief Minister Devendra Fadnavis condemned the attack on Kulkarni, and facilitated the book launch by providing security.
On Tuesday, Shiv Sena chief Uddhav Thackeray congratulated the six men who carried out the paint attack.
"Yes, they were felicitated, because it was patriotic. The same way our soldiers fight at the border against enemies, our Shiv Saininks fought against a Pakistani supporter," said Raut.
Like Us On Facebook |

Follow Us On Twitter |

Contact HuffPost India