Bally Sagoo
If you grew up in the '90s, you wouldn't have missed Malaika Arora Khan and Jas Arora grooving to the funky beats of bhangra-pop number 'Gur naal ishq mitha'. If you were more of a laid-back, alt-hip person, probably songs like 'Noorie' and 'Aaja Nach Le' would ring a bell.
For a man who brought a whole new genre of remix and hip Punjabi songs in India in the '90s, Bally Sagoo is pretty laid-back. And now he is coming out with his 17th studio album titled Café Punjab.
In a phone conversation with HuffPost India, Sagoo said that he has been working on this album for two years. "I've worked very hard on this album, curating some great new voices and creating a brand new sound. The album is more like a personal reincarnation and it maps my spiritual evolution as an artist," he said.
His new album reflects that as well. For Sagoo, who became popular in India chiefly because of his upbeat Punabi songs and remixes, has kept the tone of Café Punjab very mild; clearly falling in the category of lounge music.
When we asked Sagoo the reason for this change, he said with a laugh, "Well, I can't be making the music I made 20 years ago! The music scene has changed today and so have the trends."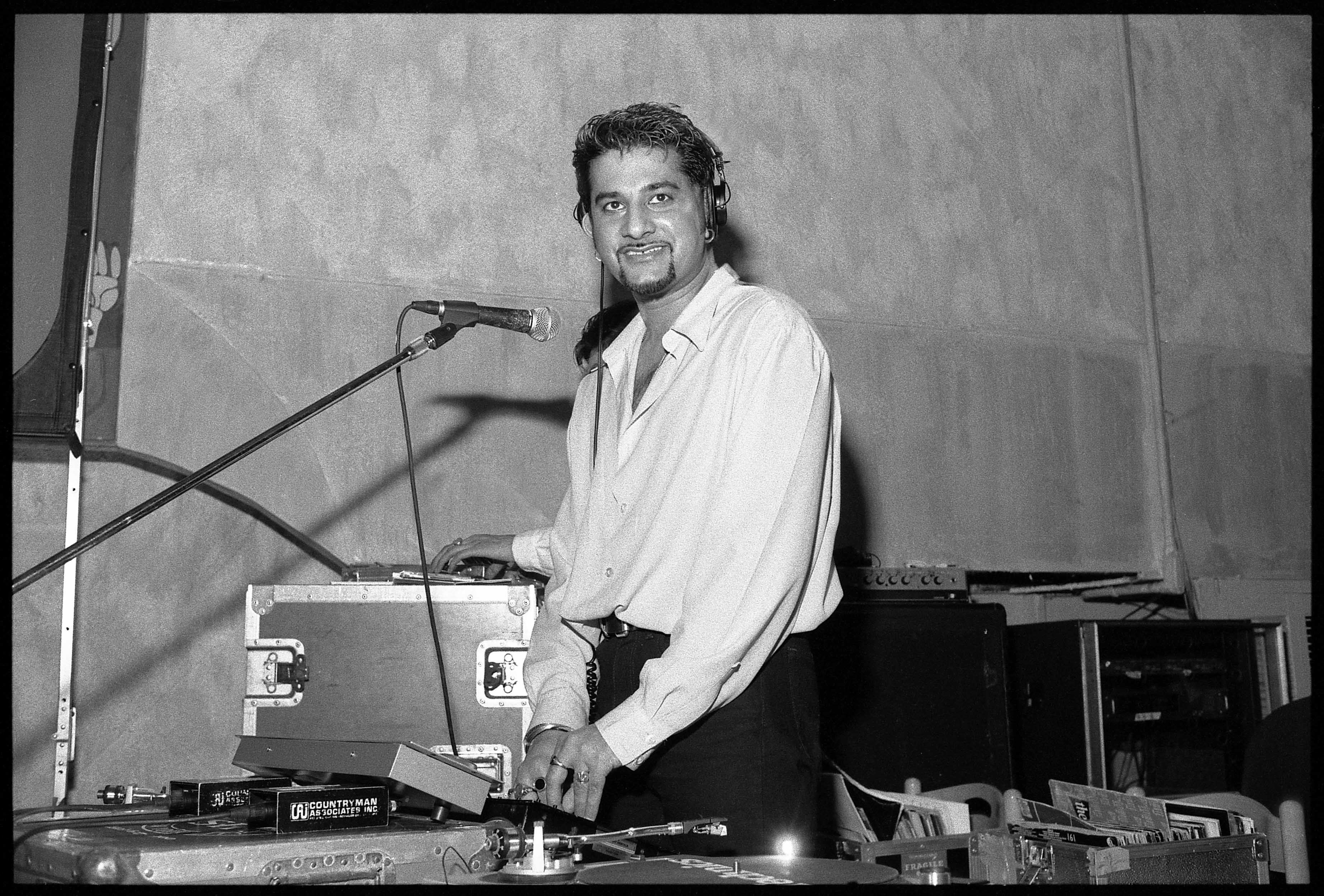 In fact, Sagoo, who has lived most of his life in Birmingham, UK, had come to Maharashtra and Punjab to find "fresh new talent" for his album. For almost all of the singers in Café Punjab, this is their first international album.
Incidentally, one of the singers, Tamara K Menon, is Sagoo's neighbour.
When we asked Sagoo, who has produced music for commercial films such as Bend It Like Beckham, Mistress Of Spices, Monsoon Wedding and It's A Wonderful Afterlife, what he thought of the "Bollywood scene", he said, "To be honest, I don't watch many Bollywood movies, but I am actually looking forward to work here. I am a fan of Shreya Ghoshal and Arijit Singh, though."
In a time where viral videos and fame that depends of getting the number of "hits" on your content, we asked Sagoo why didn't he take the easier way out by sticking to the kind of music he is most popular for. He replied, "Well my new album contains such laid-back, ethnic sounds that are sure to stand the test of time. In fact, it is a dedication to my global fan community who continue to be a great source of inspiration for me. This whole rap-kind-of-thing trend that is going on right now, is just temporary. And trends change."
When the subject of rap came up, we asked Sagoo about Honey Singh, who is currently a very popular artiste in India. "Well, he is what the youth like right now," he said, keeping his answer succinct.
As we wrapped up the conversation, we asked Sagoo what was he currently listening to. Sagoo replied with a laugh, "You won't believe me, but I'm listening to this really cool Tamil songs CD right now. I can't remember the name, though."
Check out 'Chhalleya' from Sagoo's new album below.
Like Us On Facebook |

Follow Us On Twitter |

Contact HuffPost India
​