Victoria Will/Invision/AP
After being constantly dogged by failure for 12-15 years, Nawazuddin Siddiqui finally broke into Bollywood as a recognized talent.
But life for him, even after the success of two big films this year (and another one along the way) has not changed as much as one would have expected. Or perhaps, he says, he willed it that way: "Men who have big dreams can falter once they achieve it all, because they are lulled into a false sense of security. I didn't have a big dream. I had nothing to lose, and I wanted to work," he says.
Also Read: Nawazuddin Is Playing Serial Killer Raman Raghav In Anurag Kashyap's Next
"Even today, I have not changed. My eating habits stay the same, my work still continues, and I continue to revel in it. The only things that really change are the roles I play – a crucial thing for an actor, I feel, who should be an empty husk absorbing as much as he can for these roles," says Siddiqui.
Last week, Siddiqui spent a pleasant Sunday afternoon chatting with HuffPost India on staying grounded, his perspective as a B'town outsider--while managing to in on what matters--and the art of acting. For a man who's claimed to fumble in interviews, he made some emphatic, lucid points.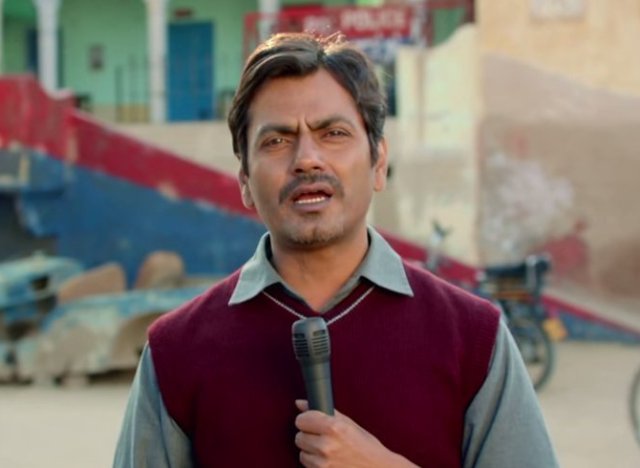 Nawazuddin plays a journalist in Bajrangi Bhaijaan
How hard is it to stay grounded, now that you are a recognised personality in Bollywood?
I don't think the feeling of being 'a star' has really sunk in. I thoroughly enjoy my work. I find pleasure in working – very few people can say. After struggling for 12-15 years to get what I wanted, I take pleasure in fulfilling my work, and tend to focus more on that aspect, instead of the glamour that comes with the job.
"Everyone knows I fumble with public speaking; but it's something I am not going to wish away, I can only address it and get better at it. And I feel it warrants importance, which is why I work on it."
What, according to you, is life's greatest luxury?
Funnily enough, after making it into this industry, I miss my freedom. Earlier, I could roam about as much as I liked, at my own leisure without any attention. The freedom to do this – go anywhere is now a luxury I can ill afford. That said, not much has changed in my life. Mt eating habits remain the same…. I strongly feel that the material things that give you a sense of success and security, can prove to be your undoing, because it is in their comfort that your vigilance to never leave an opportunity missed, your instinct tends to relax a little bit.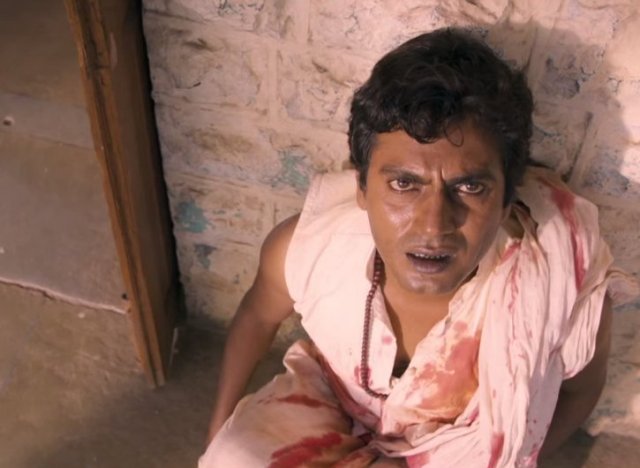 A still from Manjhi - The Mountain Man
What about the people outside the industry you knew from before... friends, family. Have their attitudes changed toward you post your successful stint in Bollywood?
It is only my old friends that I am in touch with, more than people from the industry. And no, their (the former's) attitudes have not changed. On the contrary, they prove to be my strongest critics, my reality check. They'll abuse me with abandon, the way only old friends can. And in doing so, they will not let me lose my self, or forget my aukaat (real status). I can never let them go or fade away.
What are the people of Mumbai like? In your industry and out of it…
Mumbai's a big city, and Bollywood is a very big part of this city. And in this, exists a mix of your locals who are some of the most original people you can hope to meet, peppered with the usual fake personalities who would do anything to steal a bit of gold dust off your shoulders. I am not here to follow trends -– which is what a lot of these people aspire to do. Everyone knows I fumble with public speaking; my insecurities about my lack of command over the English language come out, but it's something I am not going to pretend about, I can only address it and get better at it. And I feel it warrants importance, which is why I work on it.
How do you prepare lines? What do you when particularly stubborn bits crop up?
You know, this is a different art altogether. Different people have different ways of psyching themselves up for a role, with the usual requirements thrown in like research, and repetition. It's always difficult to start, at least for me. My first thought always is, nahin ho payega (it won't happen). What fascinates me is the development of a character: at first you were nothing, and then with your lines, you adopt a role, become a character.
Are you an advocate of fitness, of the six-pack revolution?
As an actor, presentable toh hona chahiye (you must look presentable). Your body has to good look, but fixating on one aspect –- like six-pack abs –- can limit you as an actor, at least that's what I feel. Every character does not sport a six-pack, itne characters hote hain. One needs to be flexible to adopt. That said, if there is a requirement to sculpt my body, I will fulfil it.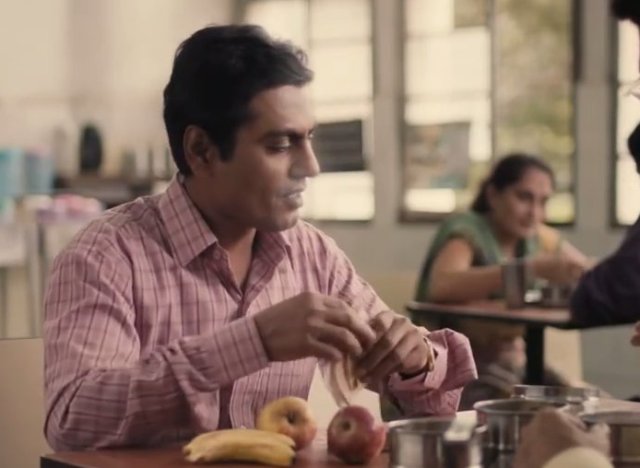 In a still from The LunchBox with Irrfan Khan
So, you've spoken about friends outside Bollywood. What about inside the industry?
Oh there are many people. Especially a lot of teachers and mentors. But then again, ek aam aadmi se bhi lesson le sakte hain (you can learn from an ordinary man, too). Especially when it comes to playing the role of one (laughs).
In an industry that is so competitive, and can be so hard to break into, what is required?
Talent. A lot of it. Personality. And the ability to work hard, to experiment and to be creative.
If you had to draw up a comparison between Bollywood's yesteryears and today….
It is an excellent time to be in the industry, there is a lot of experimentation that's happening, a lot of new developments. In the earlier days, your roles as an actor were set. If you were cast in one film as a villain, you were cast as a villain for the rest of your life. Tagging hoti thi. But in today's Bollywood, everyone can switch roles and explore their full capacity – a supporting actor can now become the hero. And it is very encouraging.
Yesterday had a lot of charm. Today there is more discipline, more chances to take risks and really experiment.
Bollywood as an outsider, and now an insider... what's the difference?
There isn't much really from my point of view. I know that it's different from what others believe, but that's simply because I haven't had "the big dream". I find that keeping such a giant expectation leads to a lot of disappointment. In my case, it was not a choice. I had to get in, and I had to work hard to get in. And I will continue to work as hard as I can, now that I am in.
But there's a generic attitude change, isn't there...?
When it comes to a change in attitude, I'll say this. Insaan ki life mein itne experiences aate hain(There are so many experiences an individual goes through). And he/she treats each one differently because, ek insaan ek ander 1000 insaan hai (there are 1000 men inside one man). He'll behave differently with his mother, represent another side to his friends, and be someone else at work.
The irony is that an actor can have no identity. He or she is an a piece of clay, that forms a different shape with each role, under the hands of the creators. You cannot have an identity crisis in Bollywood, because as an actor you are not supposed to have an identity... all the more to assume the identities of the character you are required to play.
"Yesterday had a lot of charm. Today there is more discipline, more chances to take risks and really experiment."
We have to ask... what's been your toughest role?
Every role is the toughest role – there's no easy one if you really want to excel at your work. Yes, these levels differ at times, and when you begin, every role seems easier than it is. But you start uncovering layers and depths of each character you assume. Playing the Mountain Man for instance was terrifying, possibly the toughest yet. How was I supposed to relate to a man who had undergone so much hardship for his love? So I related my failures, my struggle to his life to gain a mental connection. Relate karna padta hai life se. Kahin na kahin similarities aa hi jaati hain (You have to relate your characters life to yours, somewhere or the other you'll find similarities). Walk a mile in his shoes, because you have to convince the audience of the same.
Any parting pearls of wisdom?
Jo aapki originality hai –- don't change that. Forget about following trends. You 'll only end up losing yourself. Instead, celebrate your individuality.
Like Us On Facebook |

Follow Us On Twitter |

Contact HuffPost India