STR via Getty Images
Indrani Mukerjea, arrested in connection with the murder of her daughter Sheena Bora in 2012, had allegedly hired a Mumbai-based contract killer to kill her son Mikhail in August 2014, according to reports.
The Times of India reported that it was Indrani's fourth attempt to kill Mikhail. Mikhail, a son from her first husband Siddhartha Das, has been alleging that his life was in danger as her mother wanted to eliminate her. He had also alleged that Indrani had sent him to a Pune-based mental hospital in the guise of getting him rehabilitated for his drug habit.
According to the TOI report, Mikhail claimed that Indrani had visited Guwahati twice and tried to drug him. On the day Sheena was murdered, Mikhail told police that he was given a spiked drink and was probably also going to be killed, but he managed to escape from Indrani's Worli residence.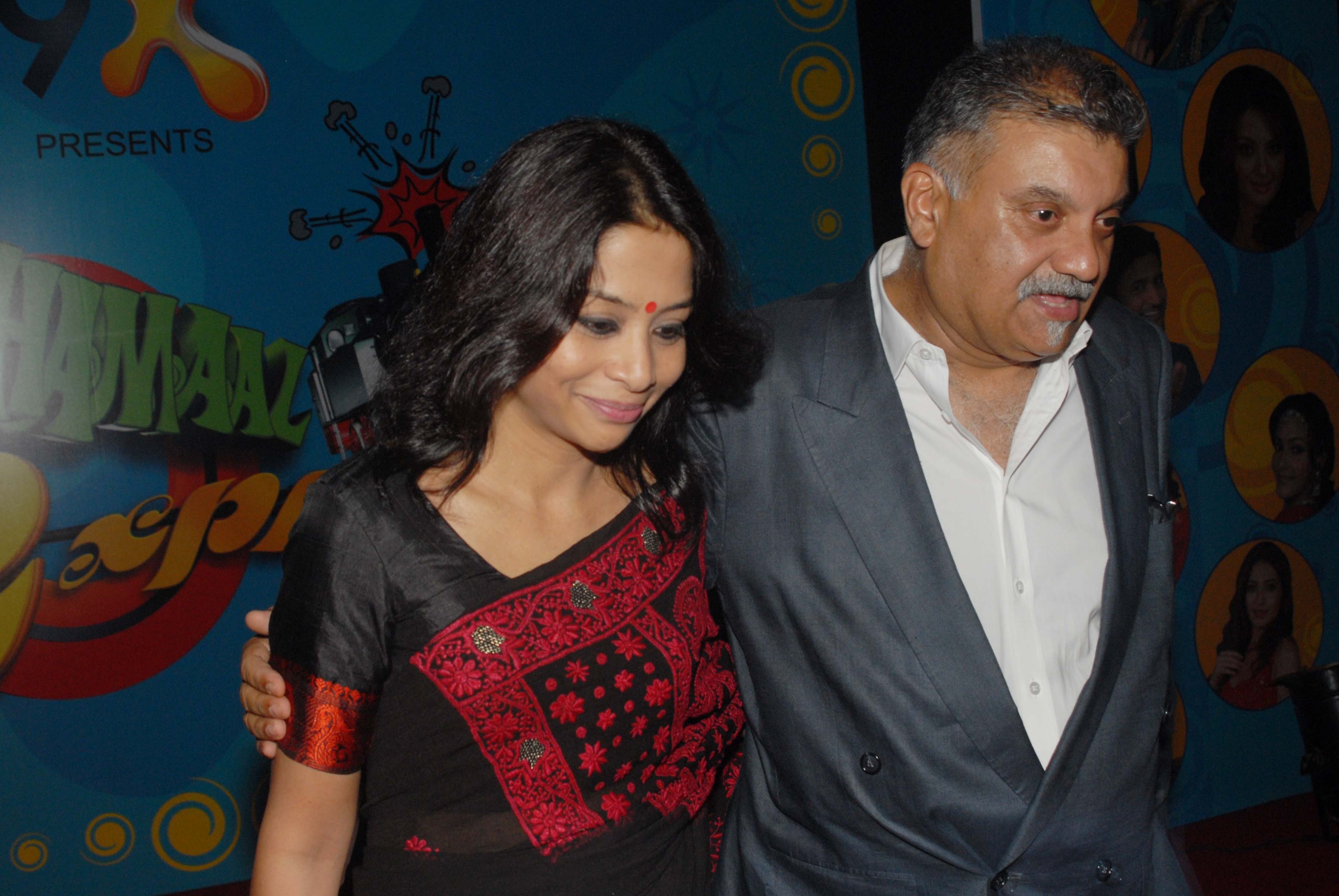 Meanwhile, police claim have tracked down Siddhartha Das, the man believed to be Sheena's father, reported the Indian Express. Das lives in Kolkata after having remarried following his divorce with Indrani.
Based on Mikhail's statement, Mumbai Police will slap fresh charges of attempt to murder against Indrani, her second husband Sanjeev Khanna and her driver for allegedly trying to kill Mikhail, PTI reported.
Officials in the investigating team, speaking on condition of anonymity, told PTI that Indrani and Khanna had called Mikhail to Mumbai in the last week of April in 2012 and kept him at a hotel at Worli. Mukherjea and Khanna had called him to Mumbai for settling some family issues and served him a soft drink which was laced with sleeping medicines.
Leaving him at the hotel, Mukherjea, Khanna and driver Shyam Rai allegedly murdered Sheena on April 24, the officials said, adding that when the trio returned, Mikhail had fled and left Mumbai for Guwahati.
Mumbai Police will produce Indrani and Khanna in court today seeking extension of their custody. Police will seek further remand of the duo to probe the fresh charge of attempt to murder against them.
In a chilling revelation, police also seized a suitcase that was purportedly meant for packing the body of Mikhail, even as key accused Khanna and the driver were taken to the spot to re-create the crime scene.
The seizure of the suitcase from residential premises of Indrani and Peter in Mumbai's Worli area apparently lends credence to Mikail's claim about his mother's plan to kill him and pack his body parts but there was no police confirmation of this theory. PTI claimed that during sustained interrogation here yesterday, Indrani and Sanjeev had blamed each other for the crime.
Also Read: Villager Helped Police Locate Sheena Bora's Body

Also Read: Rahul Mukerjea Found Sheena's Passport

Also Read: Mikhail Says His Mother Tried To Kill Him The Same Day

Also Read: Sanjeev Khanna Confesses Complicity In Murder

Also Read: Police Exhume Sheena Bora's Remains
Indrani accused Khanna of committing the murder and dragging her into the crime. However, he said he only assisted Indrani as she had promised to help him financially.
Meanwhile, a village official in Raigad district, who helped the team of Mumbai police locate the spot where Sheena Bora was allegedly buried, said when he first spotted the body in 2012 it was just a skeleton with no flesh.
"It was all skeleton. There was no flesh. The local government doctor took it for postmortem, after which it was buried," Police Patil Ganesh Dhene of Hetevne village said.
Asked how he came across the skeletal remains, Dhene said, "I had gone to collect mangoes. The body was not in a suitcase. The surrounding area was burnt."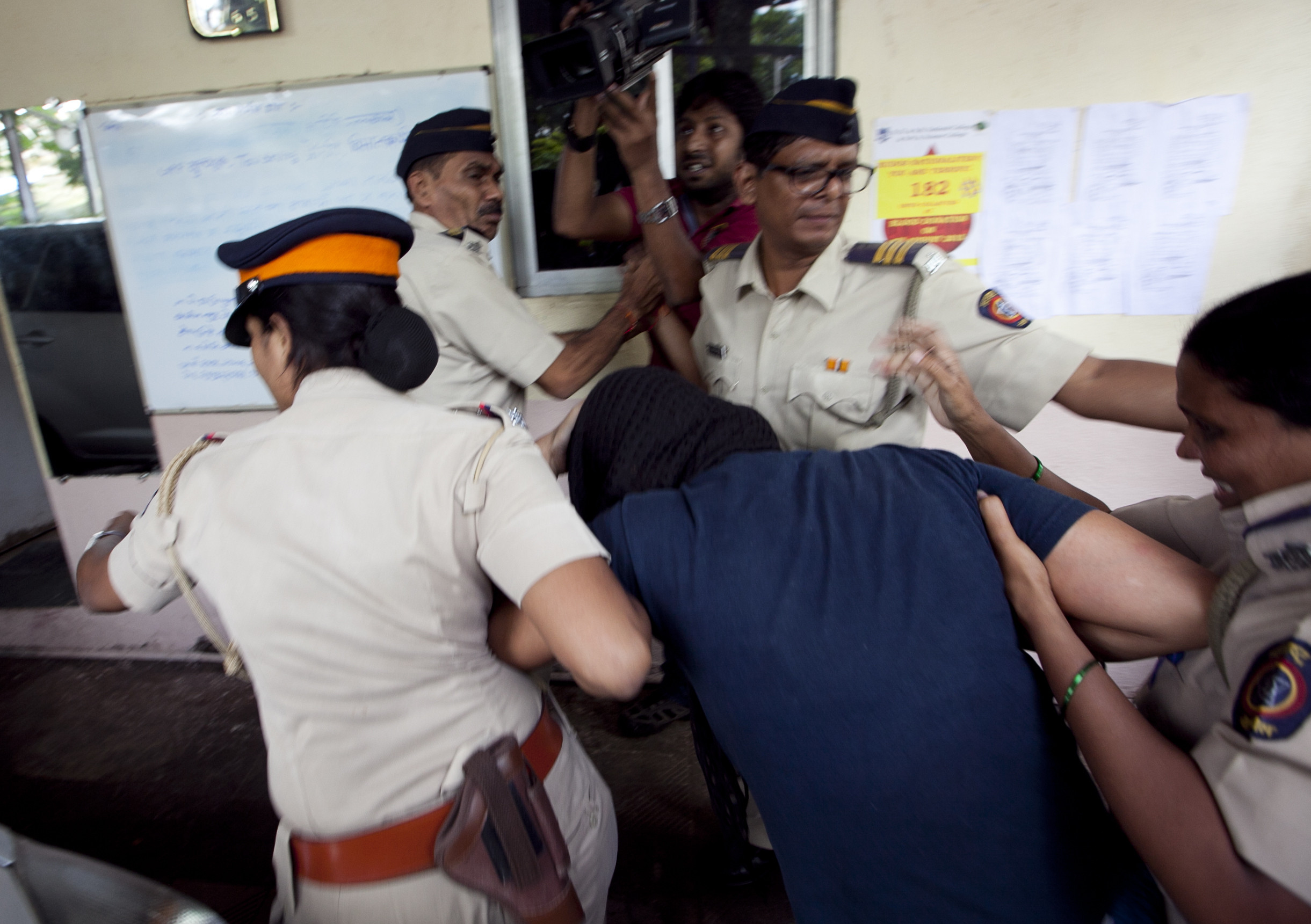 The blood and hair samples of Indrani and Mikhail have also been collected and sent to the Kalina-based Forensic Science Laboratory. The report is expected in the next couple of days.
The car in which Sheena Bora was killed was traced, even as questions cropped up about a cover-up by police in not registering a case of murder or accidental death three years ago when a partially-burnt body, believed to be of her, was found.
As the investigation focussed on forensic examination of the skeletal remains found in Pen tehsil of Raigad, the police also admitted that no due procedure was followed when the body was first found on May 23, 2012.
"Neither a crime, nor a report of accidental death was registered when Raigad Police sent recovered skeletal remains to J J Hospital (in Mumbai) in 2012," Raigad's current Superintendent of Police Suvez Haque told reporters in Alibaug, the district headquarters.
On Friday, the police also briefly questioned Indrani's husband and former Star India CEO Peter Mukerjea.
Police had earlier questioned Rahul Mukerjea, Peter Mukerjea's son from another marriage, who allegedly had a relationship with Sheena which Indrani disapproved of.
Like Us On Facebook |

Follow Us On Twitter |

Contact HuffPost India