Hindustan Times via Getty Images
The Islamic State — also know as the Islamic State of Iraq and al-Sham, or ISIS — has possibly lured 17 Indians who remain missing as anxious families wait by the phone for any information about their loved ones.
In an exclusive report, the Indian Express said that alarm bells have started to ring in the corridors of power as the Ministry of Home Affairs discussed the issue with Directors General of Police and Home Secretaries from 12 states earlier this month. Intelligence agencies suspect that the Indians have joined the savage Islamic State, despite Home Minister Rajnath Singh's assurance that India is safe from an ISIS threat.
Security agencis believe the 17 are active with the Islamic State or rival organisations like Jabhat al-Nusra, according to the Express investigation. Up to a dozen Indian Mujahideen cadre have also supposedly joined the Islamic State, while police have stopped at least 22 volunteers from answering the ISIS call, the report stated.
The menace has been gradually growing as ISIS flags have been seen in separatist rallies in Jammu and Kashmir.
The Express, which visited the homes of the 17 people — all men — found that they were educated, hailing from middle-class or affluent families with conventional aspirations. There were no known links to Islamist political groups, and none to terrorism. The one common binding factor among all the 17 Indians, the report said, was that they were working in the Middle East before suddenly dropping off the radar.
Former Intelligence Bureau Chief Syed Asif Ibrahim, an IPS officer of 1977 batch, is tasked with preparing a counter-radicalisation programme, government sources told IE.
Recently, a senior official of the Indian army said the terror outfit was trying to gain a foothold in Pakistan occupied Kashmir.
"Whatever inputs we have, IS has not taken in a major way, but they are definitely trying to gain foothold in the area (PoK)", General Officer Commanding (GoC), 16 Corps, Lt Gen K H Singh told reporters. Lt Gen Singh said that there were around 200 to 225 militants in 36 launch pads across the Pir Panchal range waiting to infiltrate into the Indian side.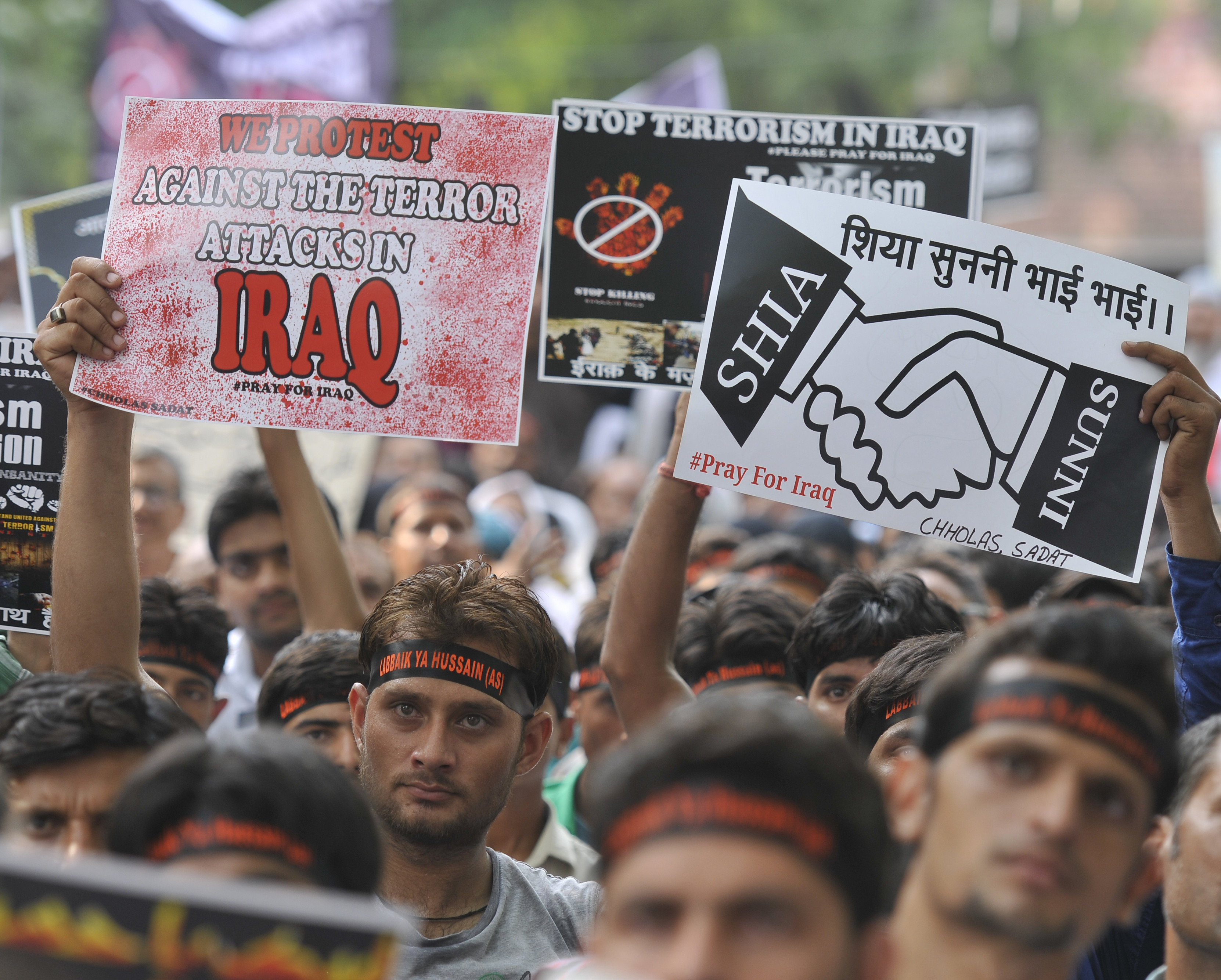 The terror infrastructure across the border was intact and training camps were still active, he added.
In March, Singh said ISIS has had negligible impact on India's youth. Singh said the main reason the ISIS has not been able to influence Indian Muslims is because of their complete integration in the Indian mainstream society.
He said "Indian Muslims are patriots and are not swayed by fundamentalist ideologies. Moreover, India, as a country is proud of all its diversity."
Indian Muslims are patriots and are not swayed by fundamentalist ideologies.Moreover, India, as a country is proud of all its diversity:HM

— HMO India (@HMOIndia) March 19, 2015
Also Read: Terror Group Is Trying To Gain Foothold In PoK, Says Army

Also Read: ISIS Preparing To Attack India, Claims Report

Also Read: 4 Reasons Why ISIS's Apocalypse In India Plan Is A Bust

Also Read: ISIS Map By BBC Reporter Shows Most Of India Being Targeted In Next 5 Years

Also Read: India On Alert After Threat Of Possible Strike By Terror Group ISIS
Like Us On Facebook |

Follow Us On Twitter |

Contact HuffPost India