ASSOCIATED PRESS
Bharatiya Janata Party leader Subramanian Swamy has approached the Supreme Court, challenging various provisions of the Indian Penal Code that punish people found guilty of "hate speech". Swamy had claimed that it violates people's fundamental right to freedom of speech.
The former cabinet minister's petition, that is likely to be taken up in the second week of July, argues that IPC Sections 153, 153A,153B, 295, 295A, 298 and 505 curtail people's right to express their views. These sections deal with hate speech related to religion, race, place of birth, etc.
"All these sections do not have any safeguards within which a person can publicize his analysis of various nuanced truths of interaction between groups which differ on the basis of religion, race, place of birth, residence, language, caste or community," Swamy has reportedly said, in his petition. The court had earlier recused from hearing Swamy's plea.
Swamy argued that the laws resulted in "harassment by criminal prosecution" and curtailed "vibrant and vigorous public discourse".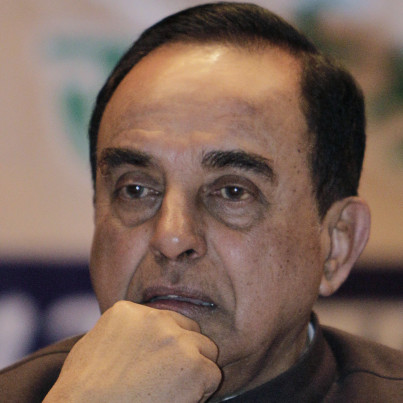 Swamy has a number of criminal proceedings against him for hate speech.
Swamy, who has a number of criminal proceedings against him for hate speech, has asked the apex court to stay these. The ongoing cases are across the country — Delhi, Mumbai, Assam, Mohali and Kerala. He has contended that he should not be prosecuted if the alleged hate speech did not result in any violent consequences in its immediate aftermath. An Assam court issued a non-bailable arrest warrant against him earlier this month following an allegedly inflammatory address on March 15 at the Kaziranga University.
The Supreme Court has earlier said that hate speeches were hurting the country's secular character. Last year, it had asked the Law Commission to examine hate speeches by politicians.
Like Us On Facebook |

Follow Us On Twitter |

Contact HuffPost India