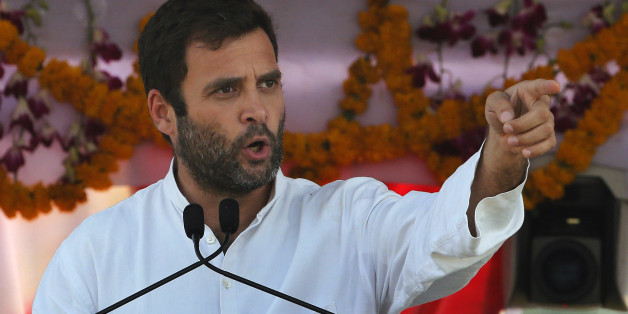 ASSOCIATED PRESS
NEW DELHI -- Congress Vice President Rahul Gandhi attacked the Bharatiya Janata Party-led NDA government (National Democratic Alliance) in Parliament today, alleging NDA had "killed" the Land Bill, which was introduced by the Congress-led UPA (United Progressive Alliance) during their tenure.
"It took us over 2 years to bring the Land Bill," said Gandhi. "The NDA govt in just a few days has killed that Bill."
BJP has been at the receiving end of criticism for their proposed amendments to the land bill, renamed 'Right to Fair Compensation and Transparency in Land Acquisition,' ever since it introduced its amended version to parliament, last year. Now, with the current Parliament set to end, it seems unlikely that the bill will get a nod.
Gandhi said the first blow was to the 'consent clause', which originally required prior permission from farmers before their land was taken away for public projects. He alleged that BJP had taken away this requirement, along with any need for a Social Impact Assessment (SIA), which guards against adverse effect of development interventions.
Gandhi also alleged that the clause within the UPA-proposed land bill, which allowed farmers to reclaim their land if development work did not commence within five years of land transfer, had also been removed.
"You want that land should be given away to your friends in the corporate world," Gandhi alleged, adding that the government was anti-poor. "We don't want this suit-boot government."
He claimed that according to the finance ministry, only eight out of 100 projects are stalled because of land issues. "First your ministers sat in opposition but supported our bill, now you have reversed your stance," he said.
Like Us On Facebook |

Follow Us On Twitter |

Contact HuffPost India