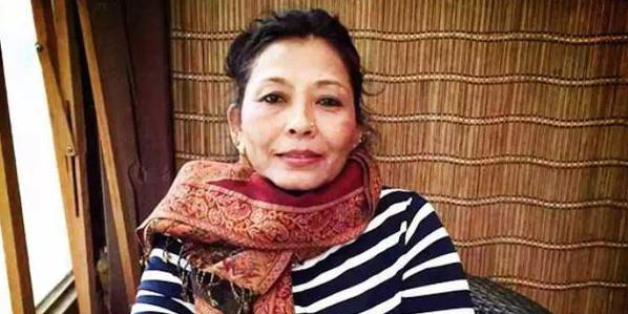 Twitter/China Radio International
This could be a movie script. An Indian woman, who launched an appeal to find her 81-year-old long-lost half sister in China, was finally reunited with her on Tuesday after a radio channel broadcasted her story.
Jennifer An, 62, and her husband travelled to China this week to find Jennifer's half-sister Roesai An, who was her father's daughter from his first marriage. Roesai was left behind in Shanghai in the 1930s while her father An Chi Pong, who was a Chinese marine engineer, was forced to settle in India during Japan's invasion of China.
The radio channel's Tamil department found Rosei, who is alive and well, in Beijing on Tuesday.
According to the CRI report, Pong was onboard a ship docked in then-Bombay (now Mumbai) during the height of the war, and was unable to return to China. He ended up in Chennai, married a local and eventually raised four children with his second wife, including Jennifer. He was never able to return to China due to travel restrictions at the time.
An Chi Pong's last wish was to see Roesai, explained Jennifer's husband Balaji. Pong even received a letter from the Chinese embassy in New Delhi in the early 1980s, alerting him that Roesai had been located. However, he passed away within three weeks of receiving the letter. He held his Chinese citizenship until his death in 1982.
"His last wish was to see his daughter, which he couldn't do," said Balaji to China Radio International during a special segment on Monday. "So that was also one reason when we got married, I said you see that was your father's last wish. Let me start. I will do it. Someday we will go to China and we will make an effort and see whether we can find the lady."
A day after their story was aired, Jennifer was united with Roesai. Roesai is the only surviving member of An Chi Pong's first marriage.
Indian Woman Finds Long-lost Half-sister in China

http://t.co/EeeIKiay5Opic.twitter.com/3zIJx7A2YE

— China Radio Int'l (@CRImobile) May 12, 2015
Interestingly, Jennifer had reached out to Prime Minister Narendra Modi last week to help her find Roesai.
Pong, who ran a Chinese restaurant in Chennai, would continue to make inquiries about Roesai until his dying day, Jennifer told CRI.
Jennifer and her husband travelled to China, holding out hope to find Roesai even thought eight decades had passed since she was lost to the family. They pinned their hope on China's record-keeping system.
Like Us On Facebook |

Follow Us On Twitter |

Contact HuffPost India