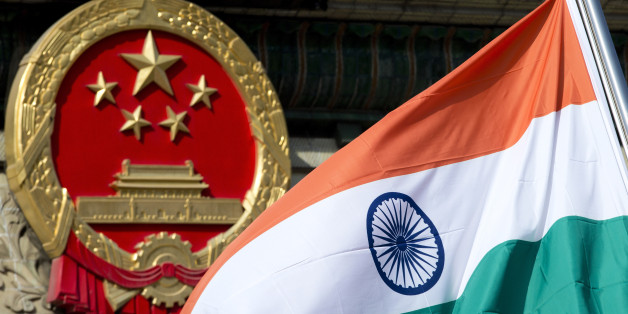 Andy Wong/AP
BEIJING -- On the eve of Prime Minister Narendra Modi's visit here, the BJP today said there was "progress" in resolving the border dispute with China and India feels there is "forward movement" on the issue.
Ram Madhav, General Secretary of the BJP, said "There is definitely some progress on this issue."
"We have renewed negotiations between the two sides. It is a continuous process. We certainly feel forward movement on the border issue," he said when asked about the border dispute, which was expected to prominently figure in Modi's talks with Chinese President Xi Jinping in Xian on May 14.
Madhav was speaking to media on the sidelines of panel discussion arranged by Headlines Today ahead of Modi's visit starting on May 14.
Besides informal talks with Xi in Xian, Modi will have structured talks with Chinese Premier Li Keqiang here on May 15 and wind up his visit in Shanghai on May 16 where he is scheduled to address two business get-togethers followed by a public meeting with Indian community.
On China-Pakistan relations which is regarded as a concern for India, Madhav said, "We do not want comment on the bilateral relations of another country. This hyphenation we have left it and removed it from our foreign policy. We follow the de-hyphenation formula," he said.
About the USD China-Pakistan Economic Corridor which goes through the Pakistan Occupied Kashmir (POK), he said the "infrastructure development in that region is not new. The Karakoram highway was built long ago which passes through the territory which belongs to India, occupied by Pakistan," he said.
"This has been going on. We have raised objections about the infrastructure development in that area. That area belongs to India. Other than that China-Pakistan relations is a bilateral relation," he said.
Asked whether India's concerns have been conveyed, he said, "The infrastructure development in India's territory we have been raising objections right from the beginning. It is not new today," he said.
"We are trying to strengthen our relationship with all our neighbours."
About China strengthening relations with India's neighbours in South Asia, Madhav said, "Whether it is Bangladesh, Sri Lanka or Myanmar, we are trying to strengthen relationships. We are trying to improve our relations with China also. So we believe in de-hyphenating our relations. It will be bilateral. We do not worry about relations the other country has with third country," he said.
Like Us On Facebook |

Follow Us On Twitter |

Contact HuffPost India