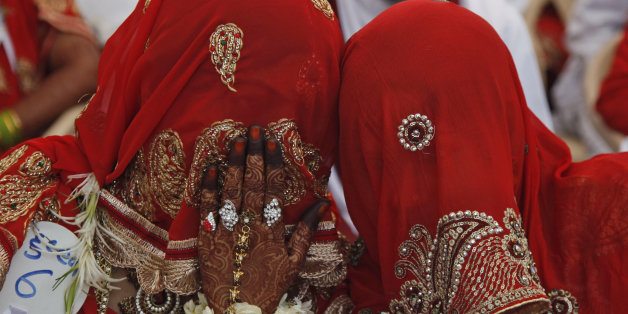 ASSOCIATED PRESS
JODHPUR — A girl here has decided to annul her marriage which was solemnised in her infancy, prompting a kangaroo court to slap a hefty fine of Rs 16 lakh reportedly on her and ostracise her family from the community.
Santa Devi Meghwal, who belongs to Rohichan Khurd village in Luni tehsil here, decided to call off her marriage which was fixed when she was only 11 months old.
Her decision has irked the village panchayat, which has decided to impose a fine of Rs 16 lakh on her and banished her and her family from the community, she has said.
"My decision (to call off the marriage) incensed my in-laws and they resorted to every tactic possible to pressurise us to continue with the marriage by issuing varied threats. When I did not give in, they (panchayat) slapped a penalty of Rs 16 lakh on us and ostracised my family," said 19-year-old Meghwal, who's studying in the second year of her graduation in Jai Narain Vyas University, Jodhpur.
Meghwal, who learnt about her child marriage about three years ago, is continuing with her studies and has contacted Sarathi Trust for legal recourse.
"We are preparing for legal action against the members of cast panchayat on one hand and are also trying to counsel her in-laws to bring them round for marriage annulment on the other," said Kriti Bharti, Managing Trustee of the Sarathi Trust who is also a rehabilitation psychologist. "The family is being threatened to obey the caste panchayat orders or face dire consequences," Bharti told IANS.
Her father Padmaram, who is a mason, said that he wants his daughter to be educated and be a "light" to the society by "renouncing evil social practices". In fact, Bharti told IANS that Meghwal wants to be a teacher when she completes her studies.
Like Us On Facebook |

Follow Us On Twitter |

Contact HuffPost India