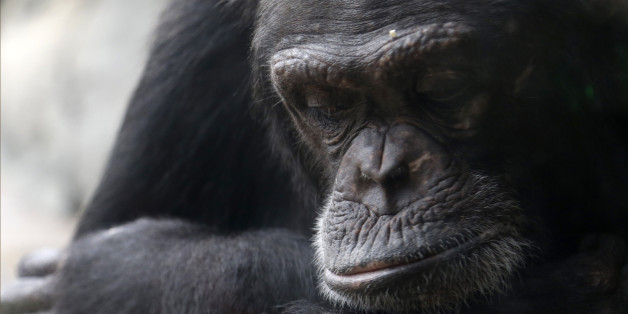 ASSOCIATED PRESS
LONDON -- The lawyer, who is leading a legal fight on behalf of two chimps in a US court, has said that chimpanzees will be given special legal rights recognising them as "autonomous and self-determining" beings.
Steven Wise, president of the Nonhuman Rights Project, said that it was just "a matter of time" before chimpanzees got the status they deserved, reported The Guardian.
Wise is leading a high-profile case in New York to secure the release of two chimps, Hercules and Leo, held at the Stony Brook University in New York. Wise said that he believed people are finally starting to take his claim seriously that chimps are being unlawfully held in zoos and research labs, and they deserve to be granted "personhood."
Wise argued that animals are treated like "things" with no rights. He also pointed out that at one time, children, women and slaves were not considered persons either, but rather the property of men.
Wise expects his 30-year fight to be over with the US court ruling on May 27.
Like Us On Facebook |

Follow Us On Twitter |

Contact HuffPost India