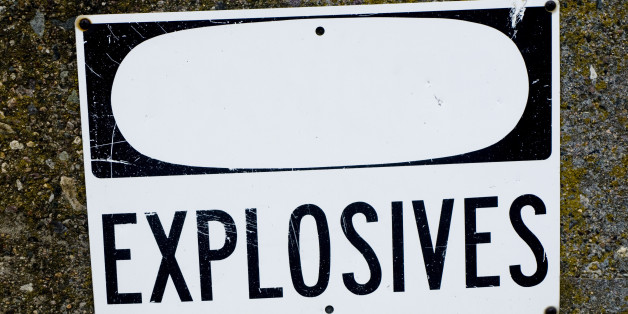 nate_marsh/Flickr
JAMUI -- In a joint operation, paramilitary forces and district police have recovered explosives from a Maoist hideout in Jamui district of Bihar.
A raid was conducted after a tip-off was received about the presence of members of the banned Communist Party of India (Maoist) in the region and 6.5 quintal of ammonium nitrate, used for making explosives, was recovered from the spot.
"In a collective operation by CRPF 215 battalion, Jamui Police and Special Task Force (STF) tried to surround the Maoists but seeing the police approach they evacuated the camp. A lot of things were recovered from the spot," said Jamui's Superintendent of Police (SP), Jayant Kant.
Nine sets of uniform, anti-state banners, were among the things recovered from the spot.
Kant said that the Maoists were planning to use the ammonium nitrate to make bombs to disrupt elections in the state scheduled to take place later this year. He added that during the raid security forces also got some crucial information regarding the plans of Maoists for the upcoming elections.
In a separate incident on Sunday, two hardcore Maoist rebels, members of Communist Party of India (Maoist) were presented before a court in Pune by the Anti-Terrorism Squad (ATS).
These two Maoists, identified as K. Muralidharan and P. Ismail, were arrested by ATS on May 8.
Muralidharan had been on the run for the last 35 years and is responsible for deaths of hundreds of people across Andhra Pradesh, Karnataka and Kerala.
Muralidharan has actively been involved in Maoist activities in these states for decades now.
The Maoist rebels were sent to ATS custody till May 15 by an additional session judge.
"I am a member of CPI (Maoist). I think I may be held illegally. The ban of the party is wrong. I should not be arrested like this," said one of the arrested Maoists.
Like Us On Facebook |

Follow Us On Twitter |

Contact HuffPost India