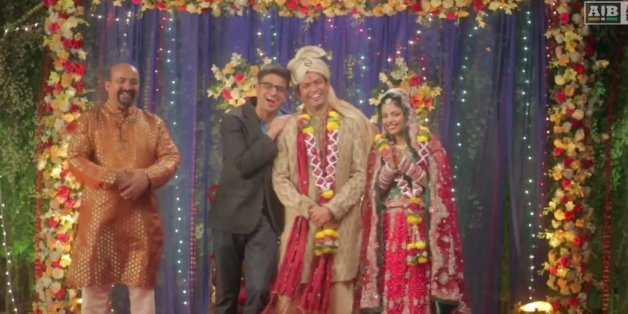 All India Bakchod/YouTube
No, the Net Neutrality video doesn't really count.
On Monday evening, Internet comedy collective All India Bakchod uploaded their first new sketch since the infamous AIB Knockout (which now exists on torrent sites only) came out in late January. Titled 'Honest Weddings' — the third in a series that also includes 'Honest Diwali' and 'Honest Indian Flights' — this sketch was released in two parts on their YouTube channel.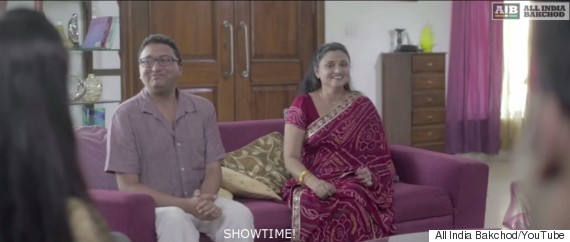 The video revolves around a wedding between Poonam and Pankaj and riffs off the usual aspects of the typical Indian arranged marriage. The boy's parents refer to the prospective daughter-in-law as a "liability", the good-for-nothing-but-entitled young groom speaks about his MBA degree for about a minute, and the parents discuss the best payment method for dowry.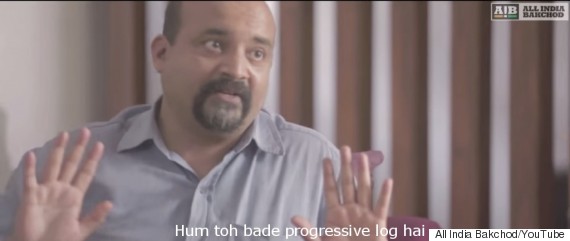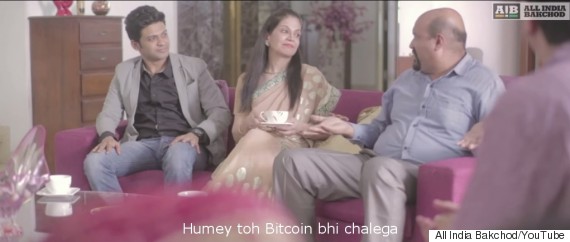 The sketch videos go on to take a detailed look at every aspect relating to weddings, including updating your Facebook status...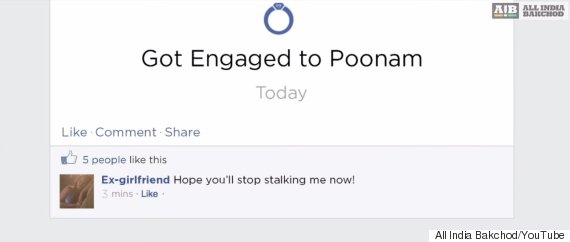 ... making the necessary arrangements...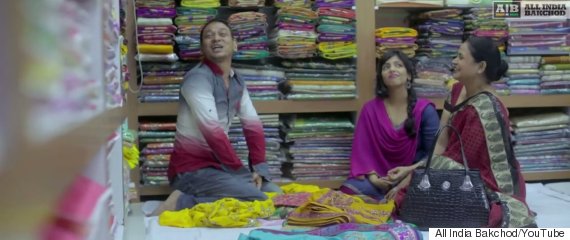 ... the various functions...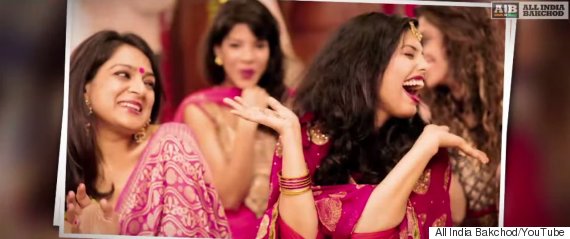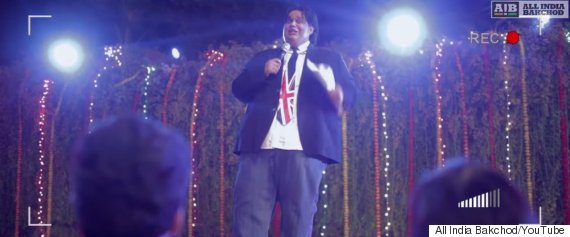 ... and, of course, the token bitchy aunt.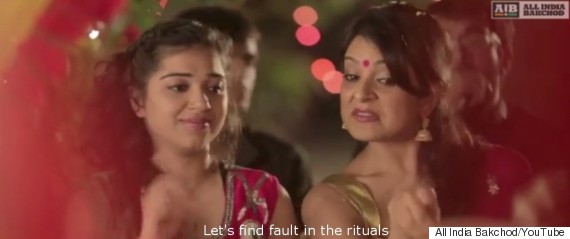 Watch part one and part two here.
It's good to have you back, AIB.
Also Read: All India Bakchod Weighs In On The Net Neutrality Debate
Like Us On Facebook |

Follow Us On Twitter |

Contact HuffPost India