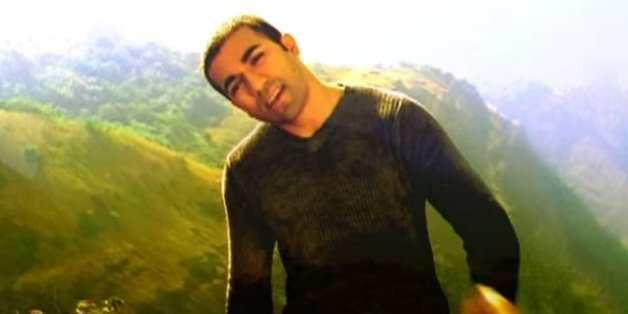 Saregama/YouTube
If people still remember singer Kamaal Khan, it is for two reasons. The first is this song — 'O O Jaane Jaana' from 1998's 'Pyaar Kiya Toh Darna Kya' — which made shirtless Salman a pop cultural icon. The second is his role in the 2002 hit-and-run case involving friend and mentor Salman Khan, in which he was a key witness.
During the early hours of September 28, 2002, Khan was in the backseat of the Toyota Land Cruiser that rammed into American Express Bakery in Mumbai's Bandra area and killed Nurullah Mehboob Sharif, aside from injuring four others. 13 years later, on Friday, it was argued in the Bombay High Court that the prosecution had still failed to prove that it was an inebriated Salman Khan — as has been alleged all these years — who was at the wheel. Despite initially giving a statement to the police confirming that Khan was in fact driving the car, Kamaal, a British national, never appeared in court as a witness. In 2008, he left the country quietly and hasn't been heard of since.
Now, according to a report in Mumbai Mirror, it has emerged that even his live-in girlfriend at the time to this day, does not know how this happened. Actress-turned-DJ Shilpi Sharma, known for her remixes of recent hits such as 'Chittiyaan Kalaiyaan' and 'Baby Doll', says that in late 2008, she only realised that he had disappeared when a housing agent told her that the apartment they were living in had been sold off.
This incident had a profound emotional impact on the 32-year-old that has lasted to this day. "I was shocked! It took me days, even months, to come to terms with the fact. I haven't been in a relationship since though my parents now insist that I should get married," she told Mirror. "Kamaal's sudden disappearance caused me great embarrassment since I'd given up film offers to be with him. Maybe he had reasons. In a weird way, it gave me closure but also shattered my faith in men and relationships."
Since that day, there has been only "deafening silence" by way of communication from Khan to her, says Sharma. It gets all the more murkier when she reveals that Khan was actually doing "reasonably well" in his career at the time.
However, the couple had one unspoken rule: never speak about the hit-and-run case. According to Sharma, the singer would get "disturbed" and "agitated" if she mentioned it, so they avoided steering into those waters. By then, it was more than two years since the incident, as Khan and Sharma met only in 2004.
Read: Salman Khan Bail Plea: Lawyer Explains How The Actor Went From 'Convicted' To 'Out On Bail' So Quickly
Like Us On Facebook |

Follow Us On Twitter |

Contact HuffPost India