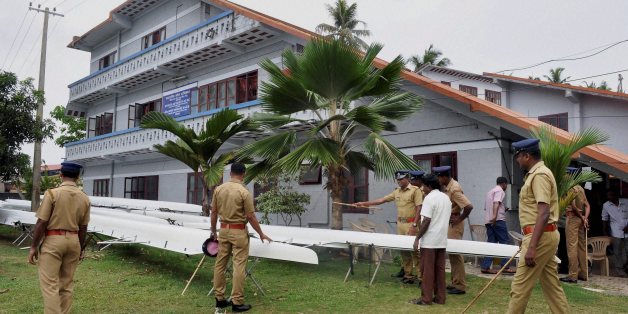 PTI
NEW DELHI/ALAPPUZHA --The three young female athletes, who survived an attempted suicide bid after alleged harassment by seniors at the SAI Centre in Kerala, are stable now even as a medical board was constituted by the Sports Ministry to investigate the incident.
"We have constituted a medical board (for the inquiry into the incident) and our priority is to save the lives of those athletes (girls)," Sports Minister Sarbananda Sonowal said on the sidelines of a conference in Delhi.
In a tragic turn of events, a young athlete Aparna Ramabhadran died and three of her colleagues were battling for life after they ate a poison fruit under an apparent suicide pact following alleged harassment by seniors at the Sports Authority of India centre in Kerala.
All the four were undergoing training at the Water Sports Centre of the SAI in Alappuzha.
Read: SAI Suicide Pact: Three Teenage Athletes In Critical Condition, One Dead
A stunned Sports Ministry swung into action by ordering an inquiry and directing SAI Director General Injeti Srinivas to rush to Kerala for an on the spot assessment.
The condition of the three athletes, who survived the attempt, is said to be stable. Kerala Home Minister Ramesh Chennithala, who visited the girls at the hospital, promised an unbiased probe.
Alapuzha Medical college Hospital superintendent Santosh Raghavan told PTI that the three girls continue to be critical, but their condition had stabilised. However, there is no specific antidote for the poison they consumed.
"We are trying to treat the main target organ, the heart.
Teleconference with medical experts of the AIIMS, Delhi, was being held," he said.
Aparna, the girl who lost her life, had been undergoing training at the water sports training centre of Sports Authority of India for the past five years.
Read: 'I Am Sorry, Amma,' Aparna Told Mother Hours Before Death
Like Us On Facebook |

Follow Us On Twitter |

Contact HuffPost India